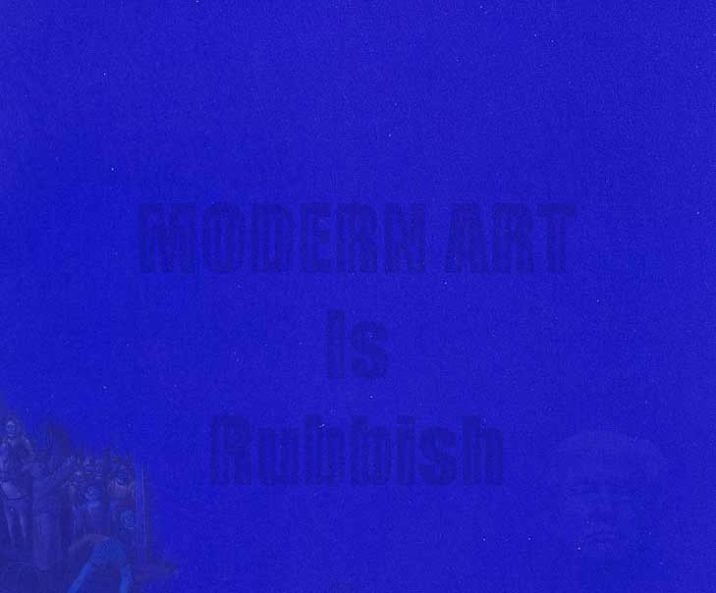 Podcast: Play in new window | Download
Subscribe: RSS
Art News -Blue Paint-Big Trump-Fake Theft
Today in this Mini Episode we will be looking at a lawsuit involving a big Donald Trump Painting, a stolen fake painting and a new blue paint.
Sue you!
Artist Suing for a gallery not accepting his work!
An artist JULIAN RAVEN is suing the Smithsonian gallery. For not showing his artwork. He currently is appealing a lawsuit that was thrown out in December. As he feels that his work should be accepted to be hanging in the Rockwell Museum in the National Portrait collection (which is linked the Smithsonian)
The work is called "Unafraid and Unashamed"
It is of a portrait of Donald Trump featuring an eagle the US flag and a portion of the globe showing North America. It took him over 600 hours to paint the It is a massive painting that is 8ft tall and 16ft wide painting
You can see the creation of the work in this video. below
On his, the artist states After weeks of meditating on this recurring vision there was only one way to make it stop, paint the painting.
Painted in 2015 Raven had hoped that it would be put in the National Portrait Gallery display to celebrate Trump's inauguration in 2017. However, The Galleries Director Kim Sajet informed that would not be accepted as it was too big, too political and that it was not very good.
Apparently, the artist thinks that the reason his work has not been accepted to be shown is one of politics. He feels that the art world is controlled by very strong left-wing ideologies
"The First Amendment simply does not apply to government art selections, no matter how arbitrary," Judge Trevor McFadden wrote in the memorandum when first dismissing the case….
Fake Theft

Italian police have foiled art thieves by replacing an original painting with a copy…. This was after hearing rumours of plans to steal the work.
Thieves broke into the church in the Italian town  Castelnuovo Magra about a week ago and stole what they thought was an original 17th-century painting called The crucifixion by the Flemish artist Peter Bruegel the younger.
The painting had been stolen previously in 1981 and was recovered a few months
Apparently, only a few people were in on the ruse….. the town's mayor even made a statement shortly after stating that it was a blow to the town to lose such a painting.
The thieves have yet to be caught.
Pieter Bruegel the Younger was the son of a Pieter Bruegel the Elder – he produced his own works and made copies of his fathers works. There are several copies in existence………….
New Blue
To celebrate what would have been the 90th birthday of Yves Klein. A paint company called Ressource is releasing a matte and velvet matte finish, household paint. Which is very close to the international Klein blue. It will sell at $100 dollars per litre. but you get undercoat with it. However it is still a cheaper way of getting your own a Klein blue, as many of his works sell for millions,
.
£ 2,165,000 In 2016 A Monochrome Blue painting was sold at Sotheby's and measured just 30 inches by 22 inches roughly 78 by 56 cm!
You can find out more about Yves Klein here as part of our podcast on the colour Blue here
Please follow and like us: