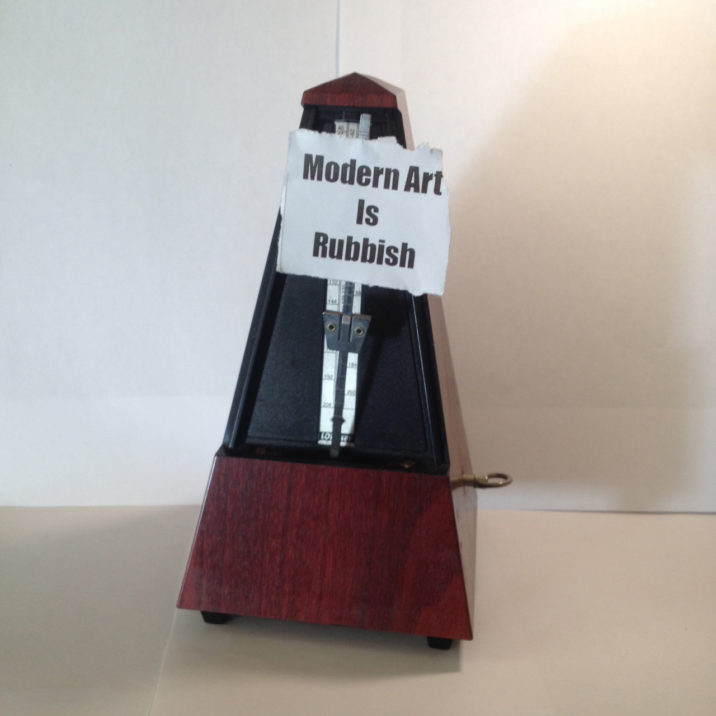 Podcast: Play in new window | Download
Subscribe: RSS
 USA Dada Paris and the End of Dada MAIR26
In the Final Part 3 of our Dada podcast, we discuss things like: Dada in the USA,  investigating if  Duchamp actually created the artwork Fountain,  talking about a useless clothes iron that got stolen and the punch up that ended Dada.
Dada USA
Dada spread to many countries. Centred around New York, US Dada was less political than European, but still nihilistic and iconoclastic attacking cherished beliefs.
The central figure for the US Dada movement Alfred Stieglitz who was an American photographer and art promoter. Many of the Dadaesque shows in the US centred on artworks instead of performance
Francis Picabia.
Picabia was an artist and Cubist who also produced DADA works, he moved to New York from his native France
He produced several so-called Mechanomorphic works, which were drawings of what looked like designs for machines. These machine images to related to the human condition. I imagine it would have been shocking that an artist would represent humans, soulless almost like machines at the time.
Voila  la Femme 1915 (Here is the Woman)
The image is of a Machine depicting a woman. It has two green central cylinders a piston is depicted going into one of them
Link to image of Voila la Femme
Parade Amoureuse Love Parade 1917
Link to image of Parade Amoureuse
Randomly one time Picabia sent one of his paintings to Paris. It was confiscated and sent for investigation at the ministry of inventions. They thought it was a compressed air Break.
Marcel Duchamp
Duchamp was already quite a celebrity when he arrived in New York in 1915
In Advance of the Broken Arm 1915
This was one of his earliest Readymades. It was a snow shovel that he presented in a gallery
In Advance of the Broken Arm,  is a very jokey title
Link to image of in Advance of the Broken Arm
Elsa von Freytag-Loringhoven
Elsa von Freytag-Loringhoven a German artist considered an artist to have created the first Arte Trouve found art object (or Readymade as Duchamp named them.
Born in Germany in 1874 moved to America in 1910
She produced Collage, performance and assemblage and poetry
She was a highly individual and expressive person. She would create quite a striking figure. She Would sometimes shave her head die it in various hues. She would accessorise with a pack of dogs or live birds could be seen wearing a soup can bra. She was an extremely important artist in modern art history.
She is responsible for creating the first-ever recorded found object artwork (later called Readymade by Marcel Duchamp)
Enduring Ornament 1913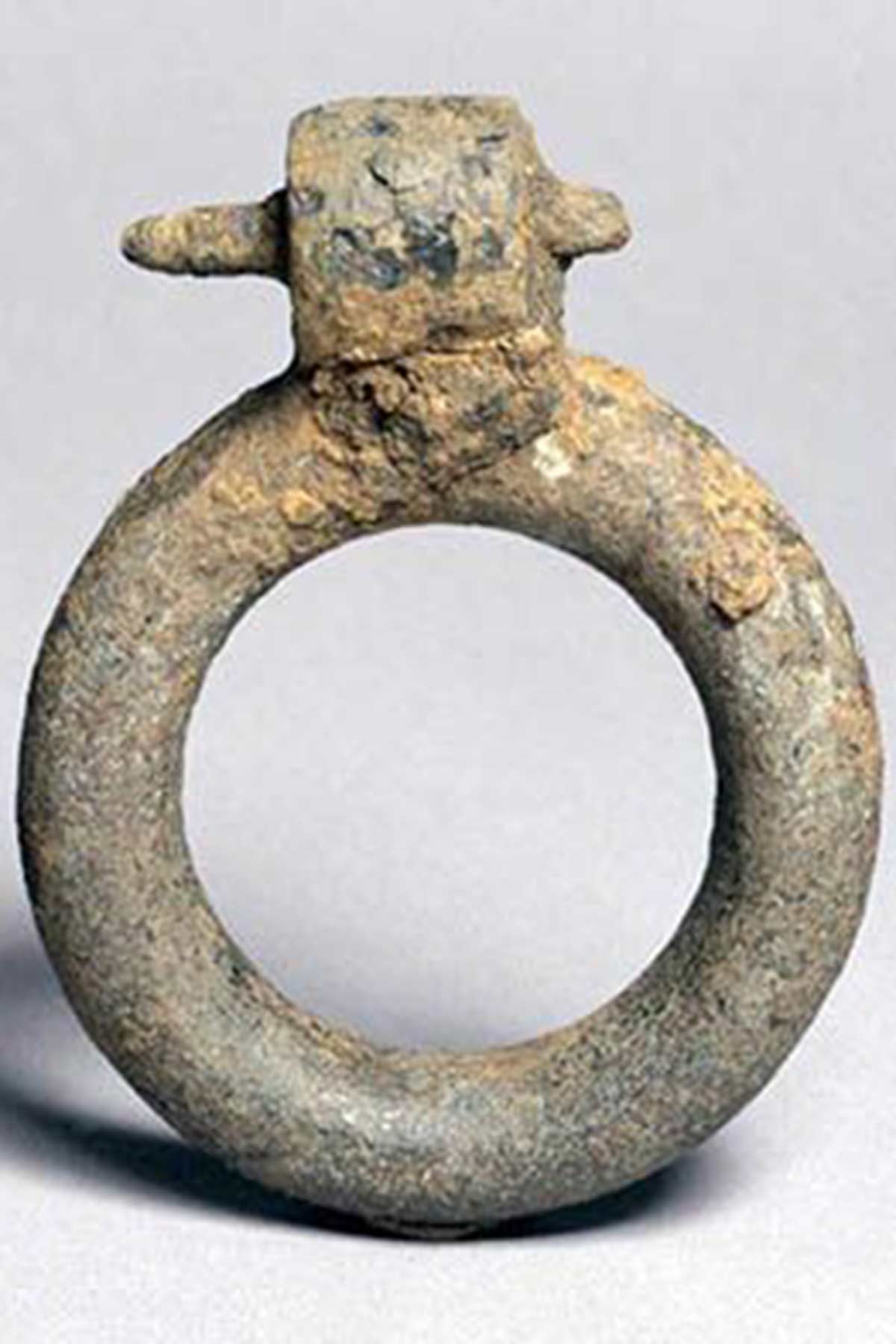 On the way to her wedding in New York. Elsa found a rusted metal ring. Just under 4 inches in diameter. It has a feminine quality and resembles an engagement ring. This piece could have been a been reference to her marriage. She gave many pieces spiritual or religious names
God 1917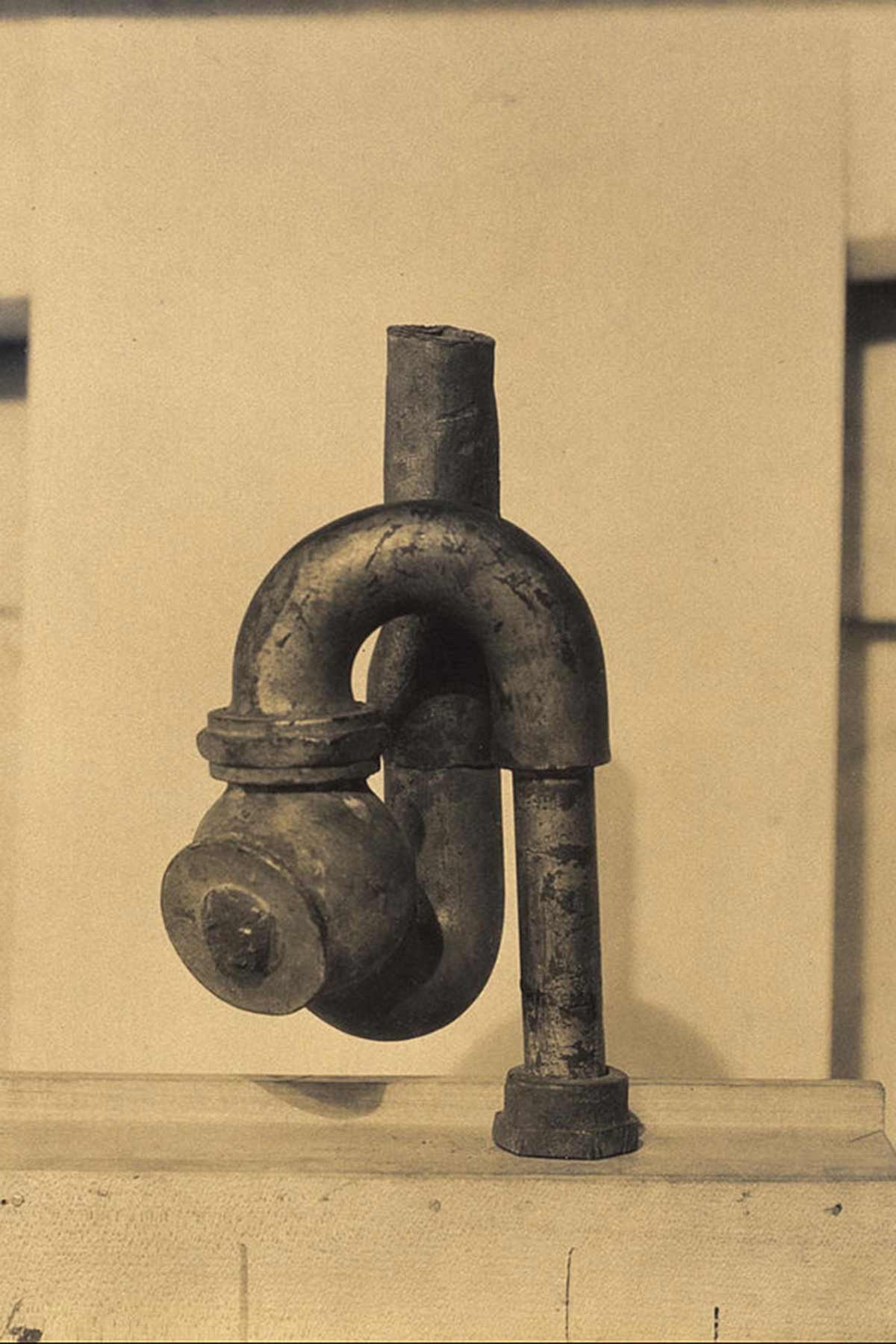 Another famous work of hers was called god which she created with the American artist Morton Livingston Schamberg
A piece of plumbing on a plinth This was created in 1917 the same year as Marcel Duchamp created his urinal piece fountain. Perhaps they were influenced by each other?
However, it has been recently suggested that she may have been responsible for Marcel Duchamp's fountain work.
DID Duchamp create Fountain?
There is a theory that Duchamp did not create Fountain but it was actually the work of "The Baroness" Elsa Von Freytag
You can found out more about Fountain on our first ever podcast.
Here is a link to a good blog post by artbouillon.com discussing the issue and it also features images
Paris Dada
Finally, dada came to Paris in the 1920s  It was to have some of biggest Dada names involved including: Tristan Tzara (the self-appointed leader of Dada from Zurich), Max Ernst from Cologne, Marcel Duchamp and Man Ray from New York
It still had  the same level of absurdness
Man Ray
Man Ray an American artist who had come over from the US dada scene
Had a show which included paintings and collage. The space was completely filled with balloons so visitors had to squeeze in. Then when signalled to do so, the Dada organisers all popped the balloons with cigarettes.
Gift 1921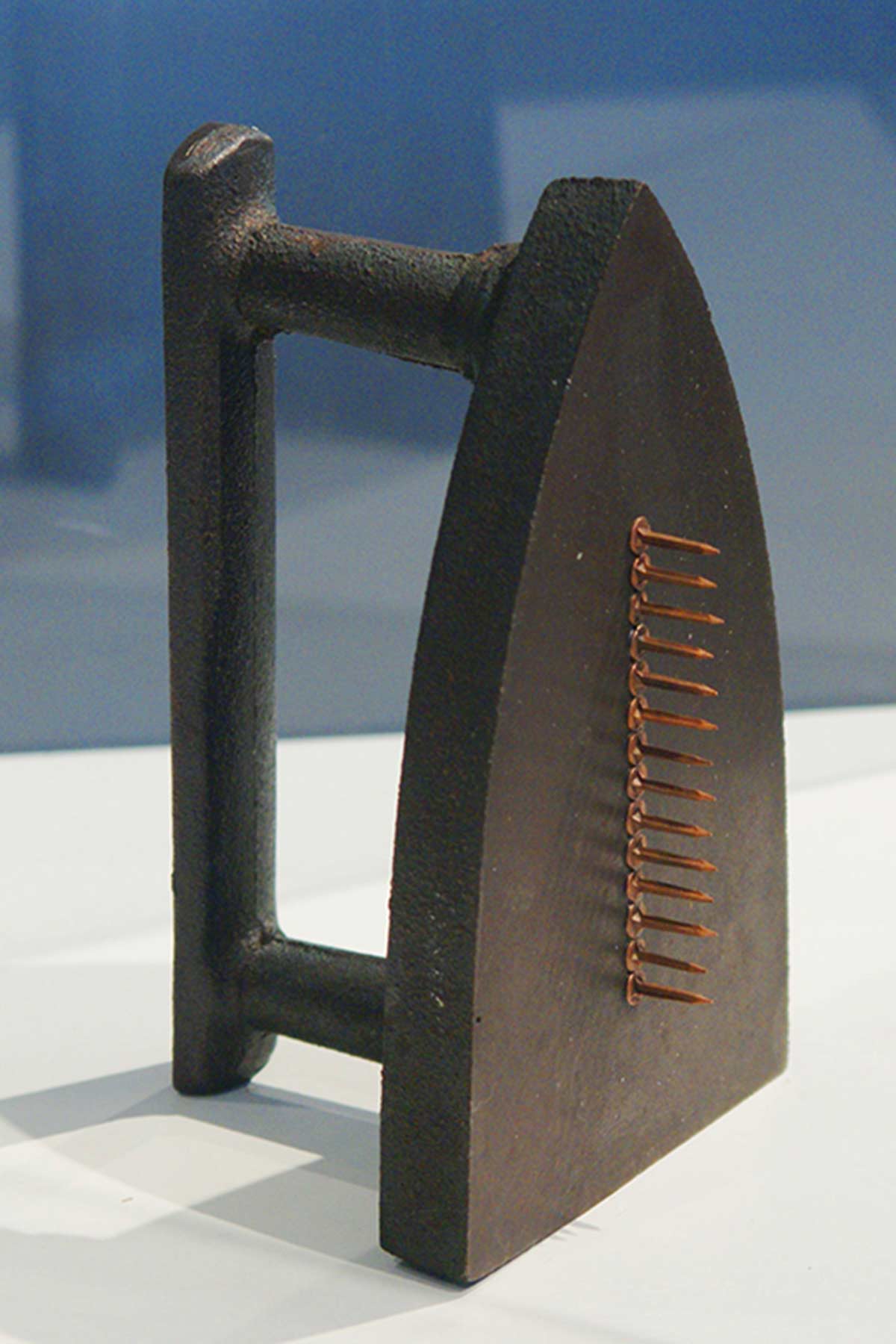 The most famous work on show was called Gift. It was a clothes iron with 14 tacks glued onto it… The work was alluding to domesticity and sadism……. It was created the day of the opening and it was stolen the same day. Interestingly the piece was created with the help of Erik Satie the composer.
An example of the
In the early 70s, he released an edition of 5000 irons which sold for $300 dollars apiece
Other dada notable performances in Paris include
Which I think we can recreate….
Jean Arp reading a Newspaper whilst an electric Bell was going on. So you could not hear him at all.
A piano piece by Georges Ribemont-Dessaignes (George Ribemont Dessaigne) comprised of totally random
Dada Festival 1920
A press release announced things such as: All dadaist will have their heads shaved in public, Pugilism without pain, a Dada magician, Plays and poems and promised to reveal Dada's Sex.
In the end, the show was a bit of a letdown, seeming a bit amateurish.
The dadaists at the event all decided no to get their heads shaved and the big reveal of the sex of Dada was just a couple of balloons attached to a phallic-looking column attached to some balloon
END OF DADA
The end of Dada came in 1923.
And many artists involved in the Dada scene were looking to other forms of art, especially one that was inspired by dreams and the subconscious. Artists were growing tired of each other and rivalries came to a head at the Théâtre Michel in Paris The show was called  The Soiree of the Bearded Heart, it was an event organised by Tristan Tzara. It was to be an evening of film Piano Music and dancing, of course, the required dadaist poetry was performed also
Estranged former dadaists after hearing rumours of their works being performed showed up for a showdown. Fired up the French poet Andre Breton upon hearing a something referencing Picasso, leapt on stage and attacked a performer Pierre de Massot with his cane,  breaking Mascot's arm. The Police turned up and kicked Breton off the premises. Revenge and tension was clearly left hanging in the air
The Poet Paul Eluard poet angered at Breton being removed from the last Dada play. Stormed into the theatre during a performance of a play called the Gas Heart and demanded to see Tzara. As soon Tzara appeared he leapt up on stage and punched him in the face. This escalated into a small group bust-up, which also ruined the set.
Links
An Interesting Dada style documentary about the history of Dada called the ABC's of Dada
The Book "Destruction was my Beatrice" by Jed Resula is an interesting history of Dada to read.
The piece of Erik Satie on the pod was by the courtesy of  Kevin MacLeod (incompetech.com) and
Licensed under Creative Commons: By Attribution 3.0 License
Please follow and like us: