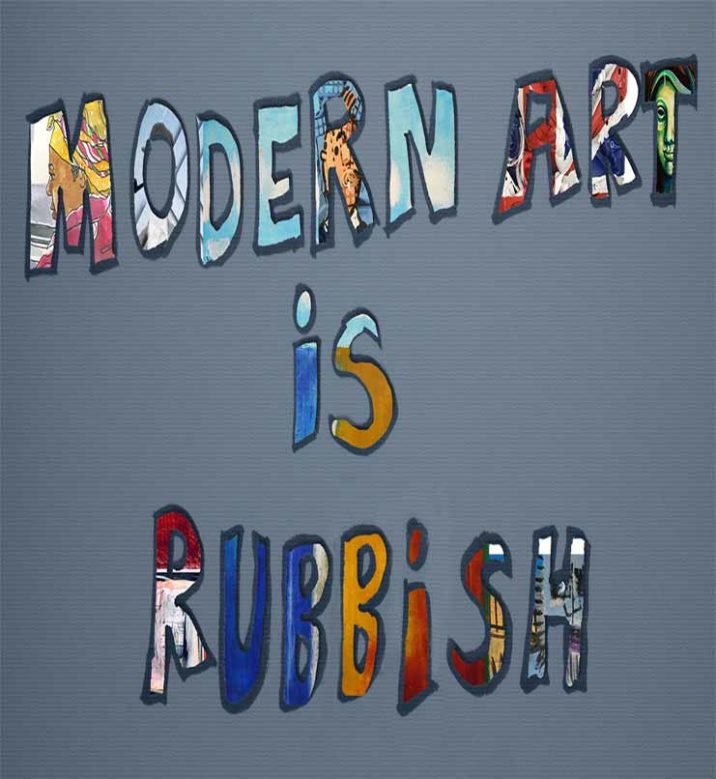 Podcast: Play in new window | Download
Subscribe: RSS
This celebration mix of Art, features Mystery concepts, Conversations captured, Artists outside of time, Blowups on Buildings and some Fracking good art!
Lou Theodore
Is a Brighton based artist who sketches members of the public sometimes capturing snippets of conversations.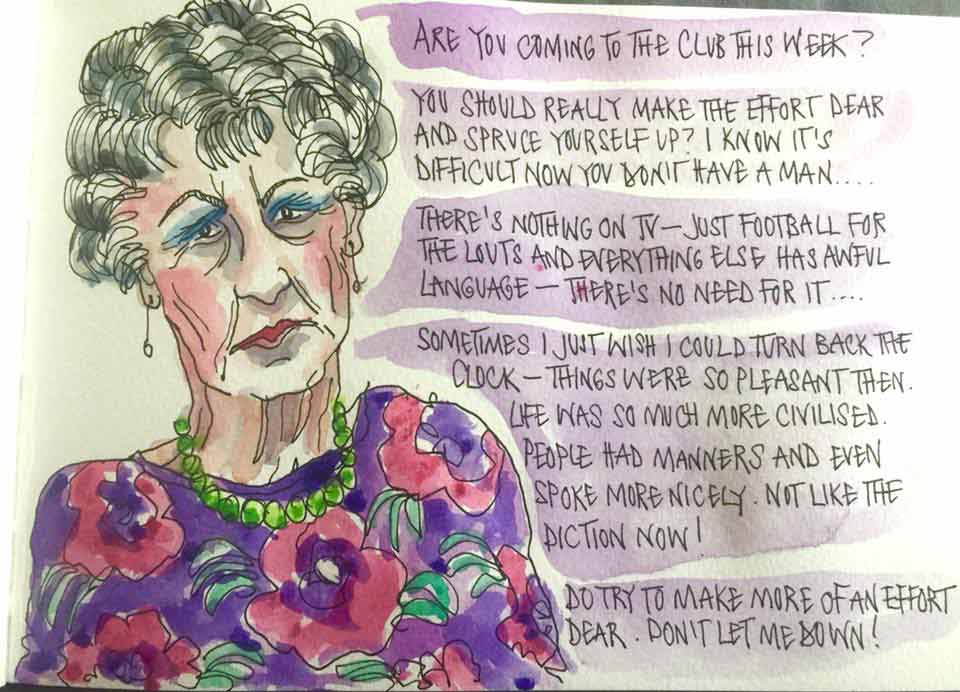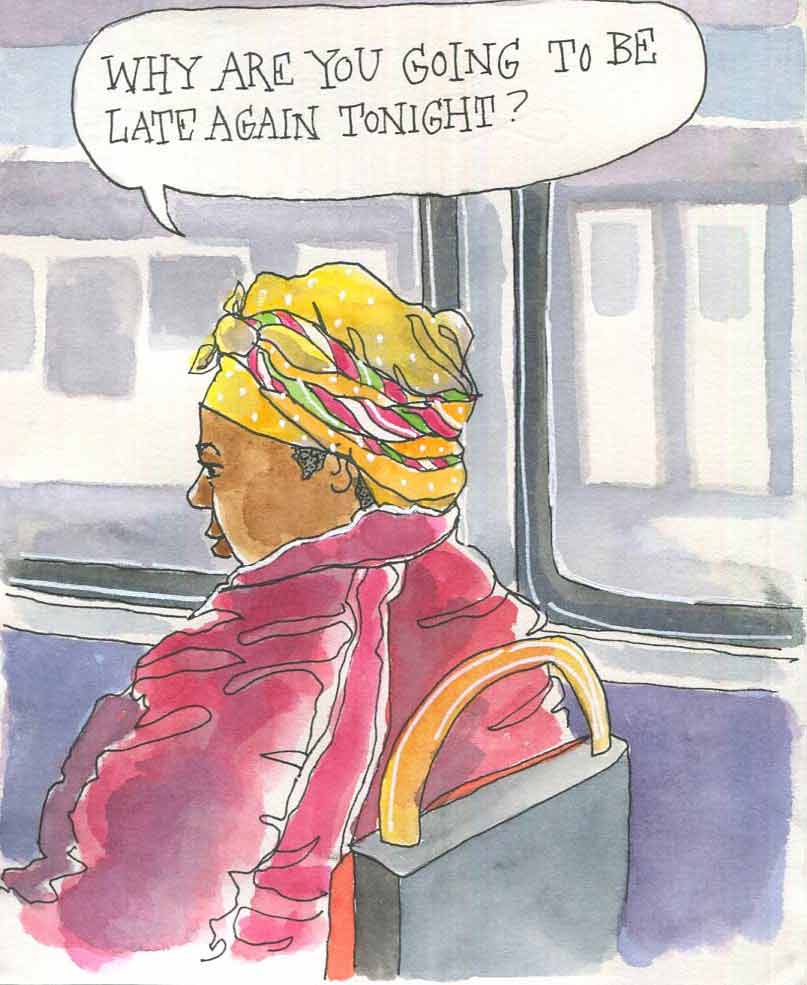 Links for Lou Theodore
SLM
Madame du Frack
SLM is a Former Manchester artist originally from Essex whose recently moved to Sussex.
Madame du Frack was painted in 2014. The artist started their own anti-fracking campaign in order to bring awareness to the dangers of Fracking. The original painting is 20" x 28" on self made hard backed canvas.  The painting is based on early 19th century French posters combined with the Mona Lisa. Madame du Frack is the epitome of evil – the complete opposite of mother earth.
The artist stated, "I digitised the painting and turned it into a poster advert for naturally fracked water – to be sold as bottled water – with information at the bottom regarding where to find out about fracking and to encourage the signing of petitions."
"Madame du Frack was initially printed as an A3 paste up (or wheat paste) which I stuck up all around Manchester and East London. I then used the poem I had written at the time to make handouts and left them in libraries, pubs, bars and anywhere else I could think of."
"Next came the making of the actual bottles of fracked water. After a fake label and fun mixing all sorts of nasty ingredients -I sold bottles as art pieces (not to be drunk) at a couple of art events. They caused quite a stir and proved great for approaching a subject that nobody much seemed to want to engage discussion at the time."
"In 2015 I converted the poster into French and it was printed up to scale as a bus stop advert for Brandalism – a group of subverters that took over 100s of bus stops ad spaces all over Paris during the COP15 climate talks. Madame du Frack got to hang out in Montparnasse which was coincidentally fitting as the original art had been inspired by the areas creative history."
Madame Du Frack Poster

Madame Du Frack Bottled water

Links for SLM art
Jess Emsley
Works with nature documenting the organic shapes found in local rural locations in order to create physical objects.  It is an interesting ongoing environmental art project.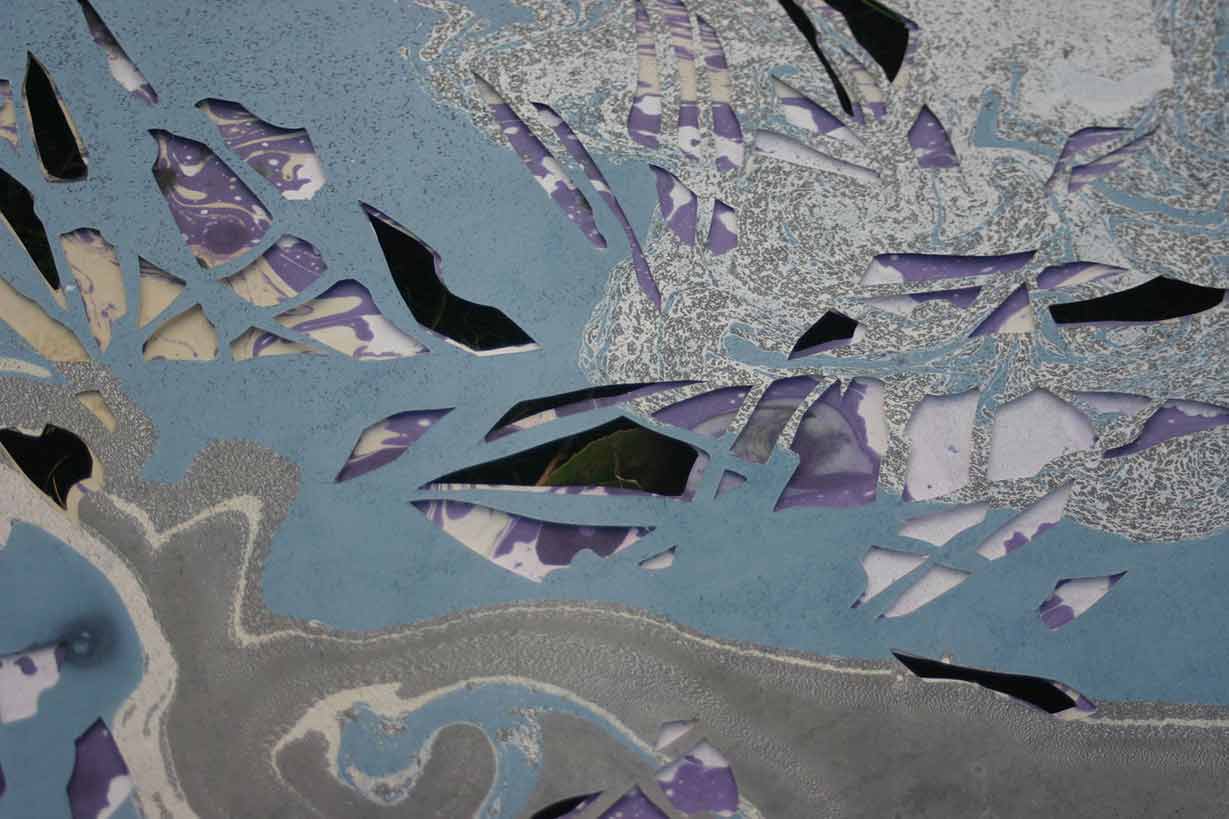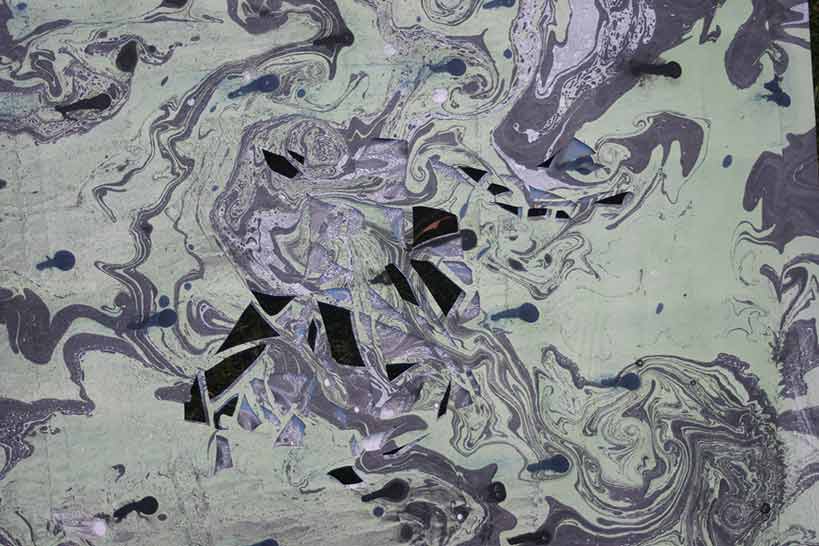 Links for Jess Emsley
Sam Weldon Art
Sam is a British based artist.
The artist's website states "My parallel world is sourced by memories, dreams and popular media. This work is a visual representation and documentation of their search that runs concurrently and has parallels with mine as a human being and artist."
I graduated in Fine Art Painting at Brighton University in 2013 and continue with my daily practice.
Man with Crab Sticks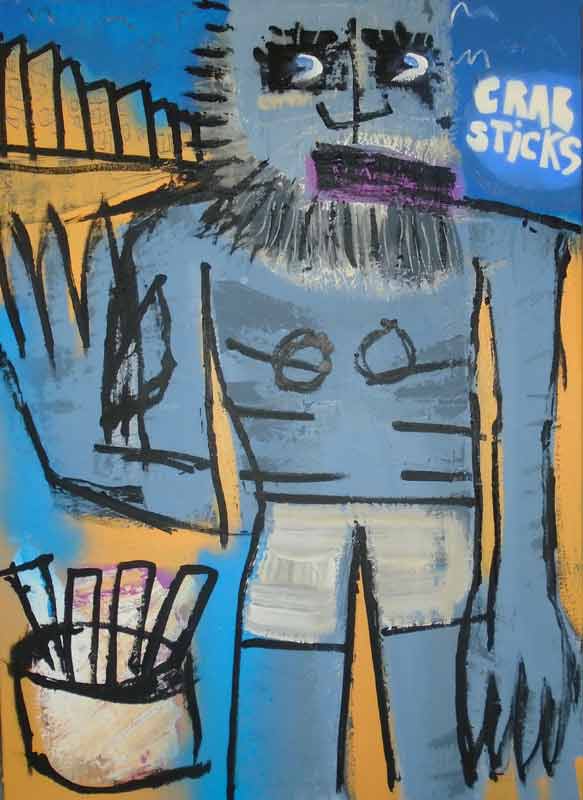 Laptop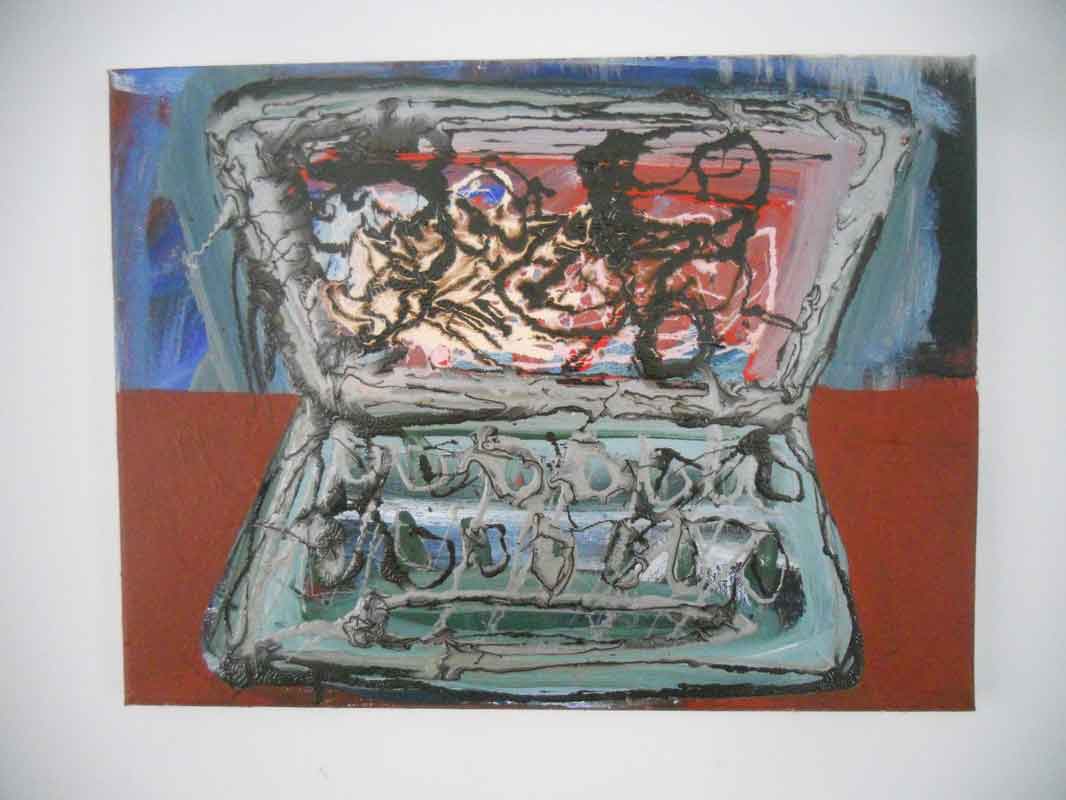 Links for Sam Weldon
Art Tucker
An artist from the US who keeps the spirit of Dada Alive. Also taking it into the modern era with use of modern materials such as iPods and circuit boards.
This is the Dada image we discuss in the show.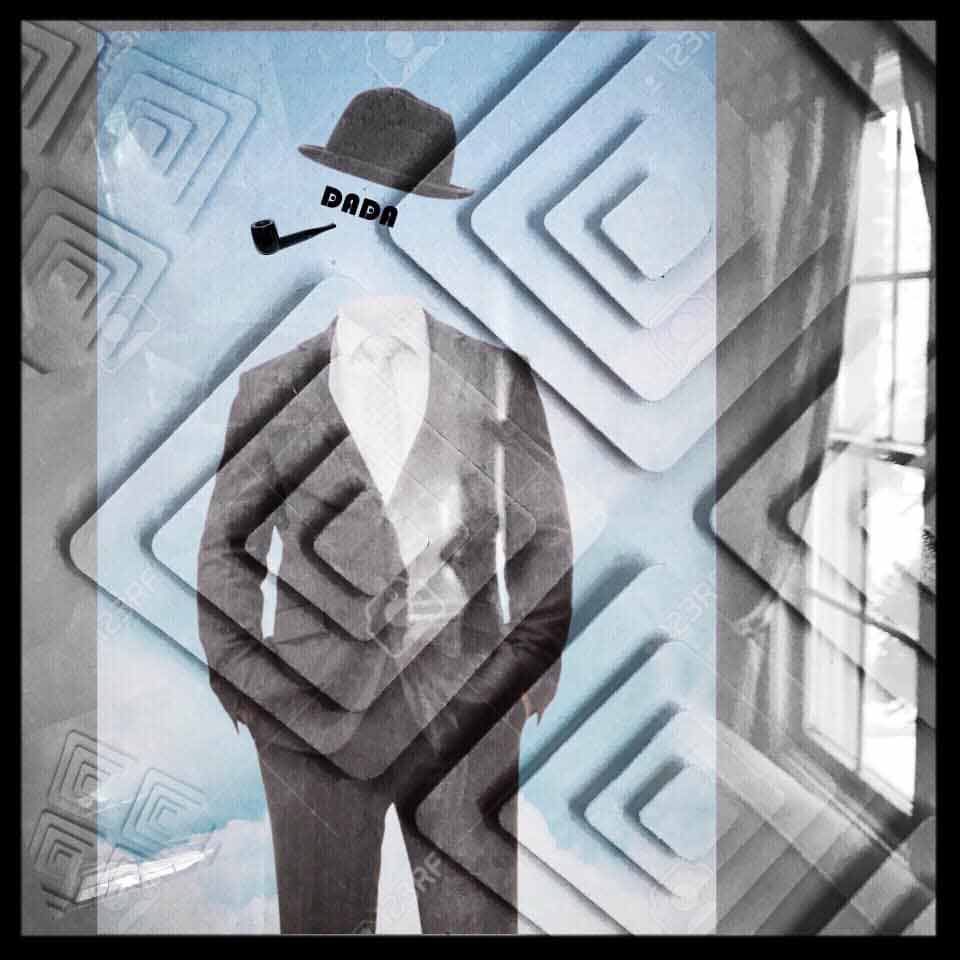 Links for Art Tucker
Robert Canaga
On his website, the artist talks about his work
"I was trying to depict the verticality (human sensory systems for orientation in space and time). Long story. I have died three times and during the first one, at 16, I came back and watched from far above as the tried to get my mom out of the car. They had pronounced me dead and had a sheet over my head. I now paint a lot of work from a high up perspective remembering what it looked like that day".
Cat on the Beach
30×30 inches oil and wax on linen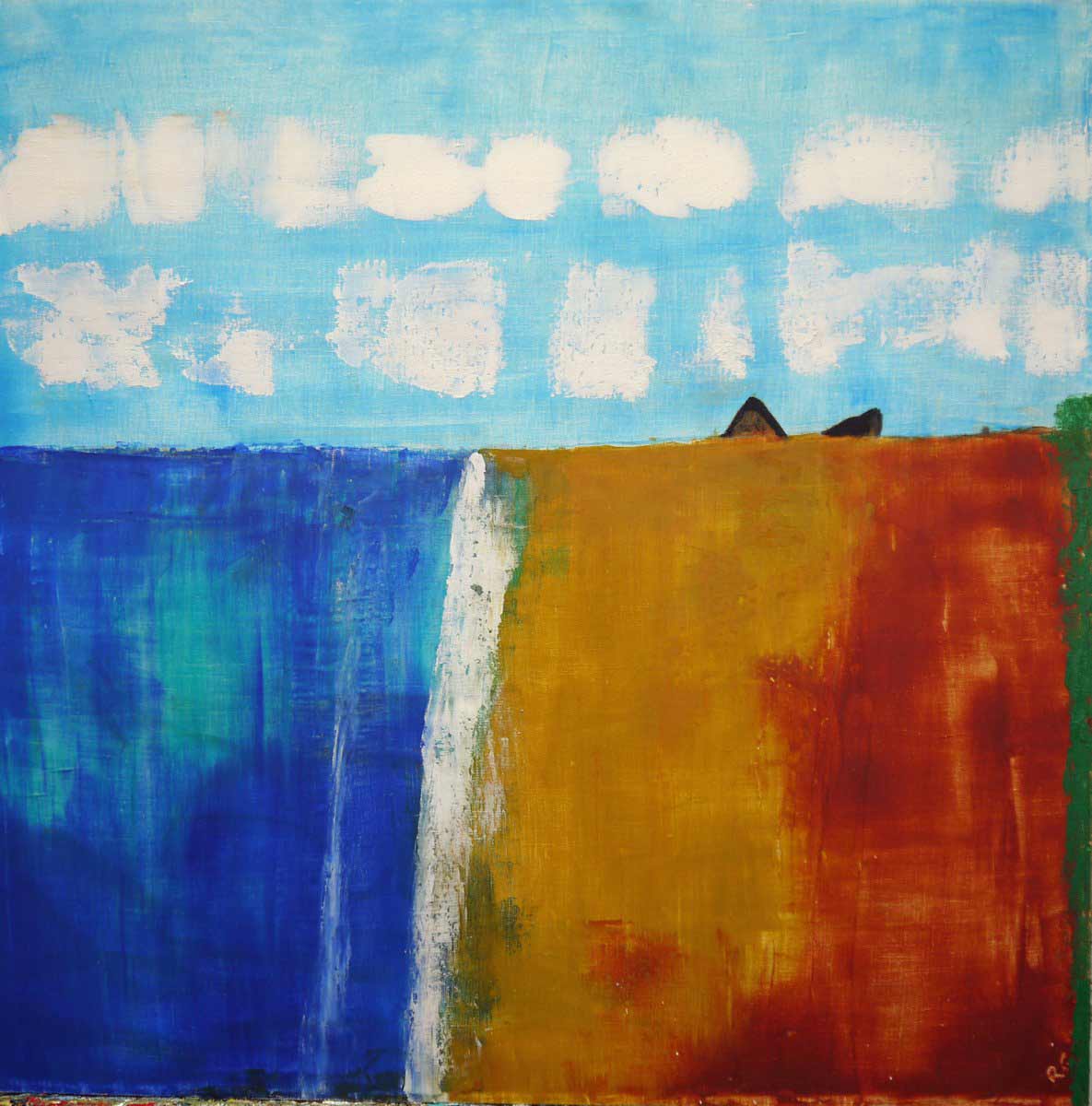 Links to Robert Canaga
You can read about his life-altering experience here
Amelia Lucy wood
An abstract artist from Britain who clearly loves what they do. This is an artist that loves to experiment and play.
Current Mood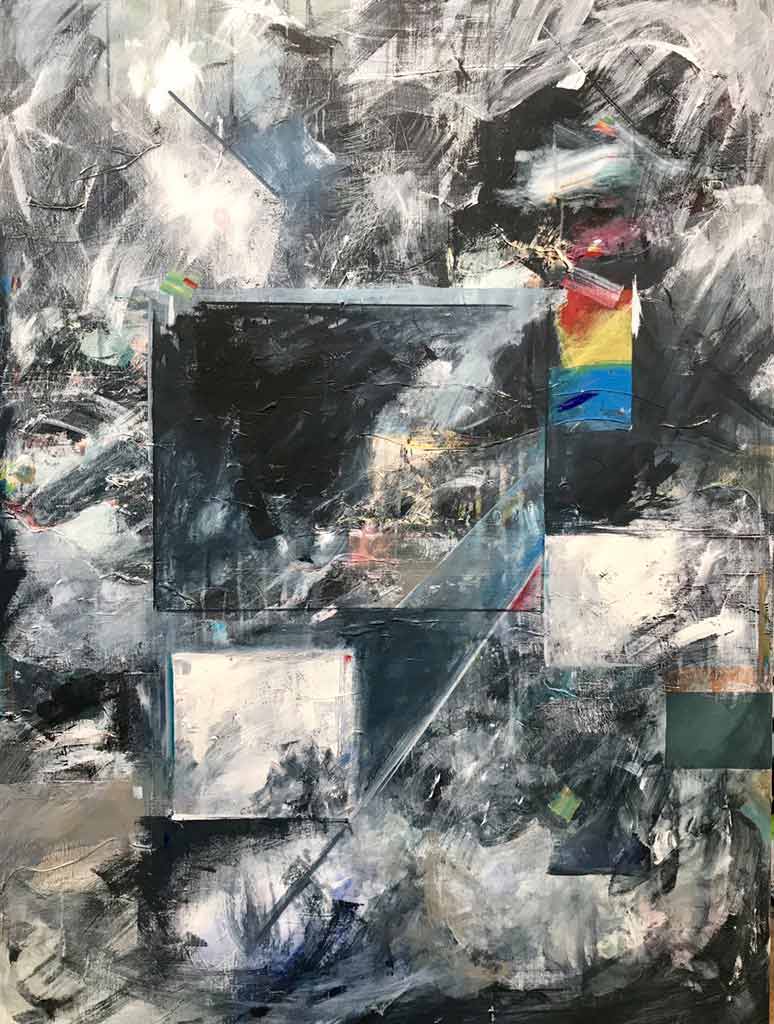 Sketch book work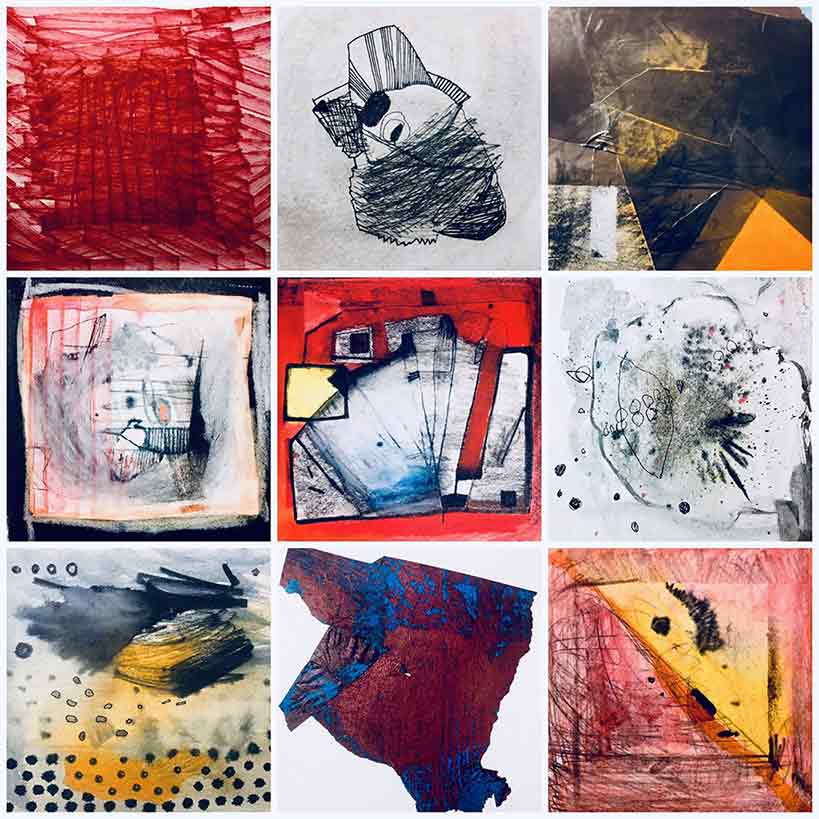 Links for Amelia Lucy Wood
Filthy Luker and Pedro Estrellas
Their website reads "This duo are driven by their passion for innovative design, public art and mischievous intervention. Their pop-up installations never fail to turn heads, raise smiles and create epic scenes that shift the mundane towards the surreal, the sublime and often the downright ridiculous."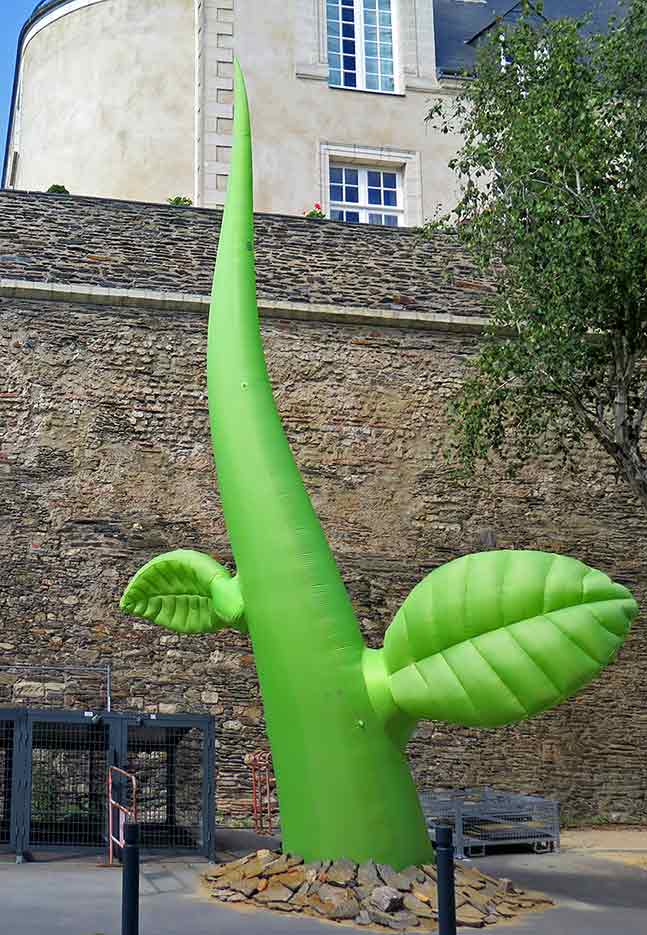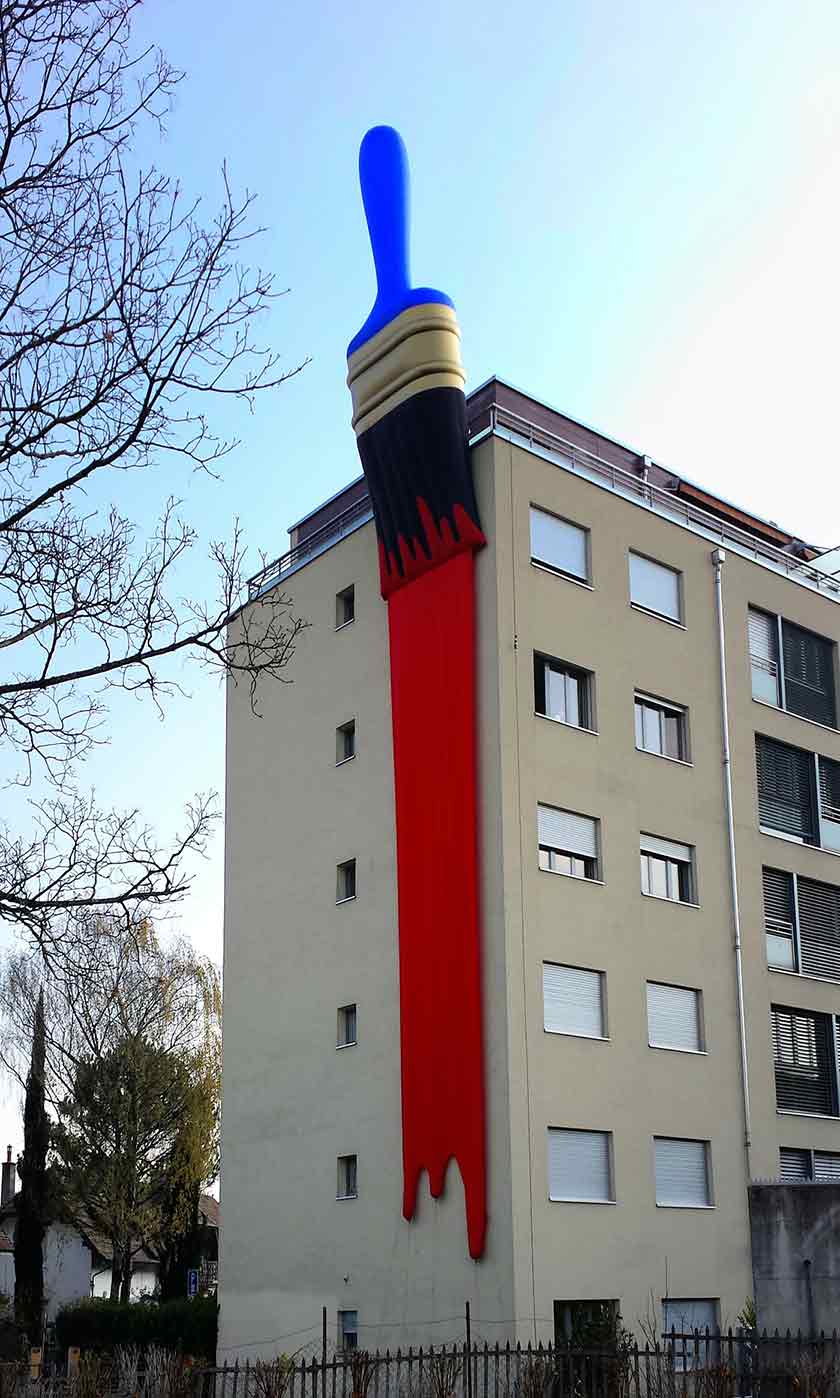 Links to Filthy Luker
Norman Gekko
The artist states "Norman Gekko should be considered as a concept a collaborative project. To describe Norman Gekko as one artist is too simplistic.  Of course, there is an individual who produces the pieces of art but other people input into the works and enable the creative process. So to define Norman Gekko in reference to gender, age or nationality would be missing the point. Norman Gekko works almost exclusively with found or recycled objects"
"The sculptures are usually organised into series such as "Choking Hazard" –  a comment on pornography – or "Identity Badges" – exploring the contradiction between  our desire for individuality and our need to belong."
Work from the Standard Deviation series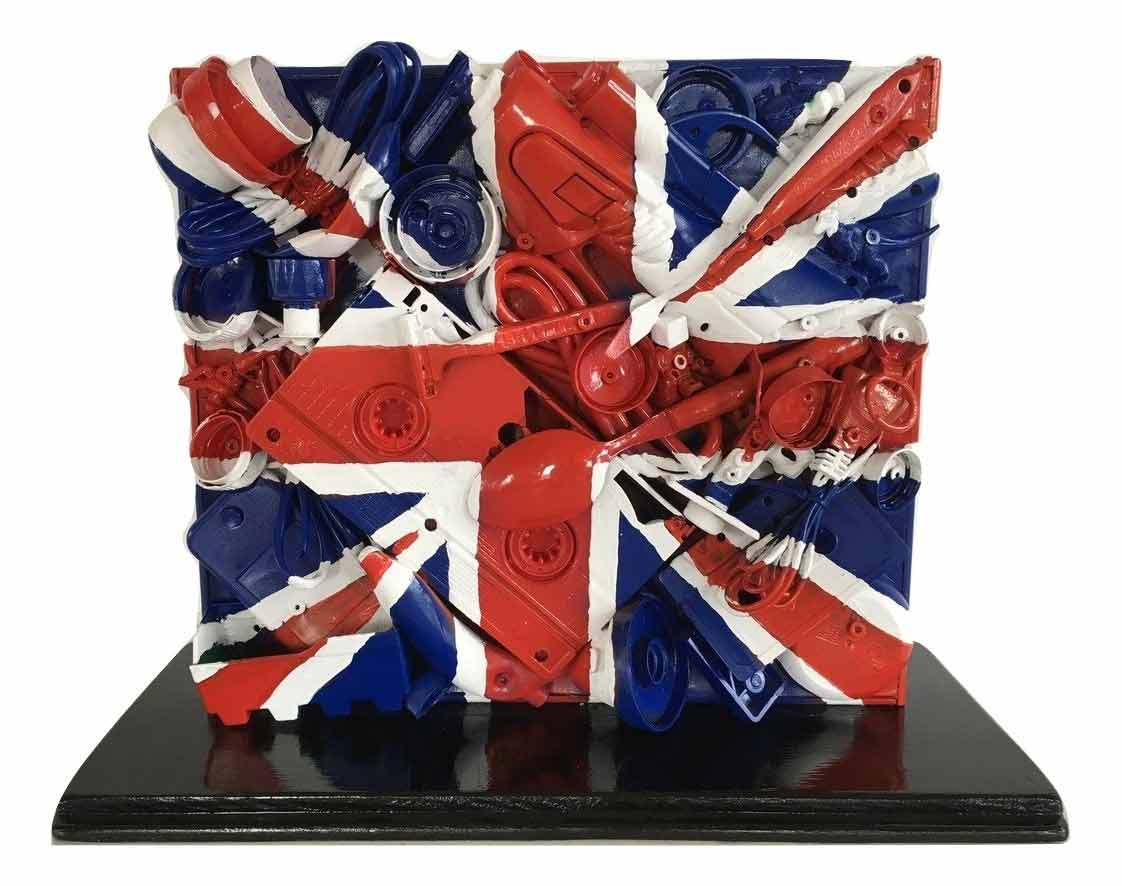 Work from the Bizpopbourgeois series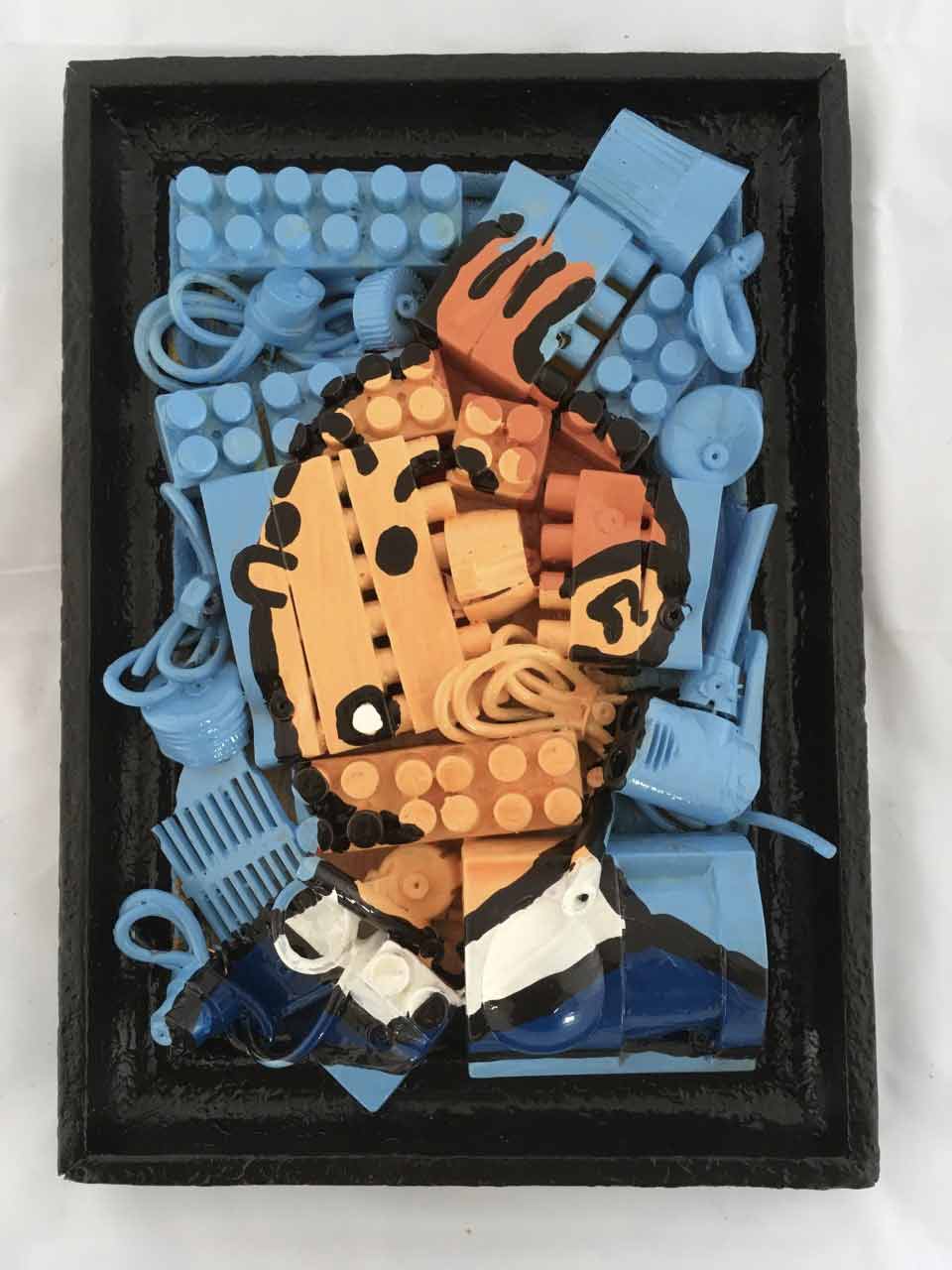 Links to Norman Gekko
Please follow and like us: