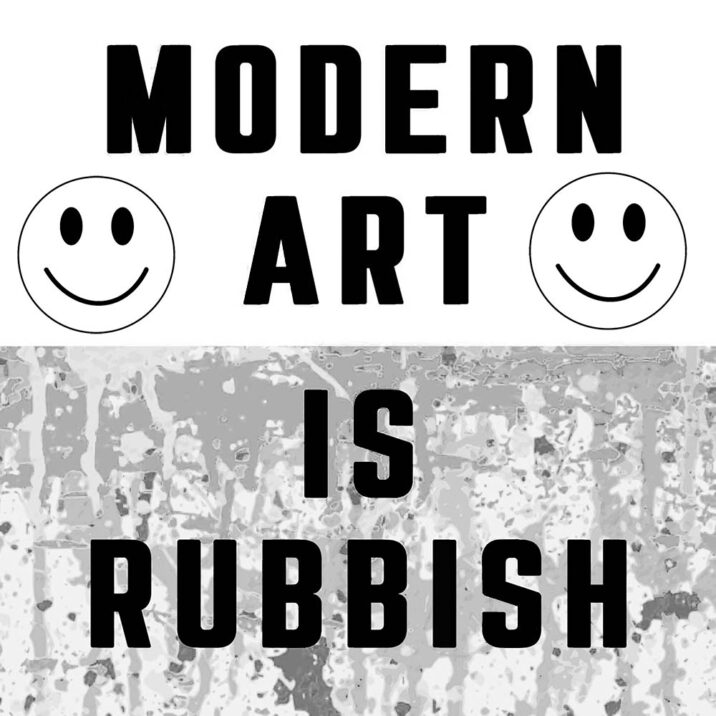 Podcast: Play in new window | Download
Subscribe: RSS
Stuart Semple is an interesting multidisciplinary artist who perhaps most famously invented his own set of rich Colours. His Work is very human and speaks of our common experiences.
Brief Biog
Stuart Semple was Born 12th of Sept 1980 in Bournemouth. He studied in Bournemouth and found a passion for art when he saw Van Gogh's Sunflowers in at the Age of 7
Exit 2012
In 2012 Semple released an artwork called Exit on Itunes. He felt it was a good way to distribute affordable art to a large audience
Websites as art 2015
In 2015 Semple created 5 websites as art and sold them on Ebay
Below is an example of one of those website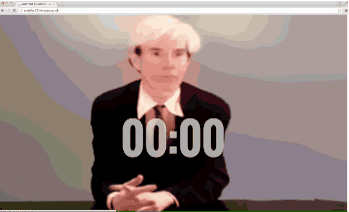 You can see more of his work on his website StuartSemple.com
Happy Clouds
In part in reponse to a recession in the uk. In an attempt to spread some joy around the world. He released happy clouds in London. He went on to release happy clouds around several Locations in the world.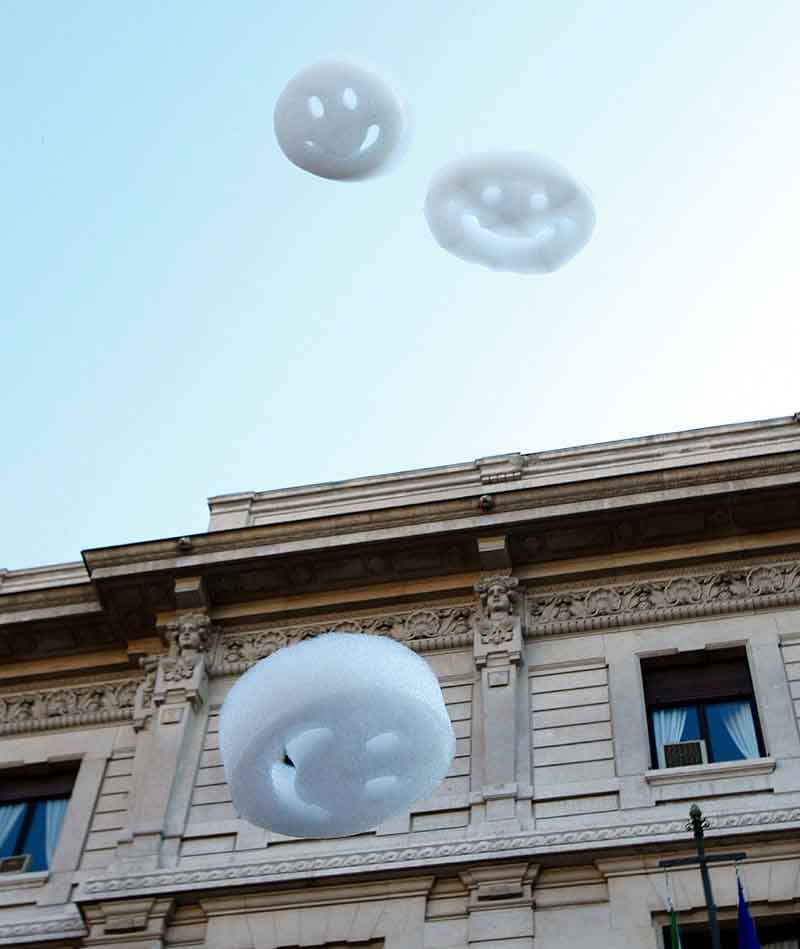 Jump 2013
In 2013 Semple installed a fluffy white inflatable trampoline in public square in melbourne. This was so people could connect with their inner child, similar to the artist Cartsten Holler who created Merry Go Rounds and a giant vertical slide as art (We have an episode on Carsten Höller you can listen to)
Here is the link to the work on the artist's page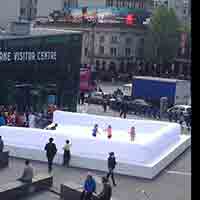 I should be crying but I just can't let it showsculpture / alley way intervention. Denver 2018
The piece aims to illustrate the human capacity to persevere under stress and pressure: Keep smiling and keep going depsite all that is going on around you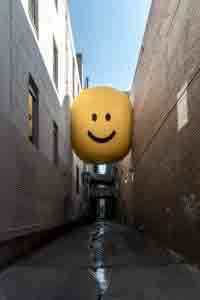 It's My Black!
In 2016 Anish Kapoor purchased exclusive rights to use the colour Vanta black. A black so dark it absorded 99.6 % of all light. This caused contreversy in the art world, as no other artists could use this black in their work
Semple in response 2017 went on to produce a paint called "better black" in 2017 Now its current iteration is called Black 3.0. It is availble for purchase as long your not Anish Kapoor. When you purchase a colour you have to confirm that you are not anish Kapoor. Infact when first accessing the page you have confirm that you are not Anish Kapoor and accept the cookies. Semple now has made other paint products such as the pinkest pink and white 2.0
Here is a link to his culture hustle shop page ( Note We are not an affiliate!)
Extras!
STUART SEMPLE's Instagram
Episode Extra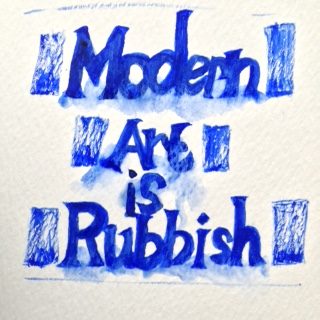 Please follow and like us: