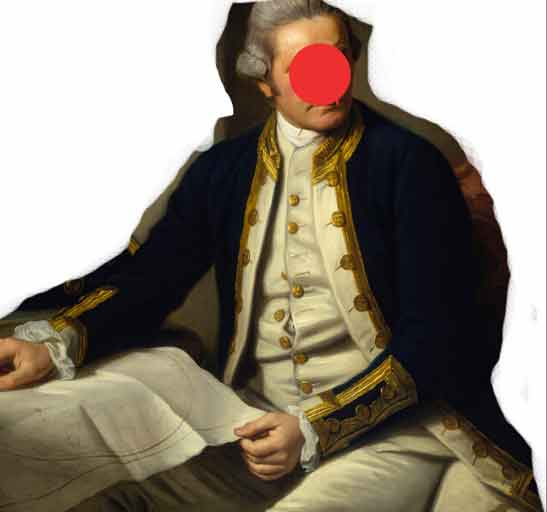 Podcast: Play in new window | Download
Subscribe: Apple Podcasts | RSS
In this episode we look at recent art stories including an imagined world where controversial statues have been long since buried. Also we talk about red dotted slave owners, and another botched restoration.
Statue Shadows
Shadow on the Land, an excavation and bush– Nicolas Galanin 2020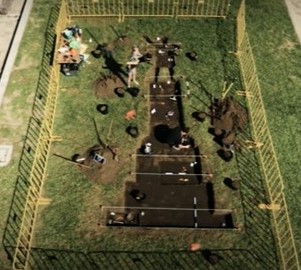 For this piece the artist dug out a grave. It was in the shape of a shadow cast by a captain cook statue. The artist wanted to imagine a world were controversial statues like Cook's were already dead and buried.
Red dots of independence
Documentarian Allen Parsa has used a famous American art work to make us look differently at an event. The painting he used was a copy of John Trumbull's 1818 painting called Declaration of independence
It depicts a five-man drafting committee presenting a draft of the Declaration of independence to Congress. . This signing of the document represented the United States gaining freedom the 13 British colonies.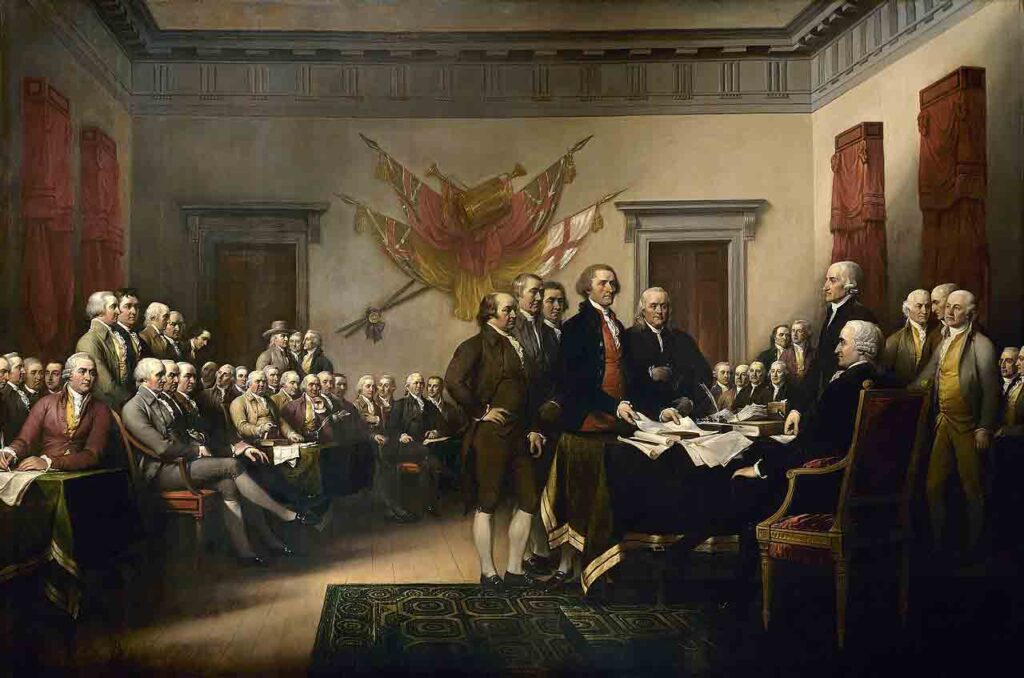 This Freedom was not however was not passed down to the slaves. To highlight this issue Parsa has created a work in which he placed red dots on every person in the painting who is believed to have been involved in slavery.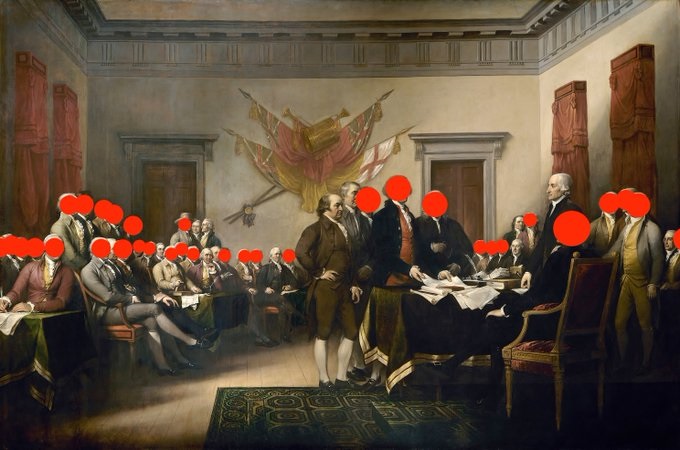 Another Botched Restoration
A copy of the painting The Immaculate Conception of El Escorial by 17th century Spanish artist Esteban Murillo. Has been ruined in a botched restoration attempt by a furniture restorer hired by the owner. Although the painting was a copy of the original it was believed to have been made by the Spanish master.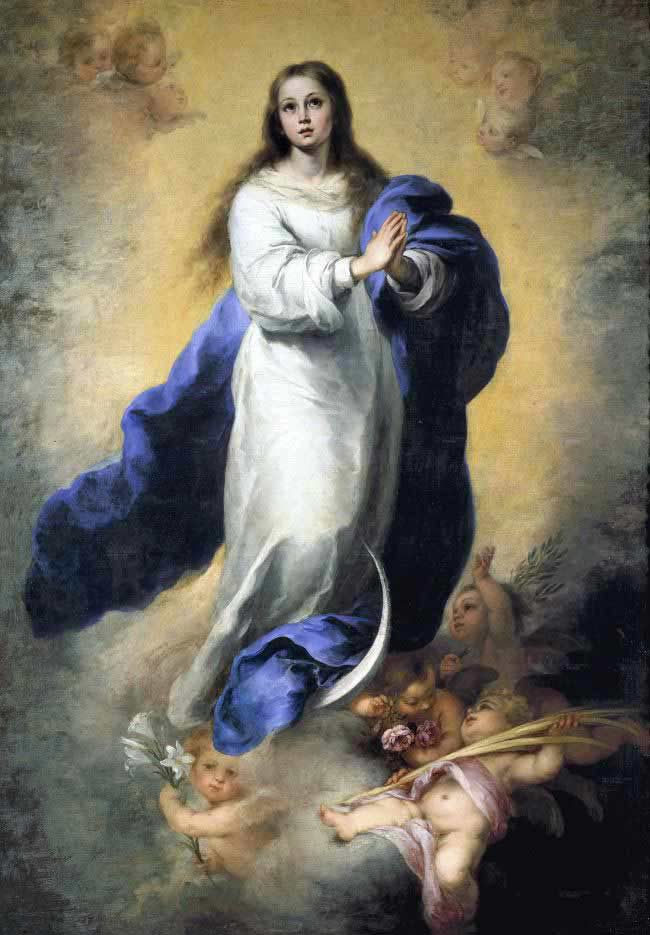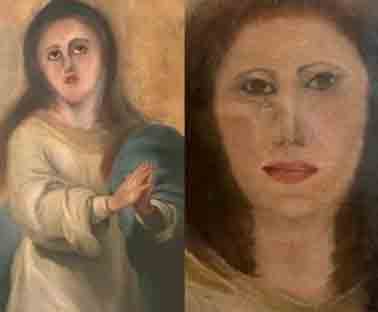 Exclusive
Tom from the Show has new Song out you can listen to it on the link below. (Artwork by Sam Weldon)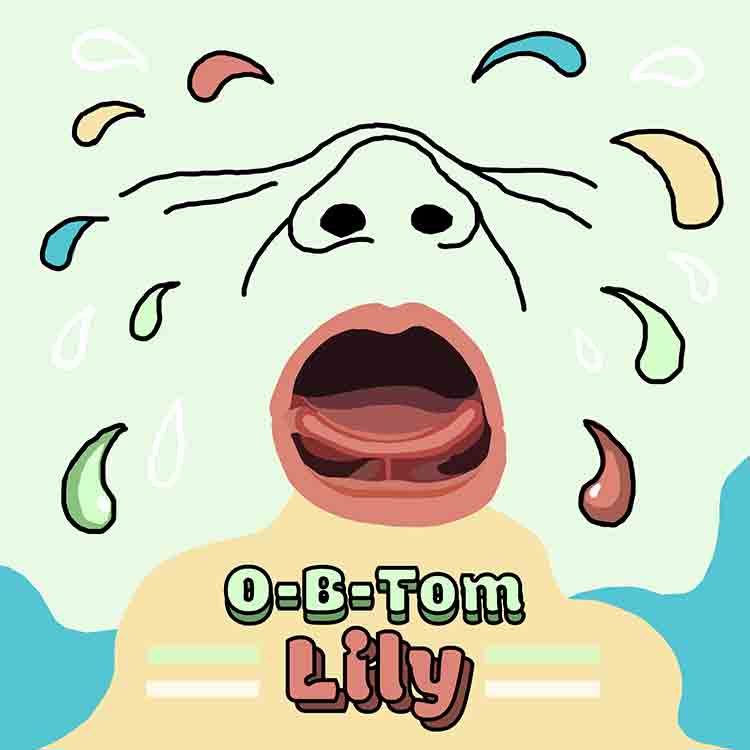 Please follow and like us: