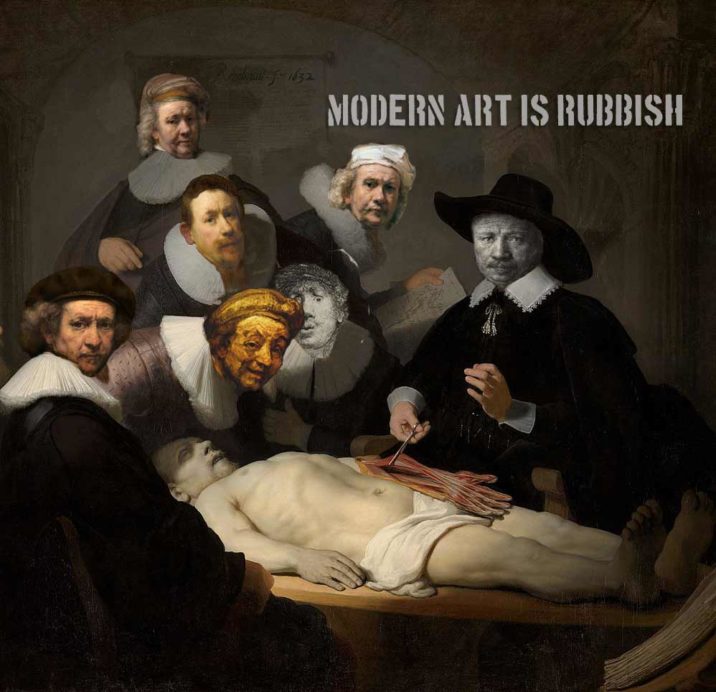 Podcast: Play in new window | Download
Subscribe: Apple Podcasts | RSS
In today's podcast, we talk about the great artist Rembrandt. He was a modernist painter before his time skilled in landscape, portraits, history painter, a great draughtsman and printmaker. A teacher whose pupils became famous in their own right. He was an artist who inspired greats like Picasso, Goya and Van Goch
Self portrait with a gold chain 1631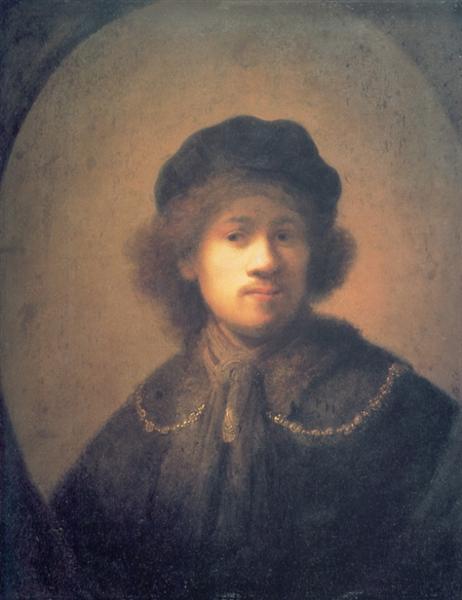 A self portrait Painted of himself in his trademark beret Painted around aged 25, with a Gold Chain. This painting shows that he feels he has already arrived as an artist, and paints himself as if he is already wealthy and successful when just starting out in his career.
The Anatomy Lesson of Dr Nicolas Tulp 1632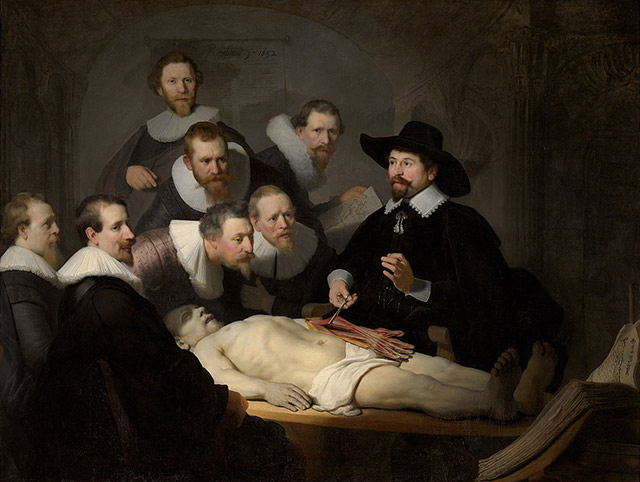 This painting was one of his first big commissions and one that greatly grew his reputation. The work was commissioned by the guild of surgeons. It shows several medical professionals all standing around a body. Dr Nicolas Tulp is holding forceps that grasp the tendons of the cadaver forearm. Each of the people in the painting would have paid to appear in the painting Dr Tulp would have paid the most….
The Night Watch 1642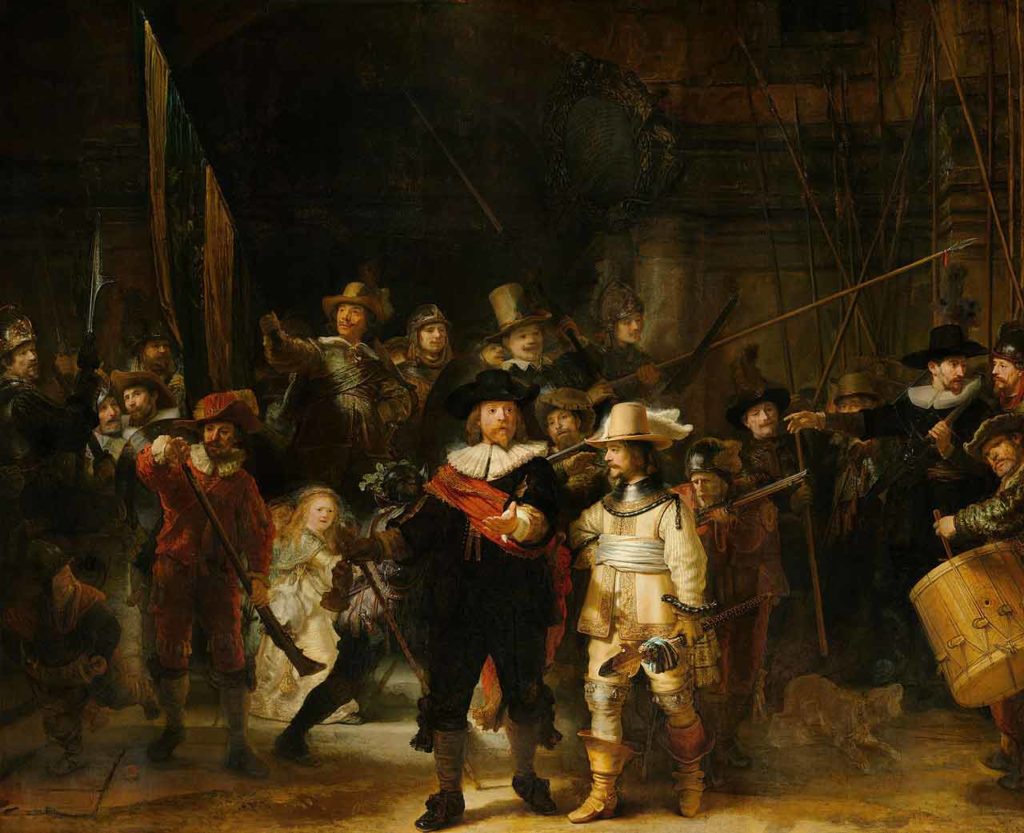 The whole rebuilt Rijksmuseum is centred around this painting. It is such a central piece of Dutch history, that people lined the streets to witness it's return to the museum after a major rebuild was completed. This is a painting of a Militia group from Amsterdam. It is a huge painting measuring 12 feet by 14 feet. It was commissioned by the Officers and Other Civic Guardsmen of District II of Amsterdam. However rather show them as they were at the time, Rembrandt painted a more historical romantic notion of them as they would have been dressed several decades ago when they were the heroes and defenders of Amsterdam protecting it from enemies such as the Spanish.
Portrait of Jan Six 1647 (etching)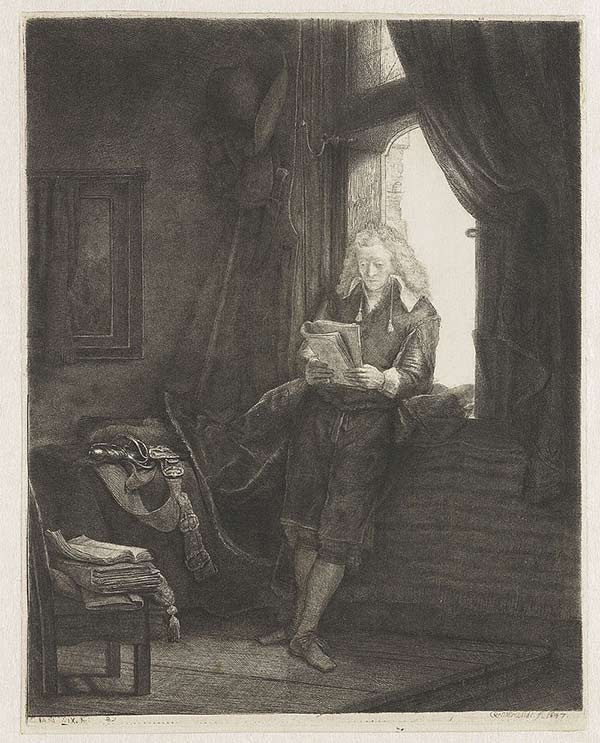 This is an etching of Rembrandt's friend and patron, looks almost like an informal snapshot taken on a camera
The Jewish Bride 1665 – 1669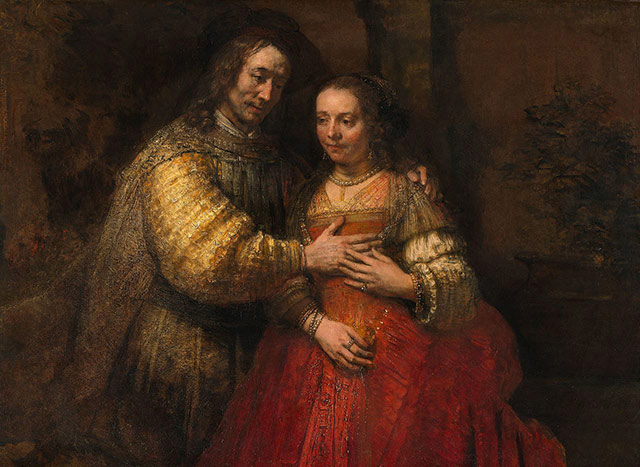 A couple commissioned Rembrandt to paint a portrait of them, but wanted to be portrayed as the biblical figures of Isaac and Rebecca. This picture shows them in a stolen moment being lover and tender. The painting is infused with a love and longing that Rembrandt could never possess. This is a painting that Van Gogh liked so much he wrote to his brother Theo, declaring "that he would gladly have given ten years of his life to have been able to sit for fourteen days in front of The Jewish Bride with barely a crust of dry bread to eat".
Self-Portrait with Two Circles 1665 and 1669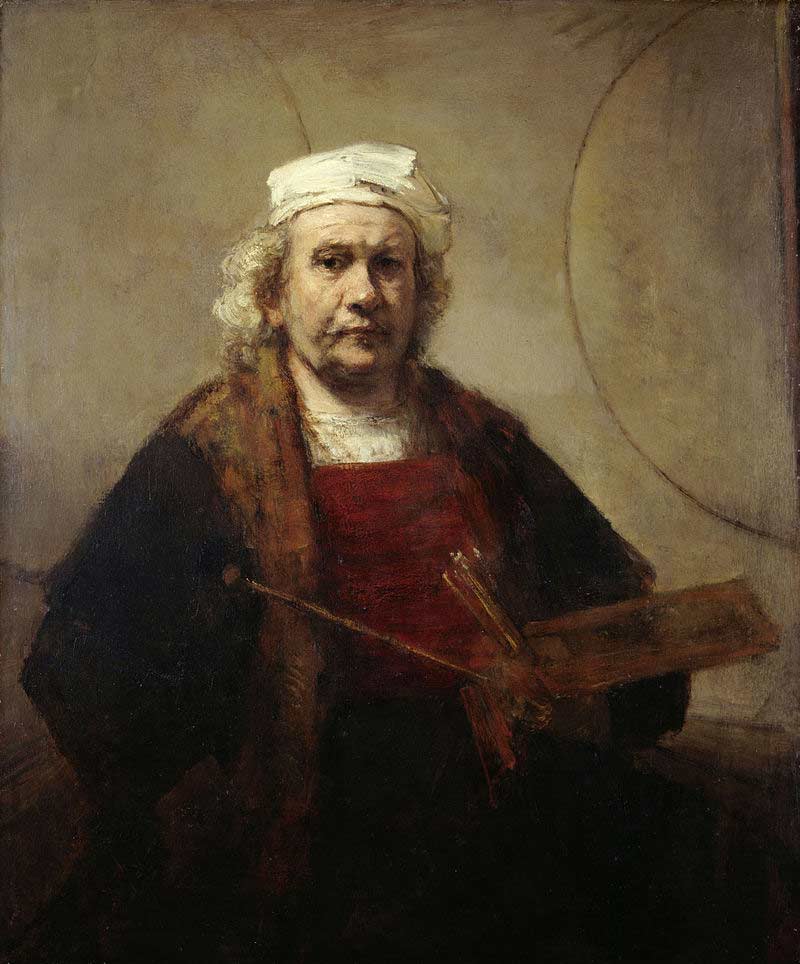 In the portrait, Rembrandt is holding his brushes palette, and mahl stick. . The painting shows a confident Rembrandt aware of masterful abilities. So confident he does not even need to fully paint his hand holding his brushes in detail but just an impression of them.
Please follow and like us: