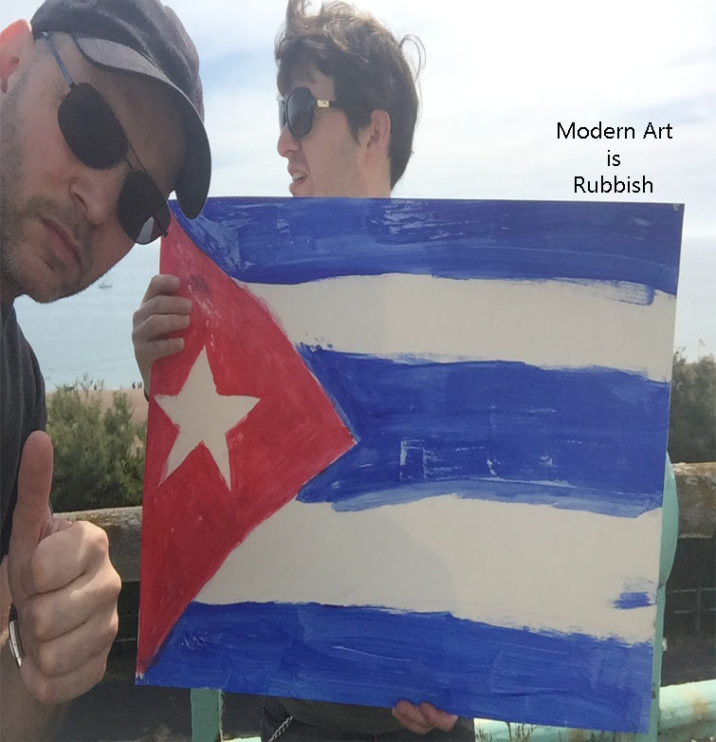 Podcast: Play in new window | Download
Subscribe: RSS
Bar Bought Rembrandt & Cuban Artist Arrest MAIR38
We bring you 2 art stories, one  featuring a Mystery Rembrandt and one is about a Flagrant Flag Flouting Artwork
Cuban Artist Arrest
Luis Manuel Otero Alcántara has been arrested because of a performance with a Cuban flag,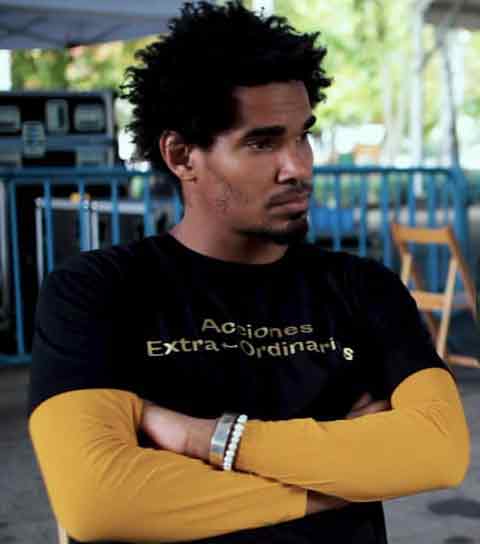 When he was arrested the artist had draped a Cuban flag over his shoulders as part of a thirty-day performance, titled Drapeau. This was a protest against a law passed this year designed to regulate how national symbols should be shown. The law states that people are not allowed to combine the flag with other symbols, to alter it at all,  use the flag in commerce or wear it. There is now a movement #LaBanderaEsDeTodos (The flag belongs to all) People post pictures of themselves with the flag online as a protest
The is a founder and part of the Museum of Dissidence. The Cuban state has many restrictive laws on speech, assembly and freedom of the press. Set up in 2016, the museum of Dissidence is a project that brings together people from Cuba and outside Cuba online. It specialises in public art projects and installations, these tend to be in the poorer districts of Havana. It seeks to become a cultural movement that contributes to bringing about a democratic change in the country.
Artwork
Cuba is full of graffiti of revolutionary figures such as Castro and Che Guevara, the "Museum" created murals depicting strange figures and faces some without mouths in reference to the restriction of free speech. In one work they staged a fake hanging of an artist outside a building the work was entitled another poet commits suicide, to reflect the many Cuban writers and artists that have committed suicide
Bar Bought Rembrandt
A painting bought for 500 Euros ($560) may be by Rembrandt which could raise about 30 million Euros
The painting is of Ecce Homo which translates to mean "behold the man". It depicts the moment when Pontious Pilot presents Jesus in his crown of thorns after he has been flogged, this is just before he is due to be crucified.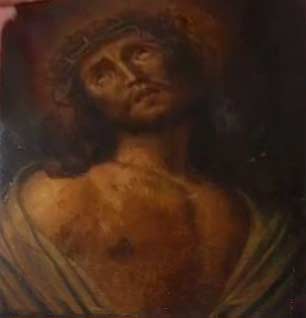 Apparently, a Belgium businessman who is only known as MR Jo  10 years ago was in a bar in liege. Whilst there he got chatting to a stranger who was going through hard times. To help the stranger out Mr Jo agreed to buy a mystery old painting. For a few years, it just hung in his home, until a friend suggested that he get it looked at by an art expert.  According to a member of the Belgian Chamber of Art Experts, the work was an exceptional example of a painting by the Dutch master Rembrandt and could be worth millions. However, an anonymous expert has dismissed it a being a fake. Using dendrochronology, the wood used to support the canvas was dated as being between 1676 and 1699, which is after Rembrandt's death. This, however, is not conclusive proof of it being a fake.  Many painters around the time bought canvas loose and used a larger strainer, whilst they paint the work. It is possible that the painting was attached to a newer support at a later date.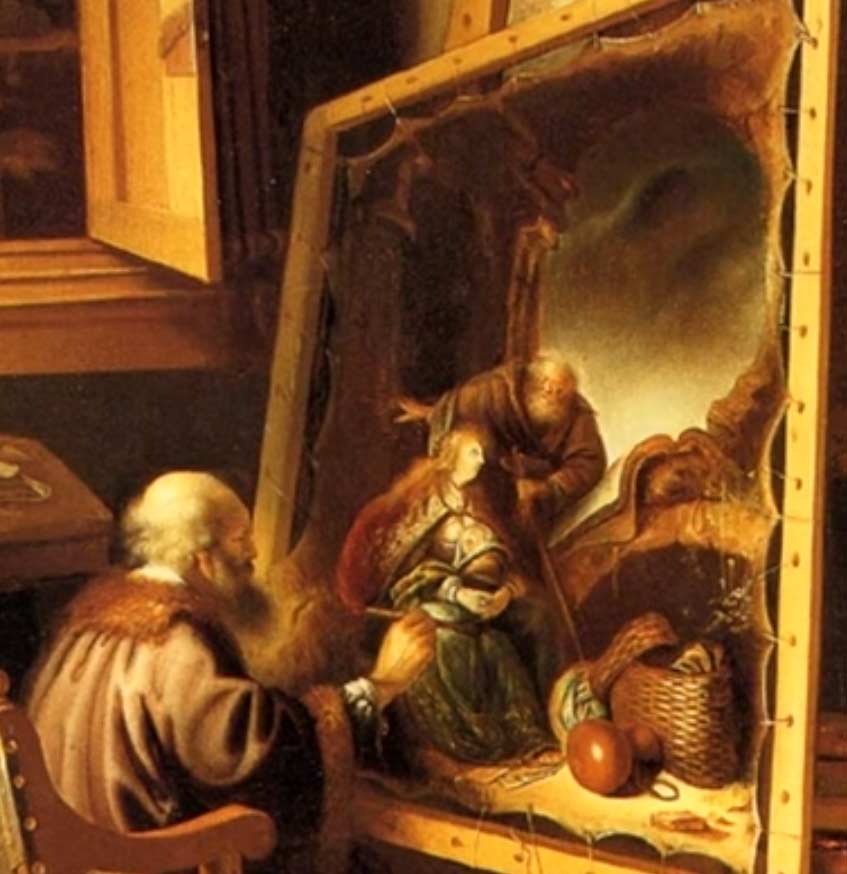 Please follow and like us: