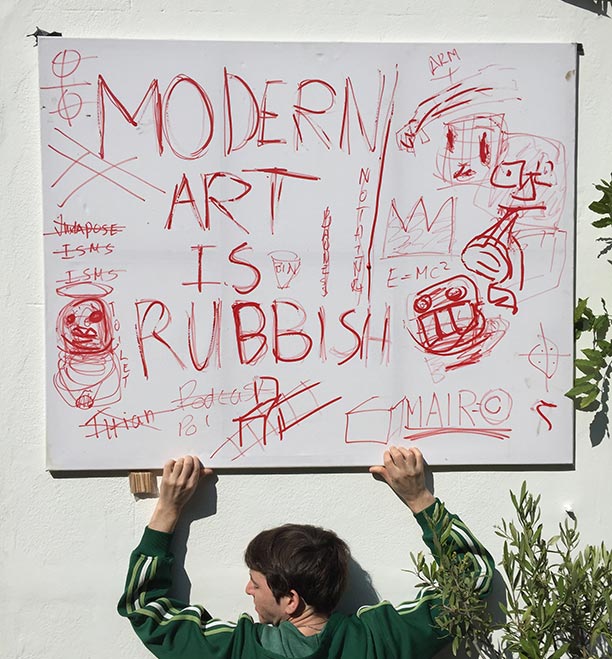 Podcast: Play in new window | Download
Subscribe: Apple Podcasts | RSS
In this we episode talk about the Neo Expressionist  and Titan of Painting Basquiat.
Early years
Born 1960 his dad was Haitian and an accountant and mother Puerto Rican. He loved drawing,  his mother encouraged  his drawing and his mother took him often took him to visit  museums 
In 1968 Basquiat was hit by a car and was hospitalised for a month, his mother gave him a copy of Grays Anatomy to read in hospital.
His parents split and he went to live with his father in Puerto Rican. His father was tough and Basquiat and his father would  clash, Basquiat did not like to be disciplined or told what to do 
Basquiat ran away a few times.  In 1978 he left home, his father gave him some money in the hope he would make a success of his life.
He had a romantic view of fame in some he loved stars like Jimi Hendrix Janis Joplin. He himself wanted to be famous 
To make ends meet he would sell postcards collages and drawings using xerox photocopies. This was the first time he met Andy Warhol, he saw him in a restaurant and Warhol bought some
Samo
Around May 1978. Basquiat and a friend Al Diaz started writing soundbites and humorous phrases around New York. Many of them challenged the Art establishment. They signed the works with the signature SAMO ©.  SAMO stood for the "Same old Sh*t"
Examples included: "Origin of Cotton" or "SAMO as an end to playing art.
Samo became the talk of the new york art scene. Basquiat always wanting to be famous, 6 months later announced that he was Samo in the Village Voice, which was a   New York creative arts magazine. After this announcement, the words "Samo is dead" appeared around New York.
Becoming Famous
In 1979 he and friends form a band called grey an experimental band making noise music.
You can here the music of Gray below
In 1980 Basquiat work was shown as part of a   group show called the "Times Square Show", his work was very popular.
Early in 1981, Basquiat was given the opportunity to take part in a majorly important show at the PS1 gallery Called New York/New Wave. This launched his career. He was offered and did many one-man shows from then on.
Warhol
In 1982 Basquiat was introduced to his idol, Andy Warhol. This deep friendship was often criticised by outsiders, Basquiat was accused of trying to latch onto Warhol's fame and Andy Warhol (now less in favour) of trying to latch onto Basquiat's street credibility. They went on to have a show together, the critics panned it. Disappointed Basquiat drifted apart from Warhol. In 1987 Warhol died during an operation in hospital
The End
Throughout his adult life, Basquiat had used drugs, in particular, Heroin. Devastated at the death of his estranged friend, his usage increased. On the 12th of August 1988, Basquiat died aged 27 from an accidental Heroin overdose. 
1985 Basquiat Interview
Basquiat Works we talk about
Ten Punching Bags (Last Supper)- 1985-1986 – Andy Warhol & Jean-Michael Basquiat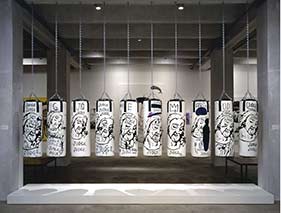 Horn Players – 1983 – acrylic and oil stick on canvas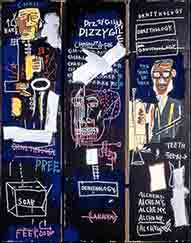 Detail showing "King Zulu"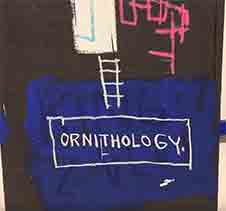 Leonardo da Vinci's Greatest Hits – 1982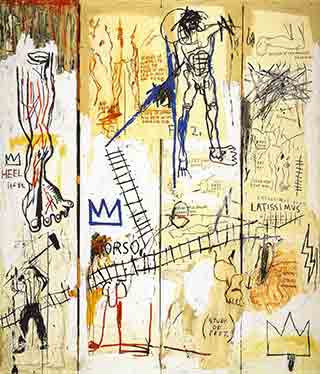 Please follow and like us: