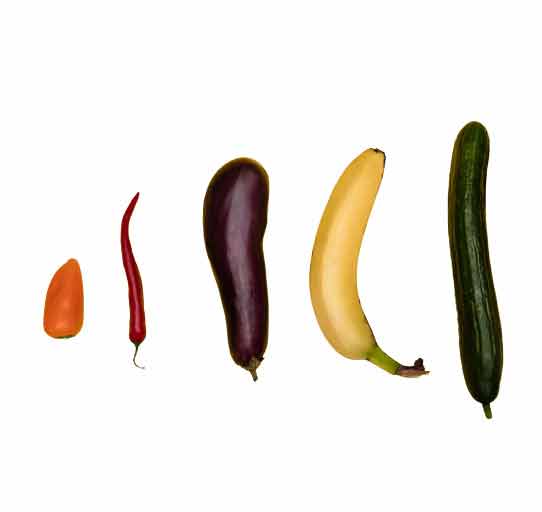 Podcast: Play in new window | Download
Subscribe: RSS
In this episode we talk about a record breaking self portrait, some pretty ugly artwork, veggie comparisons, some recovered art and some pop stars turned art stars!
Kurt for sale
A Kurt Cobain self portrait has been sold for 300,000 pounds.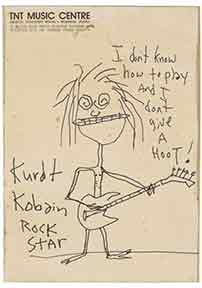 The Great Return
Greek police have Md3 stolen artworks. A Picasso, a Mondrian and work by Guglielmo Caccia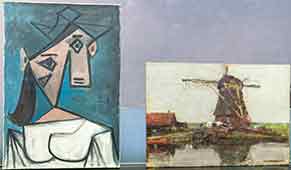 Ugly art
A work was recently removed from display from a Shanghai gallery, it was a video installation created by the artist Song Ta. The work was called "Ugly and Uglier". It featured 5000 video clips of different women going about their daily business at a university. They were ranked as to how attractive he found them. In his defence he said he was entitled to tell the truth. There was a public backlash and the gallery was forced to reassess the work and take it down.  You can read more about the story on this Artnet article
A Woman Artist Zin Yutong has created a work in response. Called a guide to identifying vegetables. In the artwork she ranks artist's penises scoring them out of 100 and assigning them a vegetable to represent the artists manhood.  Anything below 50 was considered a poor score. She presented the work by showing a picture of the artists work alongside a picture of the  vegetable. You can learn more about this on the Vice Website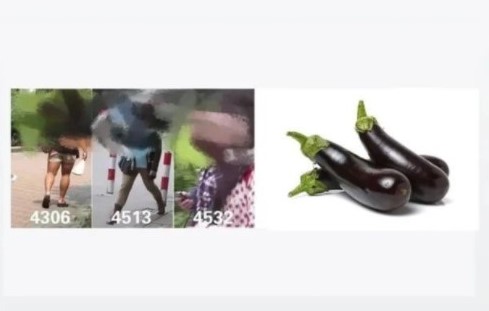 When will I, will I start Selling
Luke and Matt Goss famous 80's popstars are going to be showcasing 18 artworks called "Love and Faith". People will able to buy  NFT's associated with the works, they will also receive a signed silk screen print.  Brand new to painting Luke Goss took up painting during lockdown" 
You can see his work on this instagram link
Extra
Tom has a new remix of his song Starsplitter! You can hear the remix of Tom's track that Marcus did below.
Please follow and like us: