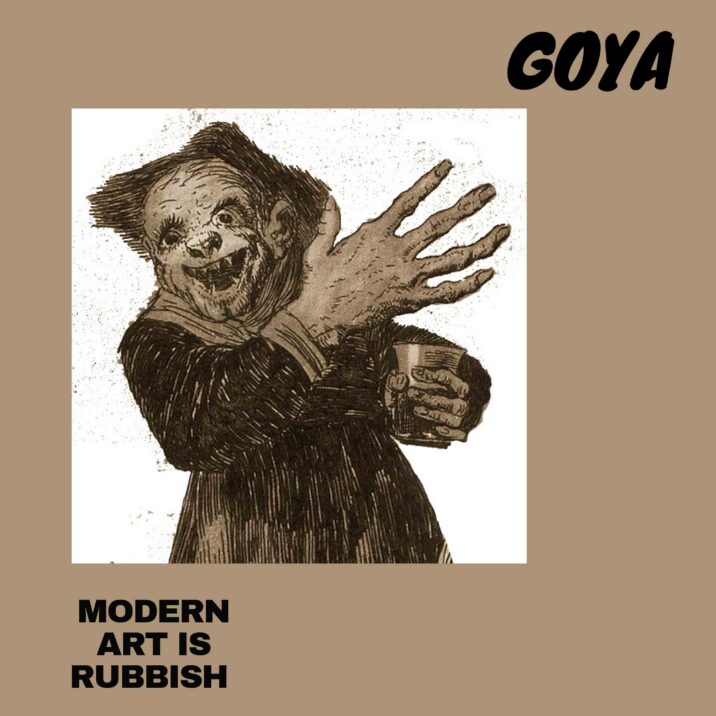 Podcast: Play in new window | Download
Subscribe: RSS
Goya was a famous and celebrated Spanish painter from the 1700s and was the first truly modern painter. He was a celebrated court painter who painted Royalty, painted his nightmare visions and the horrors of war.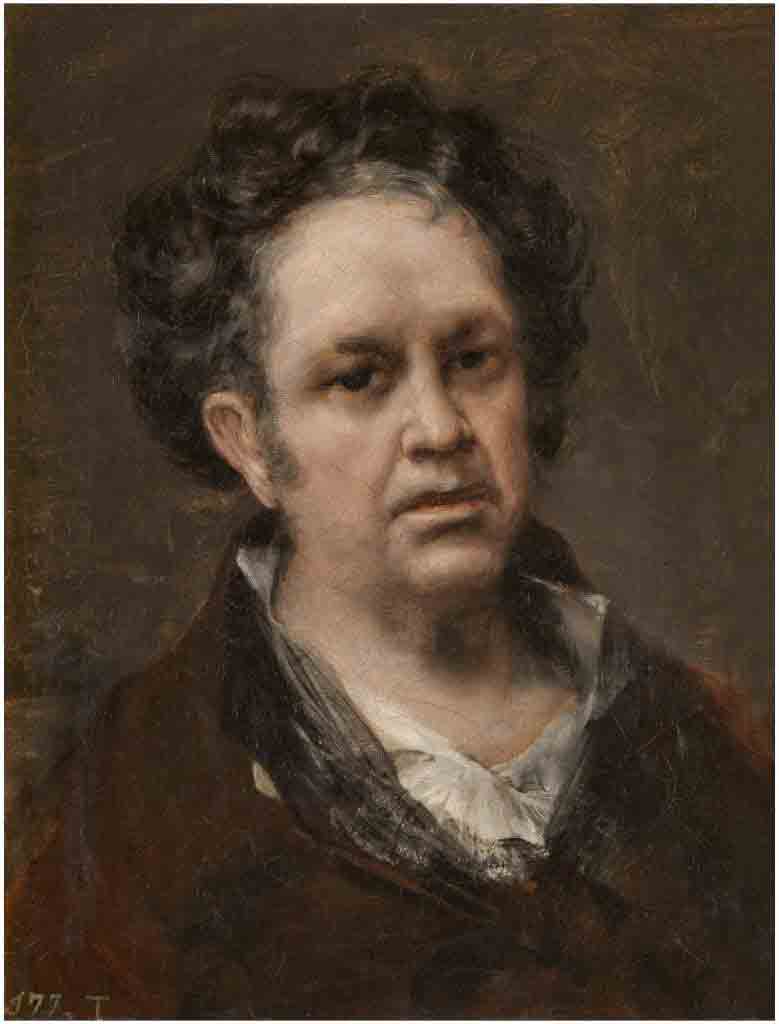 A Brief Biography
Francisco Goya was born March 30th 1746 in a village called Fuendetodos. His Family moved to Zaragoza in the year of 1749. He attended the Piuos Free school, that was set up to help poor families. In 1760 at aged 14 he became an artist apprentice to José Lúzan y Martinez
In 1763 and 1766 he submitted works to the Spanish Royal Academy in Madrid but was not accepted to the school. In 1770 went to Italy and was able to study the old master painters. In 1771 he won second prize in a painting competition organized by the City of Parma. In 1773 aged 27 was married Josefa Bayeu who was the brother of a rising star at the royal court he had 8 children but only one lived into childhood. In 1775 Goya moved to Madrid. In 1780 he was elected to the Spanish Royal Academy. In In 1789 he was appointed a royal painter to Charles? the IV of Spain. In 1792 Goya contracted an unidentified illness, this made him temporarily partially paralysed and partially blind. It also left him permanently deaf. 1808 Napoleon's forces invade Spain and remained there until 1813. He died in 1828.
The Family of the Infante Don Luis 1783-1784
This is a portrait of Charles III's brother, Luis of Spain, the portrait features him along with his wife María Teresa de Vallebriga and their children. Also featured are some maids and Goya has included himself in the painting also.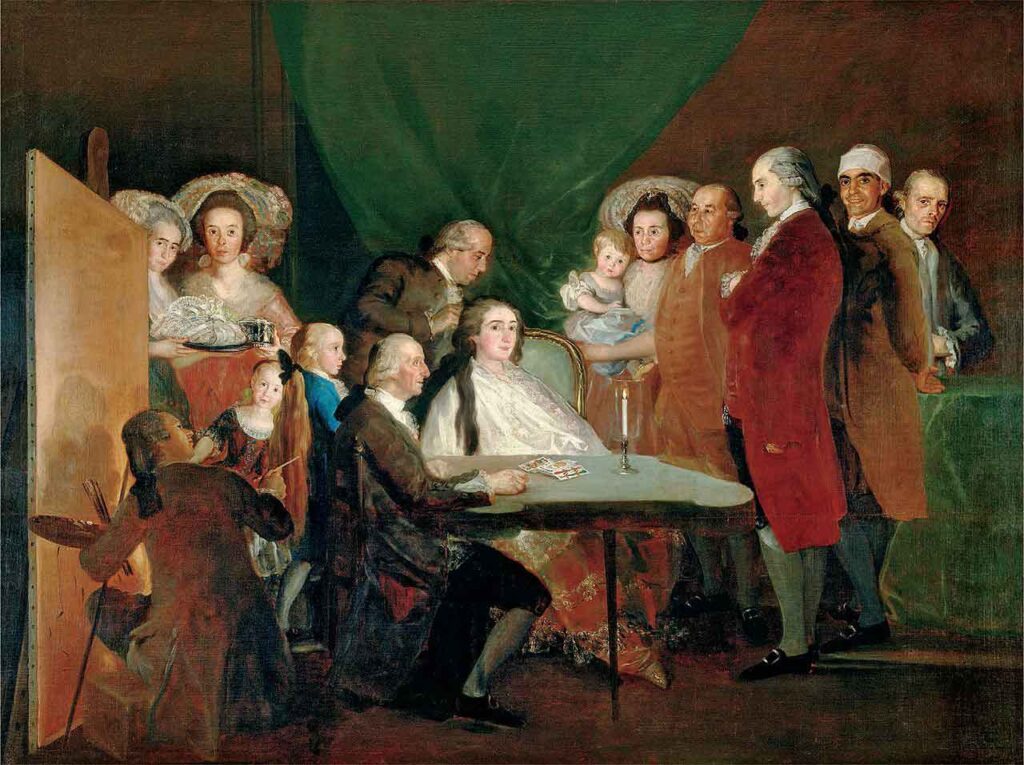 La maja desnuda (The nude maja),c. 1797–1800
In this picture a woman lies stretched out and confident in her body. She is looking out directly at the viewer. It is believed to be a portrait of the friend and model to Goya The Duchess of Alba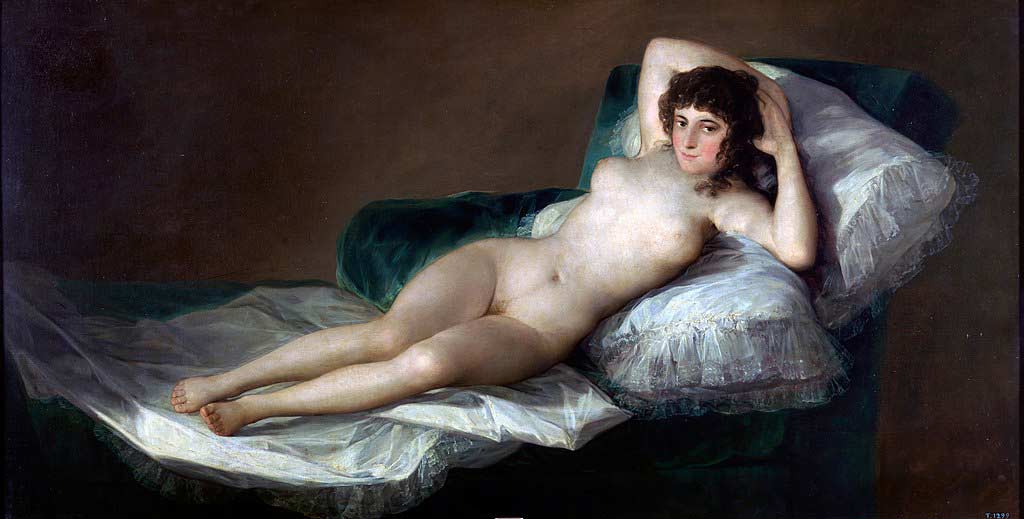 La maja vestida (The clothed maja), c 1803
In this same pose the woman is reclining and wearing figure hugging Turkish style clothes.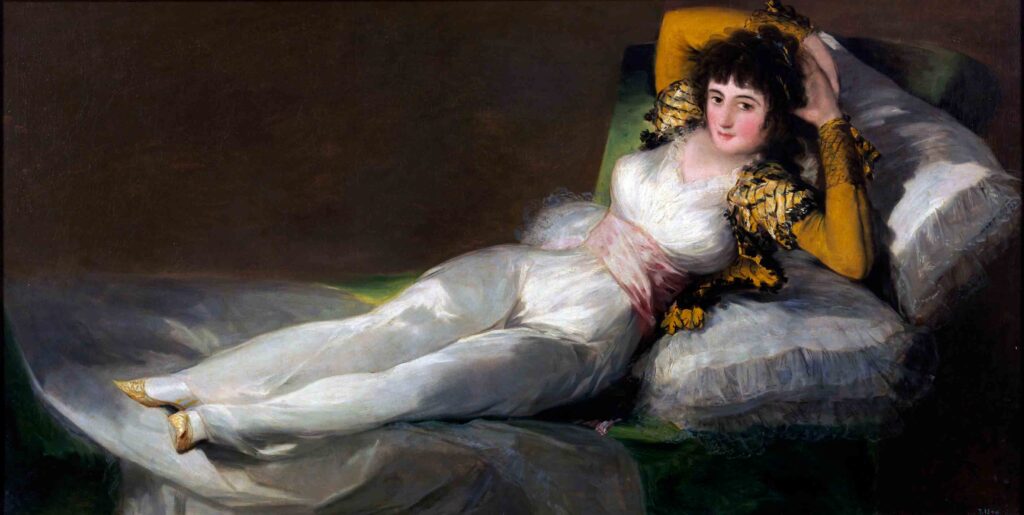 Advent of War
In 1808 Napoleon used the excuse of boosting his troops in Portugal to steal the Spanish monarchy, leaving his brother Joseph in charge. Attempts to evict members of the Spanish royal family from Madrid sparked a nationwide uprising. The popular rebellion was defeated by armies led by Maréchal Joachim Murat during the second and third of May 1808.
In 1814 Goya produced 2 paintings depicting the cruelty and violence of the French occupation of Spain. The first shows a riot and is called the 2nd of may. The second painting is called the 3rd of may; it shows the consequences the rioters faced.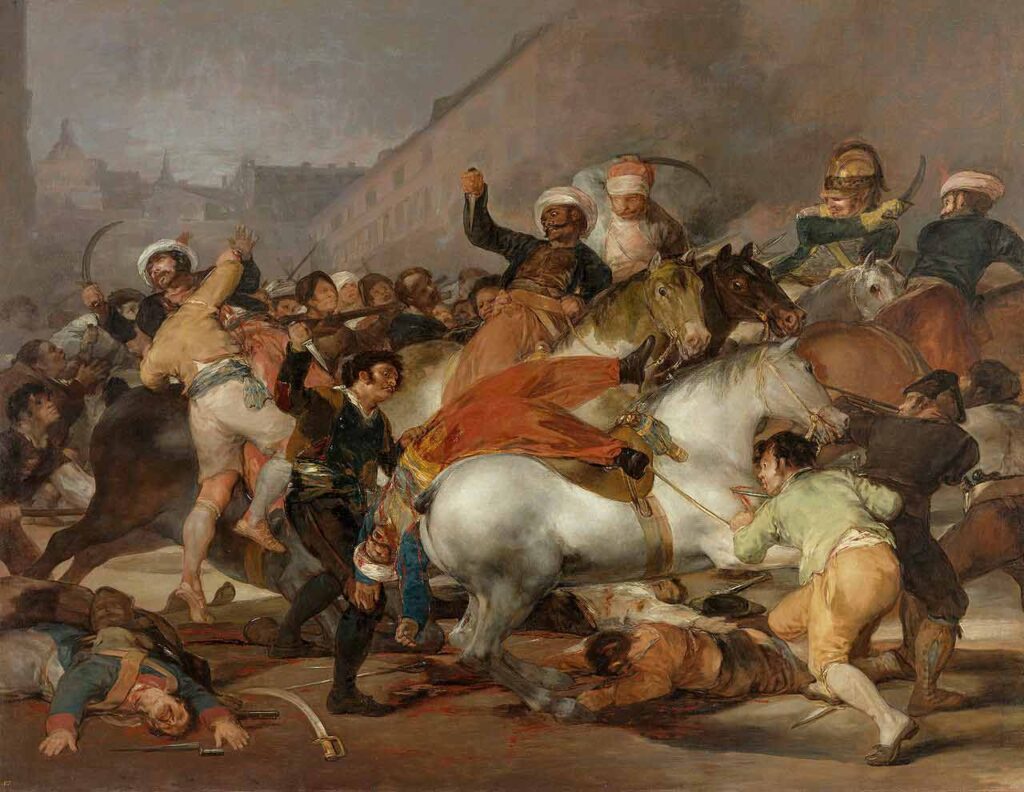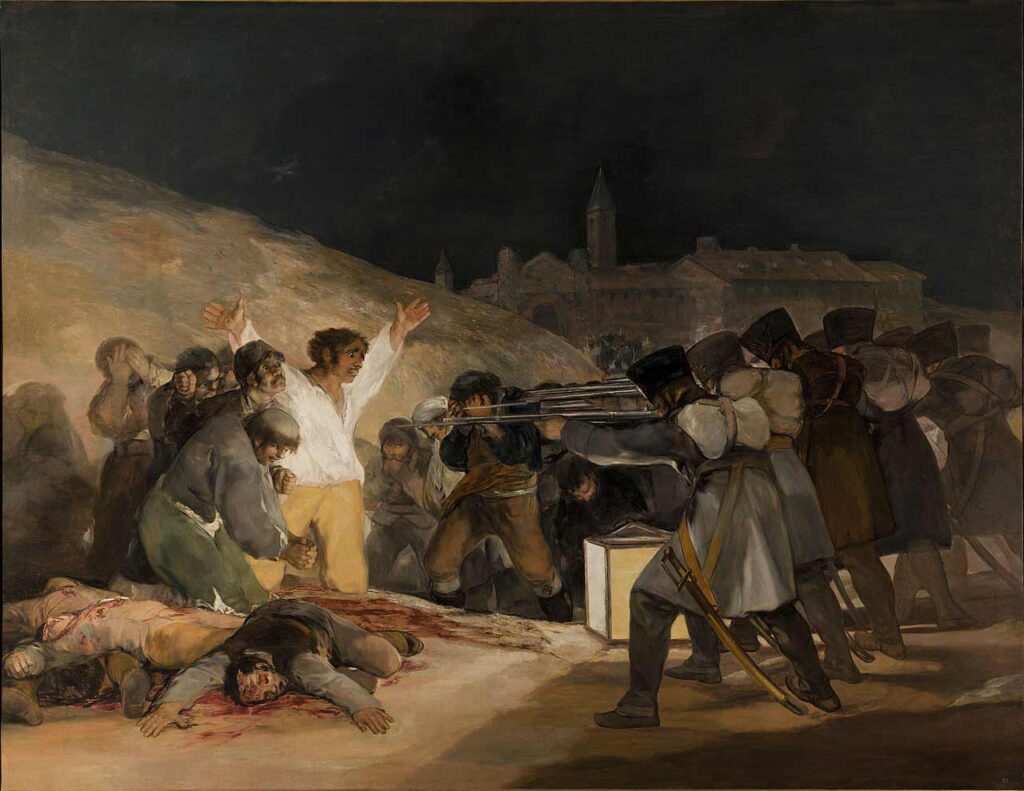 The Disasters of War ( Los desastres de la guerra) 1810 to 1820
The Disasters of war are a series of 82 prints made between 1810 and 1820. They are Etchings showing many horrific scenes of the peninsula war, when Napoleon's French Army occupied Spain. They were actually printed 35 years later plates, Goya never lived to see them printed.
Que Valor (What Courage)
The French were attacking the city of Zaragoza. As many Spanish lay dead or wounded. A woman known as Augustina of Aragon, took a torch from a fallen Spaniard and lit a cannon that was loaded, ready to be fired. So shocked by the unexpected site of a woman firing a cannon. They called off the assault. The soldiers were not prepared and expected only to be facing soldiers.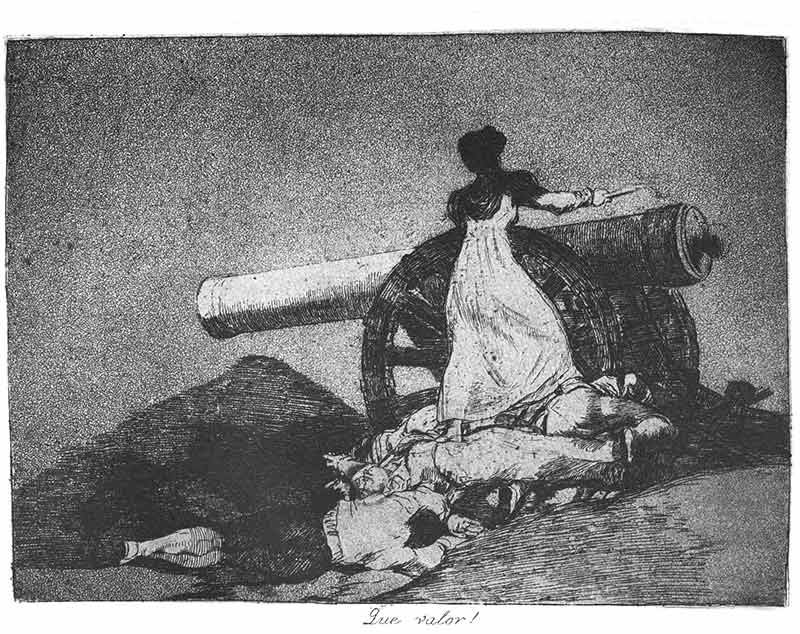 This is worse (Spanish: Esto es peor)
Based on an incident that took place in 1808. In a town called Chinchon. Two French soldiers were killed by rebels. The French retaliated by massacring some local men. The image shows the naked mutilated body of a rebel with his arms chopped off as he is impaled on the tree. A French soldier las dead at the base of the tree.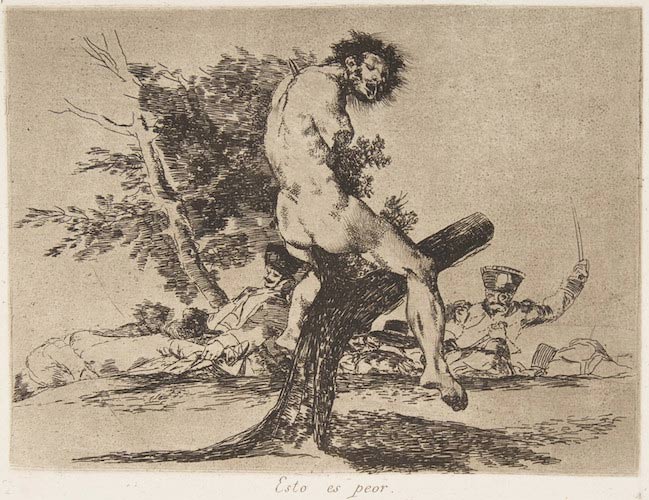 Black Paintings
In Feb. 1819 Goya bought a country house called Quinta del Sordo (House of the Deaf Man). He painted a series of what is known as his black paintings
Witches' Sabbath, 1819–1823


The witches' Sabbath is another painting from the series. Satan in goat form is in the foreground intimidating a coven of terrified witches.
Saturn Devouring His Son 1819-1823
It is a Graphic image of the god Saturn feasting on the headless corpse of his young son. The child's head and part of the left arm look have already been consumed. He grabs tightly around the waste of his son as he takes another bite from the left arm. Saturn was a Roman God based on the Greek God Cronus. Saturn hears of a prophecy that said that one of his sons would overthrow him, just as he had overthrown his father. So to stop this happening, Saturn ate his children shortly after they were born. His wife Ops, however, managed to hide Jupiter on the Island of Crete and Jupiter, in the end, overthrew his father.
Extra's
VR Episode
Marcus from the show talked about VR and experiencing being eaten by Saturn you can catch up on the episode here
Video Exclusive!
You can listen to the first Song by Modern Art is Rubbish Below!
Video tour of a Goya Exhibition
Please follow and like us: