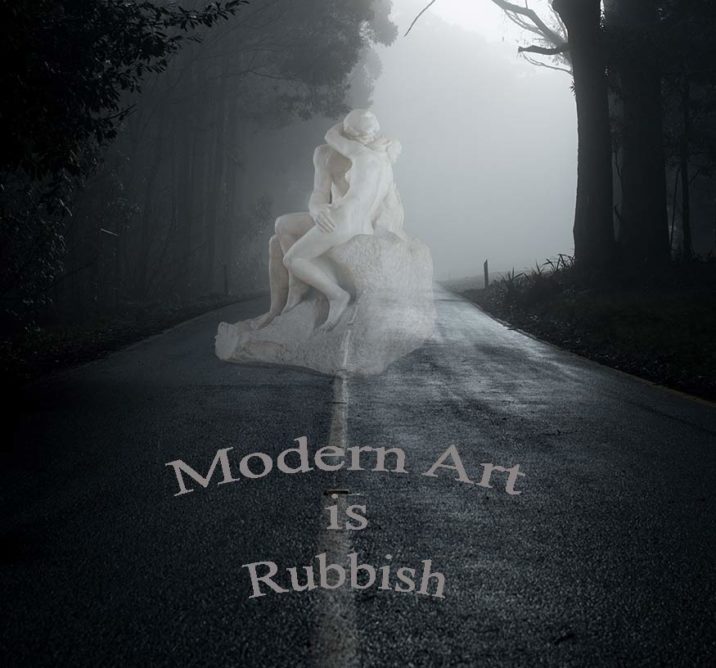 Podcast: Play in new window | Download
Subscribe: RSS
In this podcast mini, We Talk of Rodin Ripoffs, Car Boot Picasso and Spirit Sculptures
Rodin Fakes
After 18 years a French court 2 art dealers were finally sentenced for dealing in fake Rodin Sculptures.  The reason it took so long was that none of the sculptures were sold within French justification so that is why it took so long.
Gary Snell a US art dealer was sentenced to a one year suspended sentence for trying to sell counterfeit Rodin works. Snell had around 1700 fake Rodin sculptures cast in Vicenza Italy. They were put up for sale at around 40,000 euros ($45,000).  That would have worked out to be about 68million euros ($76 million)
The Parisian art dealer Robert Crouzet was given a 4 month suspended sentence for selling Snell 16 of Rodin's' moulds including ones for the  "The Thinker," "The Kiss," and "The Hand of God."They were both ordered to pay damages of 500000 euro to the Musee Rodin
The Musee Rodin is the official body representing Rodin and controls the production of its works. Rodin, when he died, gave all of the rights and the contents of his studio to the French state. But The Original Rodin Foundry sold Snell some of its Rodin Moulds Snell made his versions from these. Snell's lawyer had argued in court that they were out of copyright, they were not however marked as reproductions, some of them apparently had the Rodin signature on them.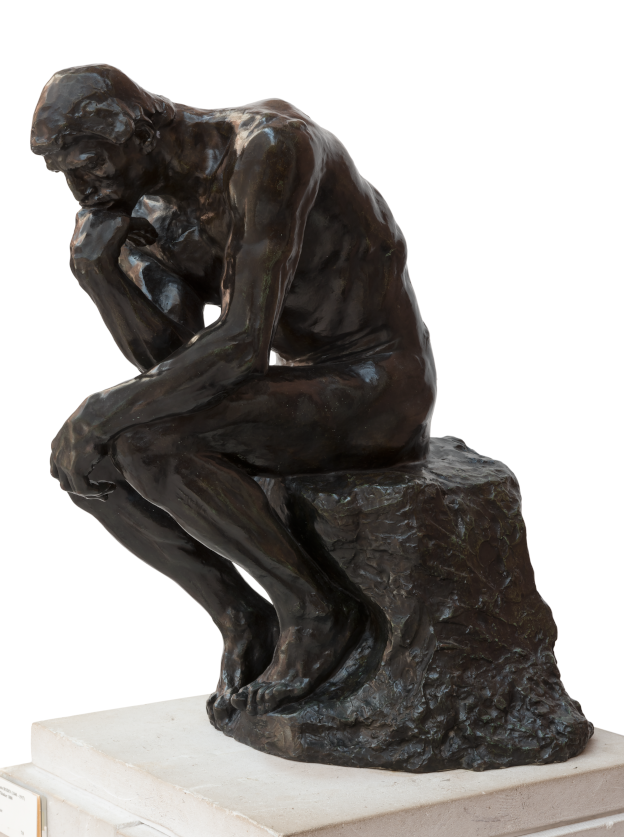 Car Boot Picasso
Phillip Stapleton from Crawley. Saw the painting in car boot sale in West Sussex. Even though he thought it was a fake he still bought it for £230 He then took it to a Brighton Auction house and was told it could be authentic. It may be an early version of the surreal 1930 painting "Seated Bather" by Pablo Picasso It could be an early version of the seated bather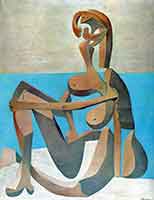 The Brighton and Hove auction room is fairly confident that it is real it has a signature on the back. There apparently is a message to Roland Penrose written on the back who lived in East Sussex and was friends with Picasso, who was known to gift his works. If the work is genuine it could be worth approximately  £750,000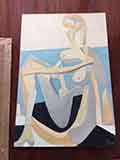 However David Henty a forger who lives in Brighton was reported as saying in the Telegraph newspaper that "it looks very familiar" suggesting that it could be one of his fake Picassos. An auction house spokesman Rosie may "He is a liar, he isn't an honest person," said Ms May, adding: "It would be a shame for Mr Stapleton if this devalues the artwork." For a Picasso work to be accepted it must be authenticated by the Picasso estate for it to be accepted and it has no provenance as yet.
Ghost Statue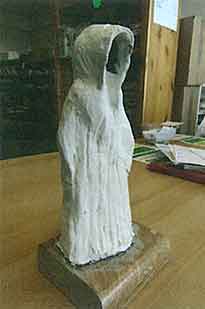 The Isle of Unst in Scotland is considering erecting a statue to a ghost. A local artist Eric Burgess-Ray has produced a hooded white model showing what the sculpture might look like, the council is currently considering the planning application. It based on a female ghost who haunts an isolated stretch of road and appears in cars driven by single men.
A local musician Steven Spence recalled his experience in the Shetland news. He was driving home on a dark night, he noticed out of the corner of his eye what he assumed was moonlight inside the van. "I thought at the time, 'there's no moon tonight'. When I looked around the White Wife was sitting in the seat next to me. She was transparent, grey and she smiled. I'll never forget that smile.
"At the time it gee'd me a braa gluff, yes!" He had to look forward for a bend in the road, but when he looked back a few seconds later, she had gone. Unst man Alan Hunter had a similar experience 5 years earlier.  There are folk tales about a woman meeting a grisly end on this isolated stretch of road.
Please follow and like us: