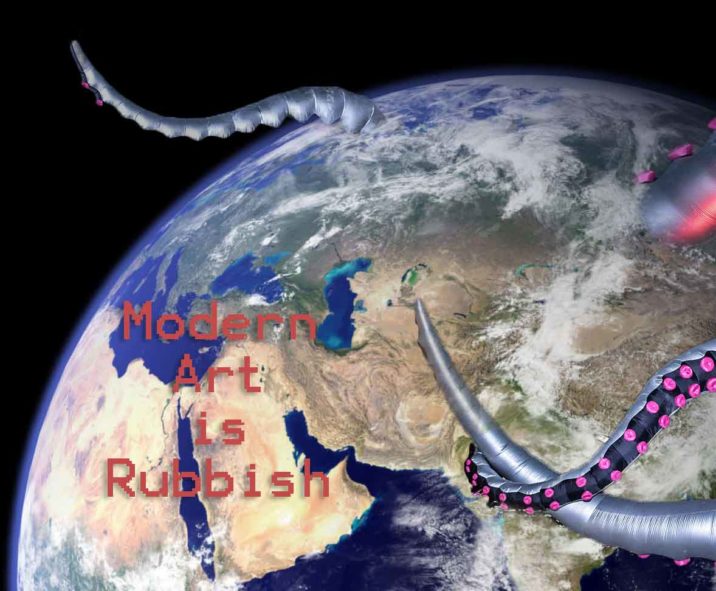 Podcast: Play in new window | Download
Subscribe: RSS
In this Episode, we have an interview with the co-creator of amazing inflatable works, Filthy Luker.
Filthy Luker is a Bristol Based Mixed Media Artist. Working in collaboration with the artist Pedro Estrellas, became known for Urban installations. Their works provide viewers with a new way to engage with the Urban Landscape,  such as giving trees personality by placing large inflatable googly eyes on them or making a building appear as if a giant octopus is trapped inside by strategically placing inflatable tentacles on them.
In the 1990s after sharing the same studio space as the British Artist Pedro Estrellas they began to collaborate and eventually formed the company Designs in the air
Inflatable tentacles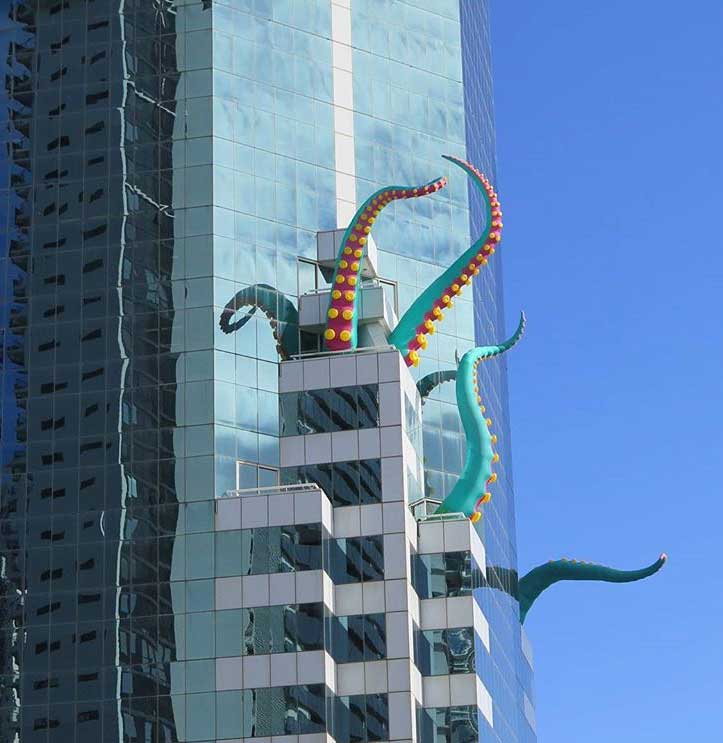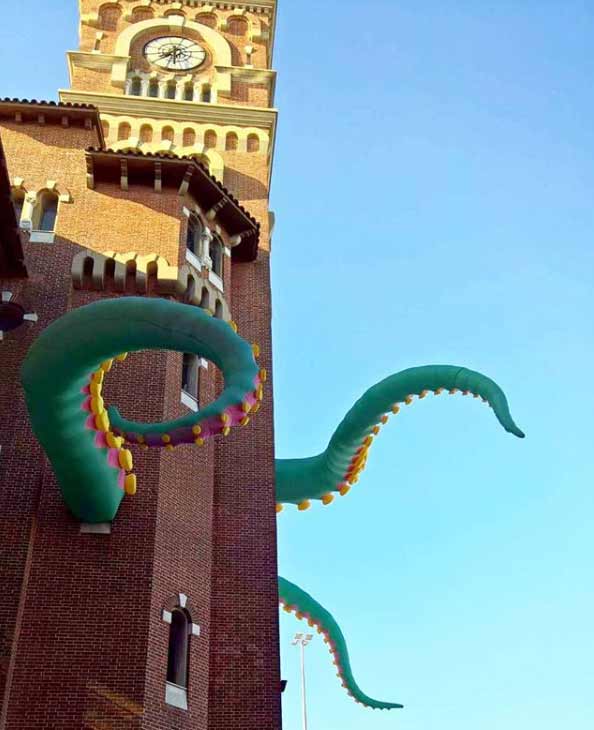 Inflatable Eyes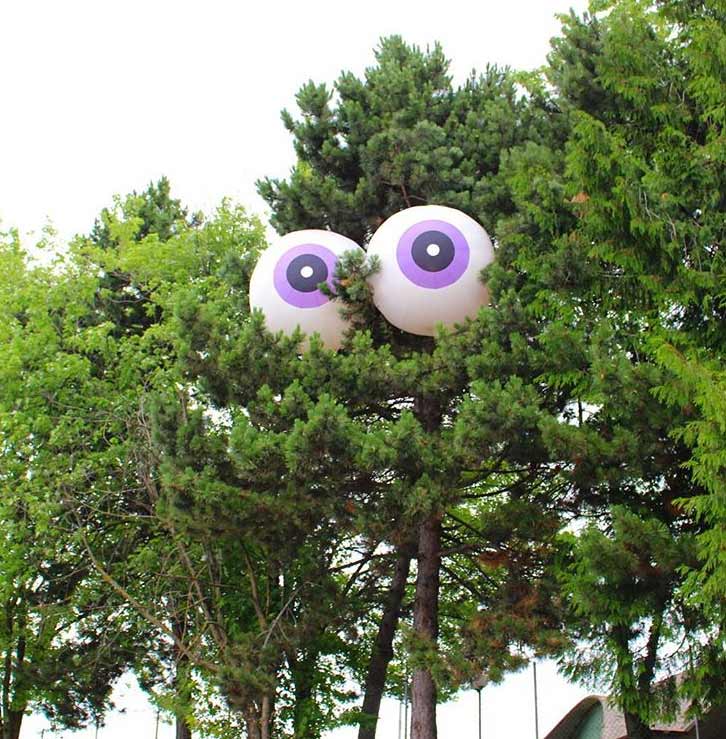 Fish installation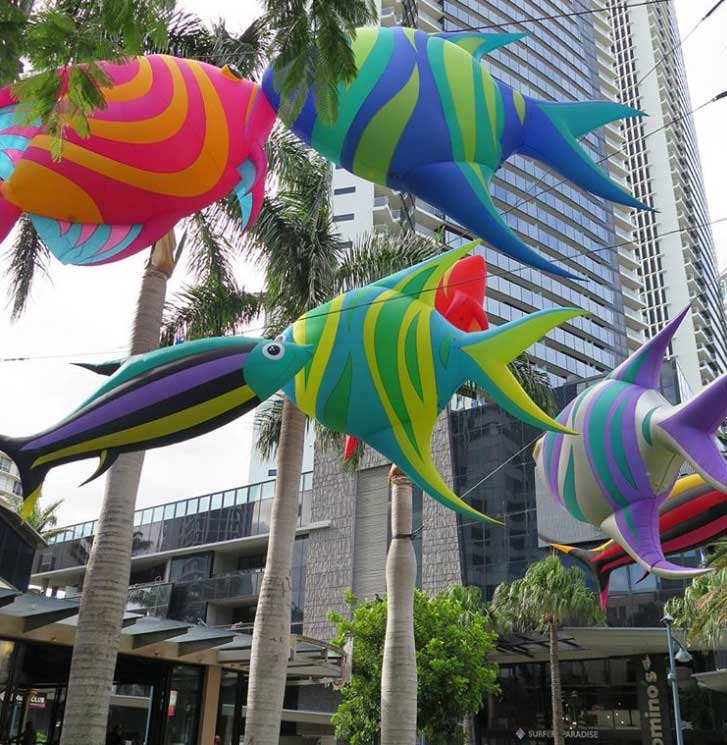 If you want to find out more about Filthy Luker and Designs in the Air the links are below…
The Website for Designs in the Air
Space Invaders Art Attack
Amazing Cover artwork contrasted with computer graphics.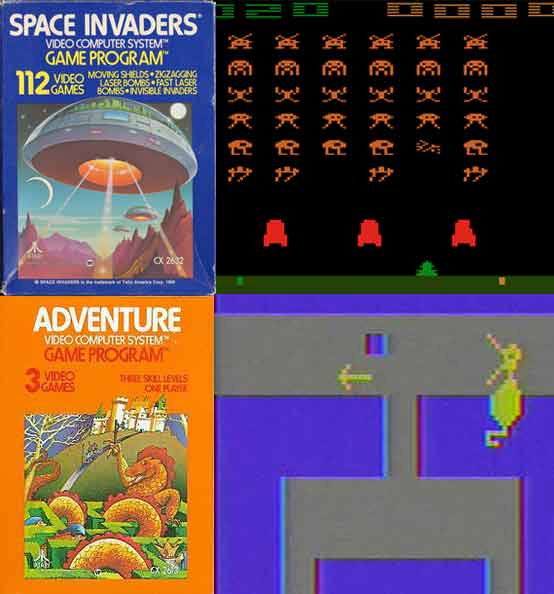 As part of a 2012 Red Stripe art project Filthy Luker in conjunction with the digital programmer Junior Hacksaw they created a 17m high Space Invaders Machine. It was on the side of Manchester's Town Hall. A large interactive artwork, and was made from traffic cones and plastic portable safety barriers. It was lit up a night and the public could make it shoot the aliens.
You can see the installation of the space invader work in this video below
Musii (Multi Interactive inflatable)
The website for the Musii
Video showing the Musii interactive
Musii
Musii is an interactive music system designed for developmental play and multi-sensory therapy. It is a white inflatable with three cones. Colours and sounds change depending on how the user interacts with it.
You can see it in use in the video below…
The Snake installation at Whitby Abby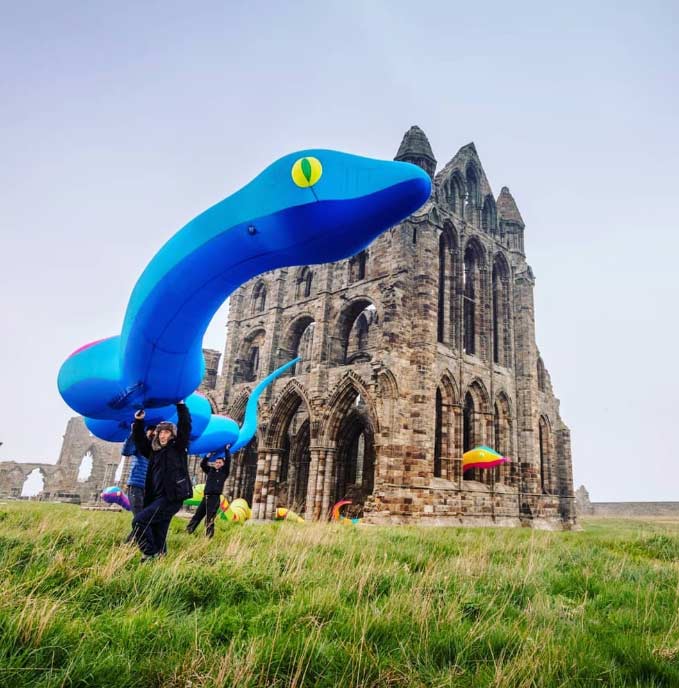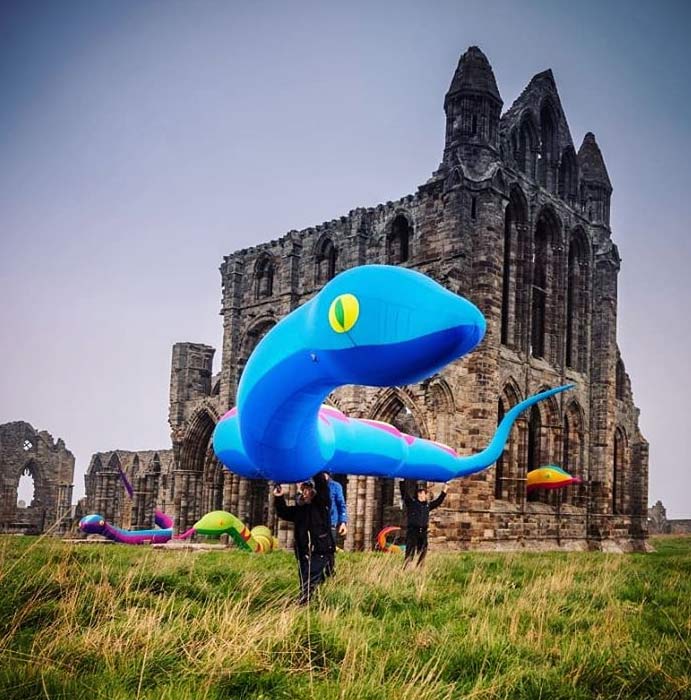 Please follow and like us: