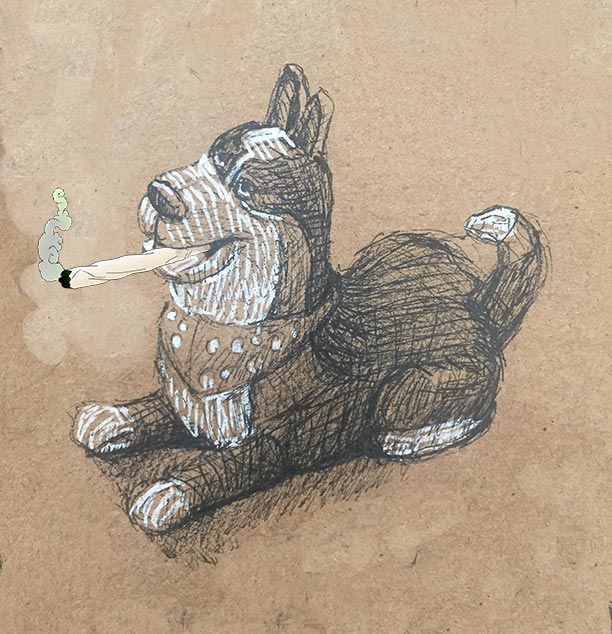 Podcast: Play in new window | Download
Subscribe: Apple Podcasts | RSS
In this podcast we are talking about Ganja Art Dogs, A Picasso Lottery and 50 cent inspired artwork
Picasso Lottery
In Italy a woman has won a painting by Picasso in a raffle. The painting is called Nature Mort and is valued at a million euros the ticket was given as a gift to the winner. The raffle is was to raise money for a charity providing water for villagers in Madagascar and Cameroon. The raffle raised about 5.1m euros tickets were 100 euros. The painting is a still life of a glass of absinthe and a newspaper on the table. The painting has flat planes and the canvas is rectangular in shape.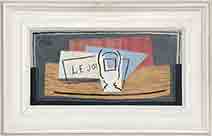 Picasso Big Auction
Les Femmes des d 'Alger (Version 0) was painted by Picasso in 1955 and sold for 179.4 million dollars in 2015. From 1954 to 1955 Picasso painted 15 works called Les Femmes d 'Alger (Women of Algiers) they were labelled A to O. They were inspired by a painting called "Women of Algiers in their Apartment" which was painted in 1834 by Eugene Delacroix. The painting shows Algerian concubines smoking opium and hashish in there harem. This series was in part a tribute to his rival and friend Matisse who was inspired by Delacroix, he died a few weeks before Picasso started his series. You can see more about the Auction on the Christies site.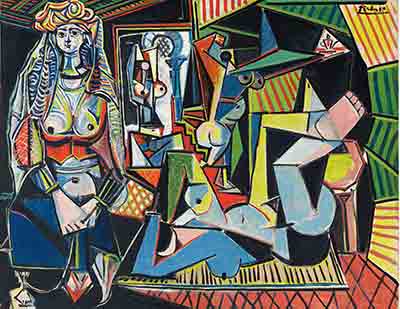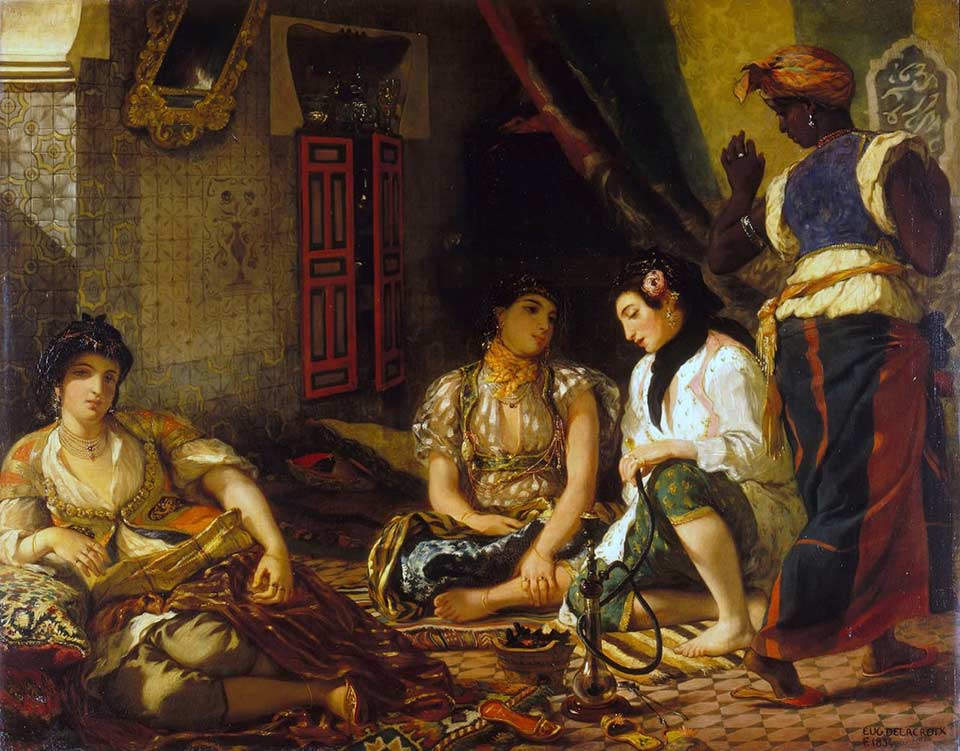 Ganja Art Dogs
In a novel way to get round Marijuana rules. A Gallery in Washington is getting their Alaskan Klee Kai dog to create original art. When a customer purchases a K9 Artwork they gift Marijuana as a token of their appreciation with every original work. You can see more pictures and details on the story on this Artnet Article.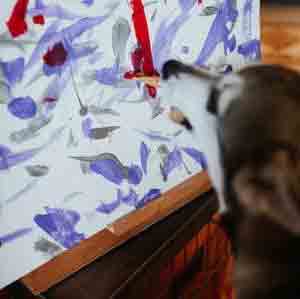 50 incensed!
50 cent has been getting upset about art recently. Lushsux is an artist who lives and works in Melbourne. He has been painting large portraits outdoors showing 50 cent as other famous celebrities and politicians like Donald Trump and Oprah Winfrey. 50 Cent apparently did not appreciate these tributes and posted on his social media. 'Man look at this s**t, TF is wrong with this guy he won't stop."
The rapper seemed even more enraged when he saw the picture of him as Taylor Swift (Swifty Cent) 'Swifty cent, I'd like to hit this MF right in the back of his head while he doing this s**t.'. Unfortunately although not a serious instruction. it appears someone may have got ideas. 3 weeks later after the statement was made, the graffiti artist was hit in the back of the head, putting him in hospital
50 cent was upset to hear about the attack as he posted a get well message. The artist does not blame him for the attack though.

You can see Lushsux Instagram here
Please follow and like us: