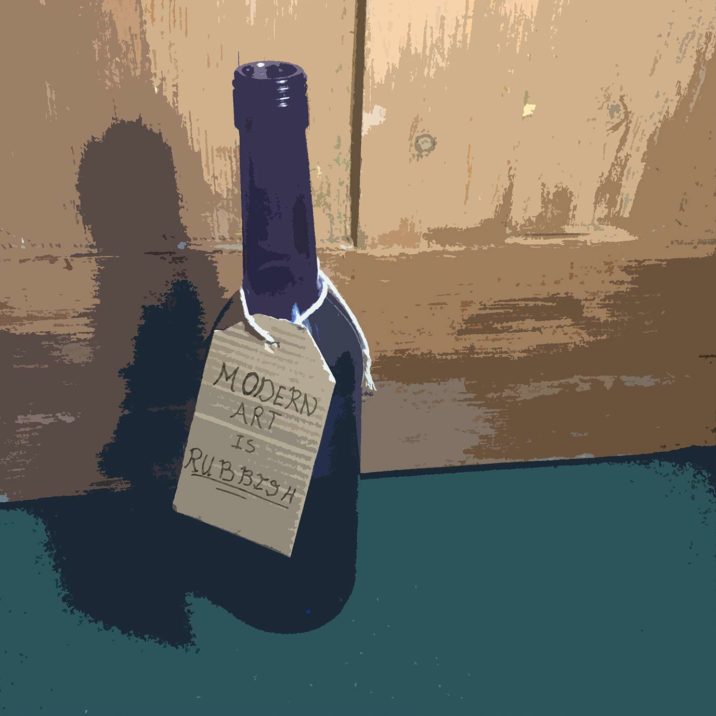 Podcast: Play in new window | Download
Subscribe: Apple Podcasts | RSS
In this episode we go down the Rabbit Hole of art news. Talking about Alice in Wonderland and a man who spends his days sitting in an art gallery!
Sitting Around Art
A work that started in 2011 is still continuing today. The Belgian artist Wim Delvoye had his artwork tattooed onto the back of a guy named Tim. It has a religious flavour and features the virgin Mary and Mexican style decorated skull. Completed in 2008 it was sold for 150,000 euros of which Tim took a third. When Tim dies the worked will be removed from his body and stretched on a canvas. But for now as part of the contract he is required to sit in Galleries at least 3 times a year. Tim has sat in galleries around the world. The piece of performance art is called Tim Alone and is currently on at the Museum of Old and New Art in Tasmania, Australia. Despite the gallery being closed Tim is still sitting in the gallery. You can listen to an interview with Tim here
Hail Marina Abromvich
Apparently one of our favourites Marina Abrovmitch has been accused of devil worship many people on the internet have accused of Satanism. Basically it was announced by Christies early on this year that in Collaboration with Microsoft. The work involving her work this life, would be experienced on mixed reality headsets. Microsoft released the video on YouTube. It caused apparently a lot of stir getting over 24000 thumbs down.
Alice Blow Up!
New York Police have prevented an attempt to blow up and Alice in wonderland statue. Located in central park in New York. Which is a large Bronze statue that shows Alice sitting atop of a mushroom along with the Cheshire cat. On either side of her is the Mad Hatter and the White Rabbit checking his pocket watch. It was built by the American sculptor Jose de creft 1959. 30 year old Kevin Fallon was arrested mid april allegedly he sent a text to his friends and family stating he wanted to blow up the statue. allegedly he threatened his father an ex-girlfriend and his father — sending photos of a pipe bomb and ammunition along with the threat advising them "look both ways before the cross the street."also wanted to blow up a loved one with a wrist watched attached to an explosive device.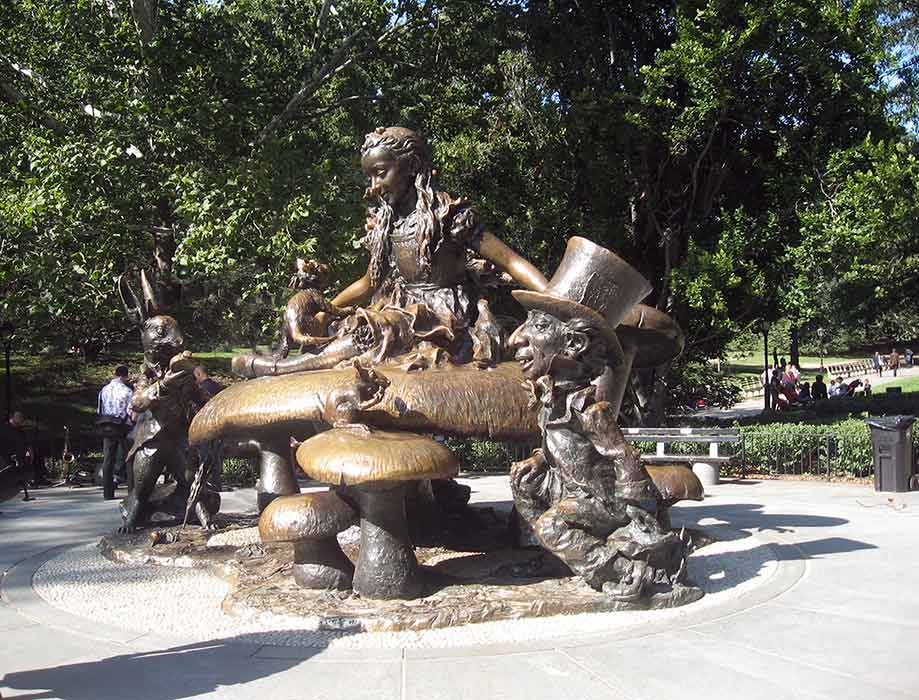 Alice Illustrations.
In the podcast we also talked about some of the Illustrations for Alice in Wonderland.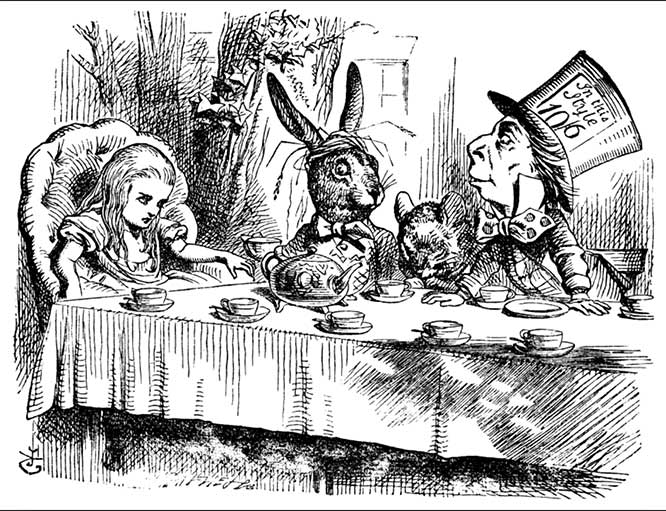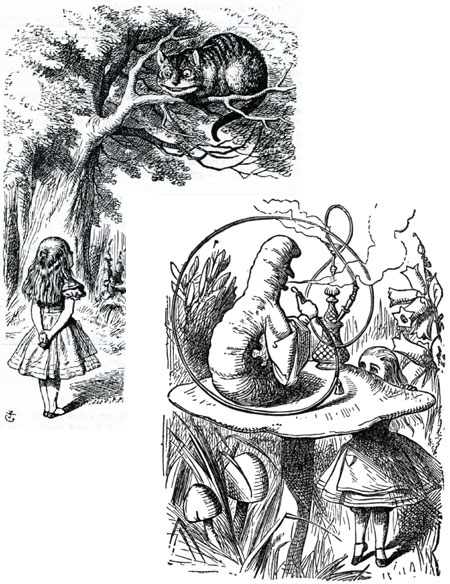 Please follow and like us: