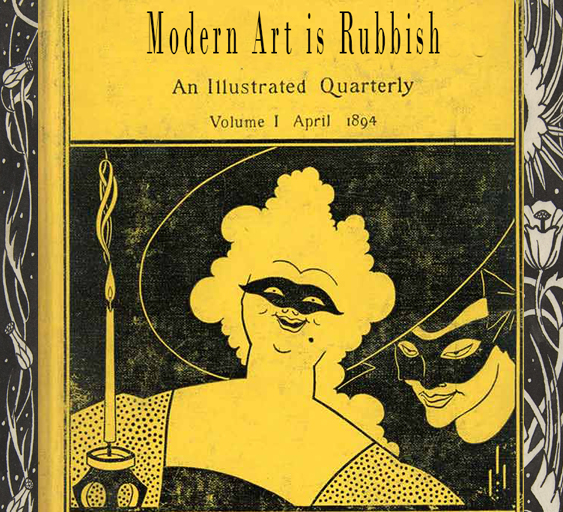 Podcast: Play in new window | Download
Subscribe: Apple Podcasts | RSS
In this podcast we look at the life of the Victorian Dandy Artist Aubrey Beardsley (1872 – 1898) . Controversial , insanely talented and dead at 25.

Siegfried illustration, act II 1893

Drawn in 1898 This is an incredibly confident and masterful work when he created when he was just 19… This illustration was based on a scene in the Wagner Opera Sigfried. The image is beautifully intricate with great contrasting blocks of black and and spaces of white. The lines are fine in the foreground and in the background this was a style that was very original. This is a great example of his earlier work that was full of detail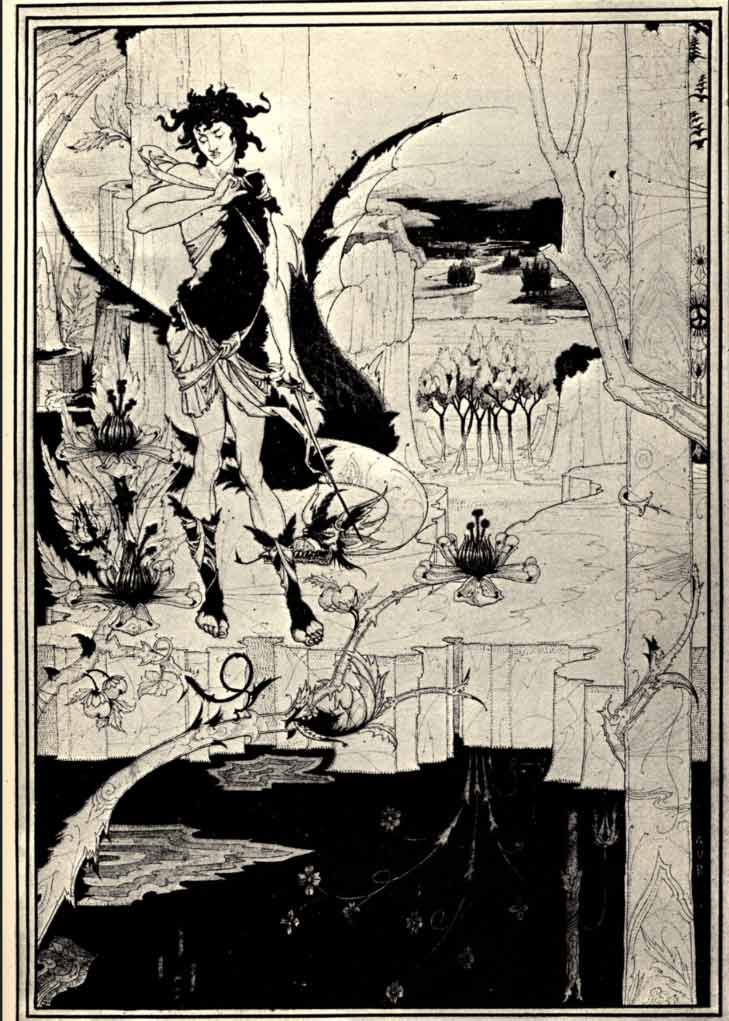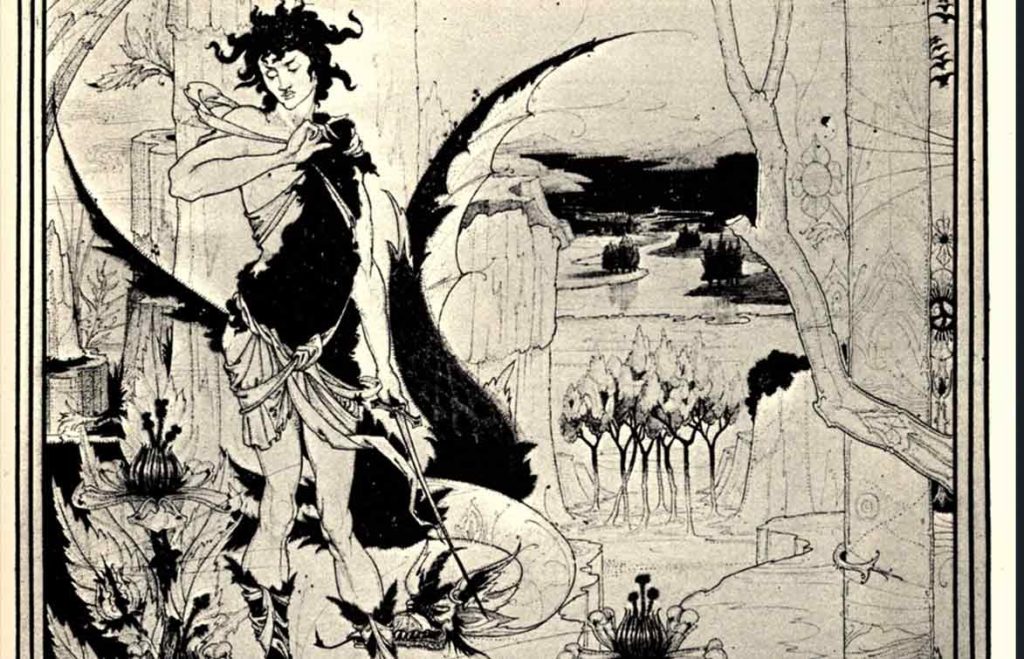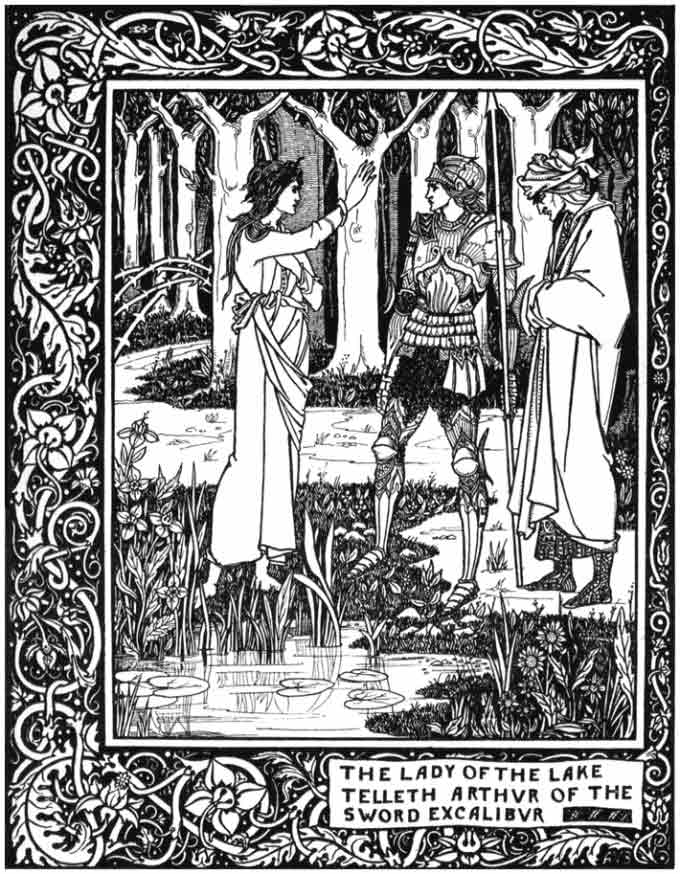 Salome
In 1893 Beardsley got the commission to illustrate the Oscar Wilde one act Play Salome. His work is not a Literal translation of the text but was inspired by it.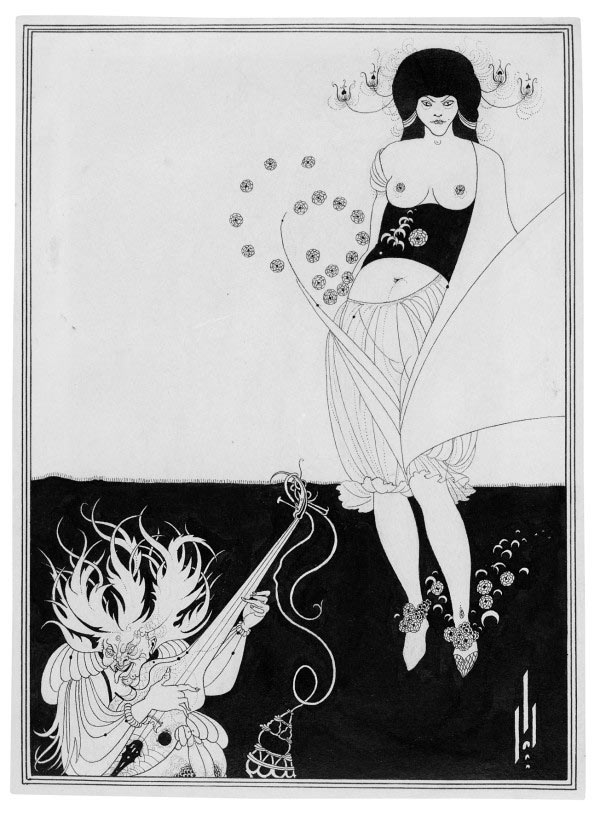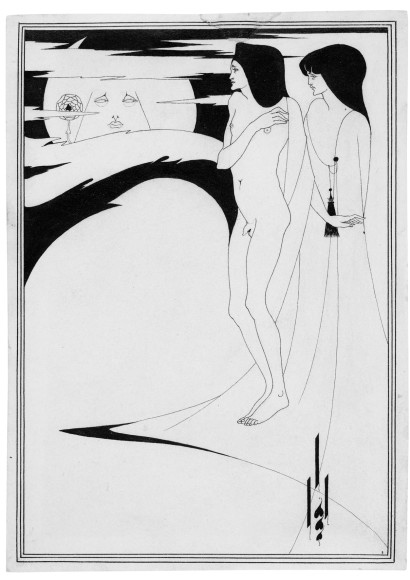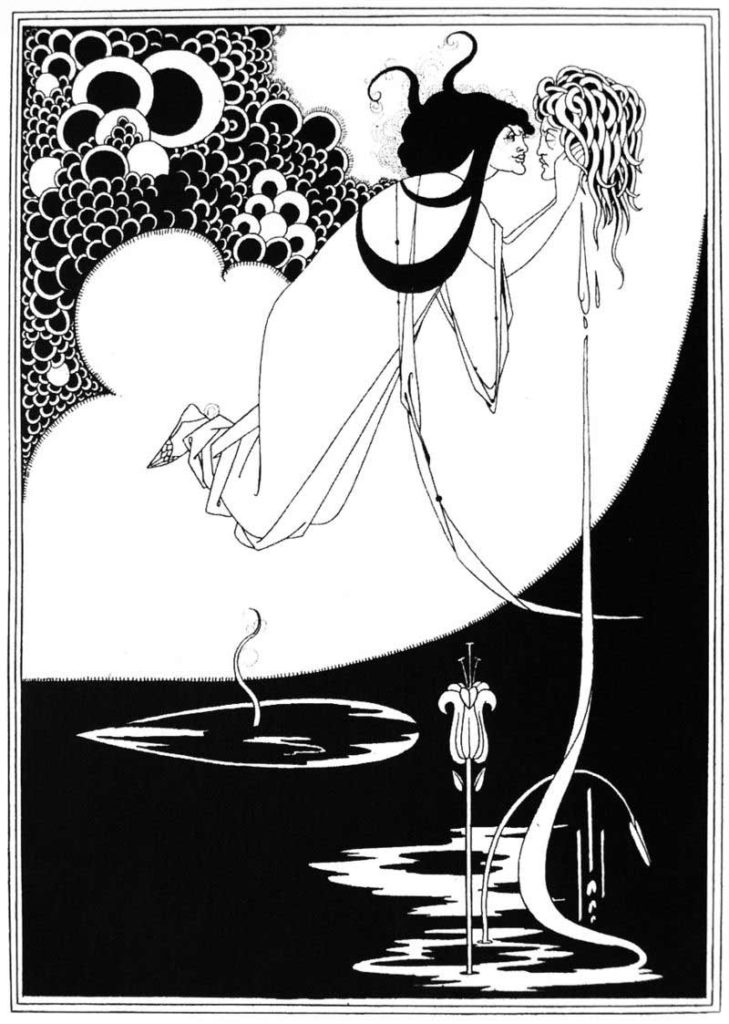 Yellow Book
His fame and celebrity now firmly established. He suggested to his publisher that he would like to create a quarterly publication showing contemporary art and literature, featuring some of the leading writers and artists of the time. The art would not illustrate the literature, and the literature would not reflect the art. The title he chose was the Yellow Book. This was deliberate, French books containing naughty content were sold in yellow wrappers. It was an instant hit and sold over 5000 copies of the first edition
Example of his Ornate French influenced Style
Beardsley style was constantly developing, the work below shows a more ornamental French influence that was creeping into his design work.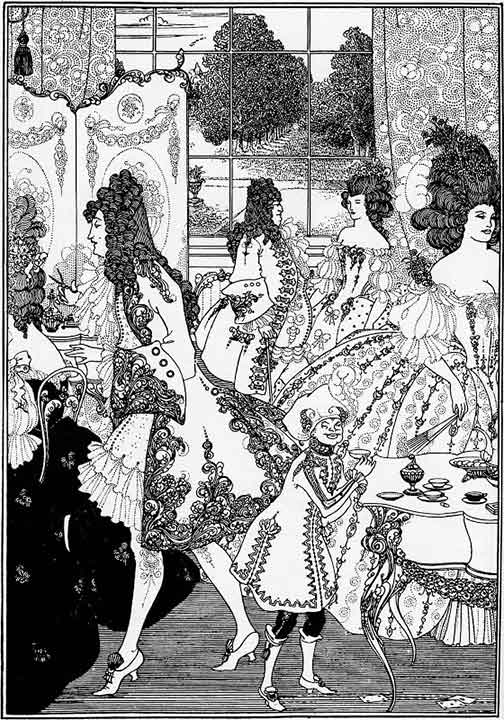 Lysistrata
Beardsley was asked to illustrate the the Bawdy Ancient Greek comedy Lysistrata. He was very influenced by the explicit erotic designs on ancient Greek Vases.
The Toliet of Lampito

Lysistrata defending the Acropolis
Extras
Music Bonus!!!!
Tom from the show has a new single Starsplitter out Now you can listen to it here!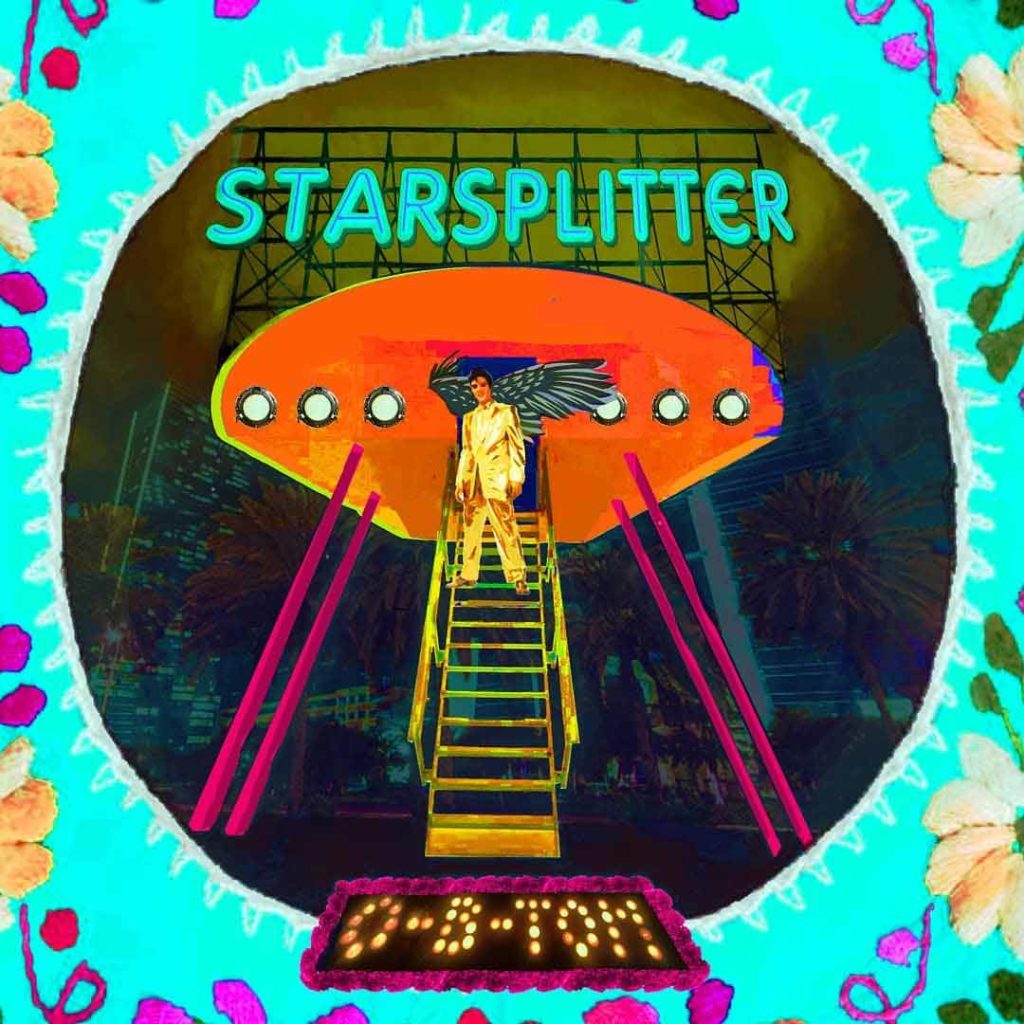 Please follow and like us: