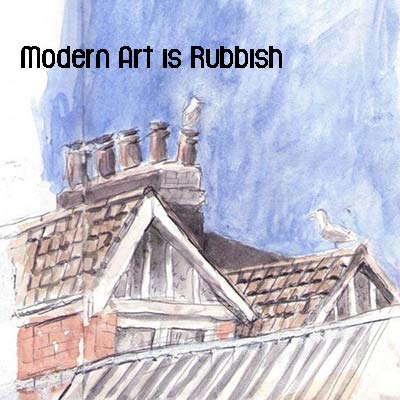 Podcast: Play in new window | Download
Subscribe: RSS
It is time for our yearly review of the Brighton Uni Degree art show. In this pod, we bring you Art theft, Heavenly Greek Mums! Sounds to sooth! Artists Avoiding conflicts! Toilet Confusion & much more to entertain & inform you!
CO-operative Space
A space built by 5 artists for their degree show. It was collectively constructed by them on the University Campus and all the items belong to them. They also held talks and events in the space, and it was a place to hang out and talk art. There hope is take the space on the road. As the piece was created collectively by the Artists, they will all receive the same mark for it.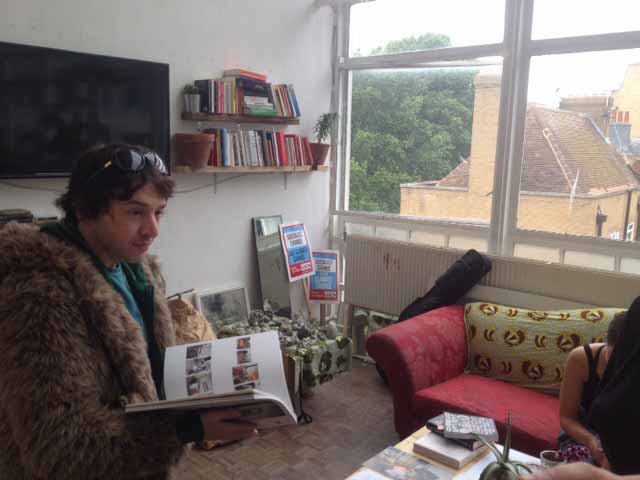 Mary McAleese
Her large canvases at first glance are very pale, almost white, extremely subtle colours below the surface undulate. The works are inspired in part by her brother's research into biology…. These are canvases to be experienced and sensed, as there is nothing for your eye to lock on to, her paintings are constantly in flux……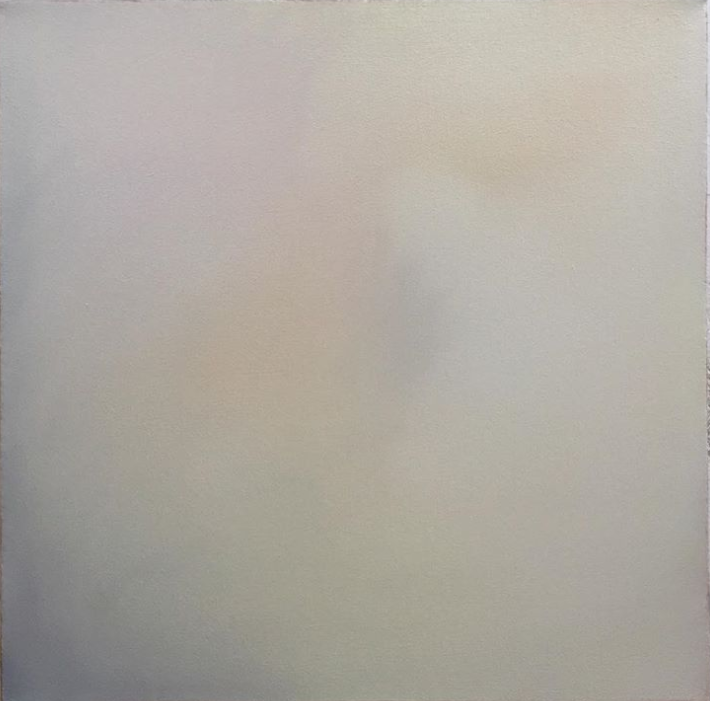 Grace Attrell
A wire framed sculpture looks to be crushing and twisting. but not just the space it occupies, also warping gravity and space-time. The artist used science and physics as her inspiration in creating this work.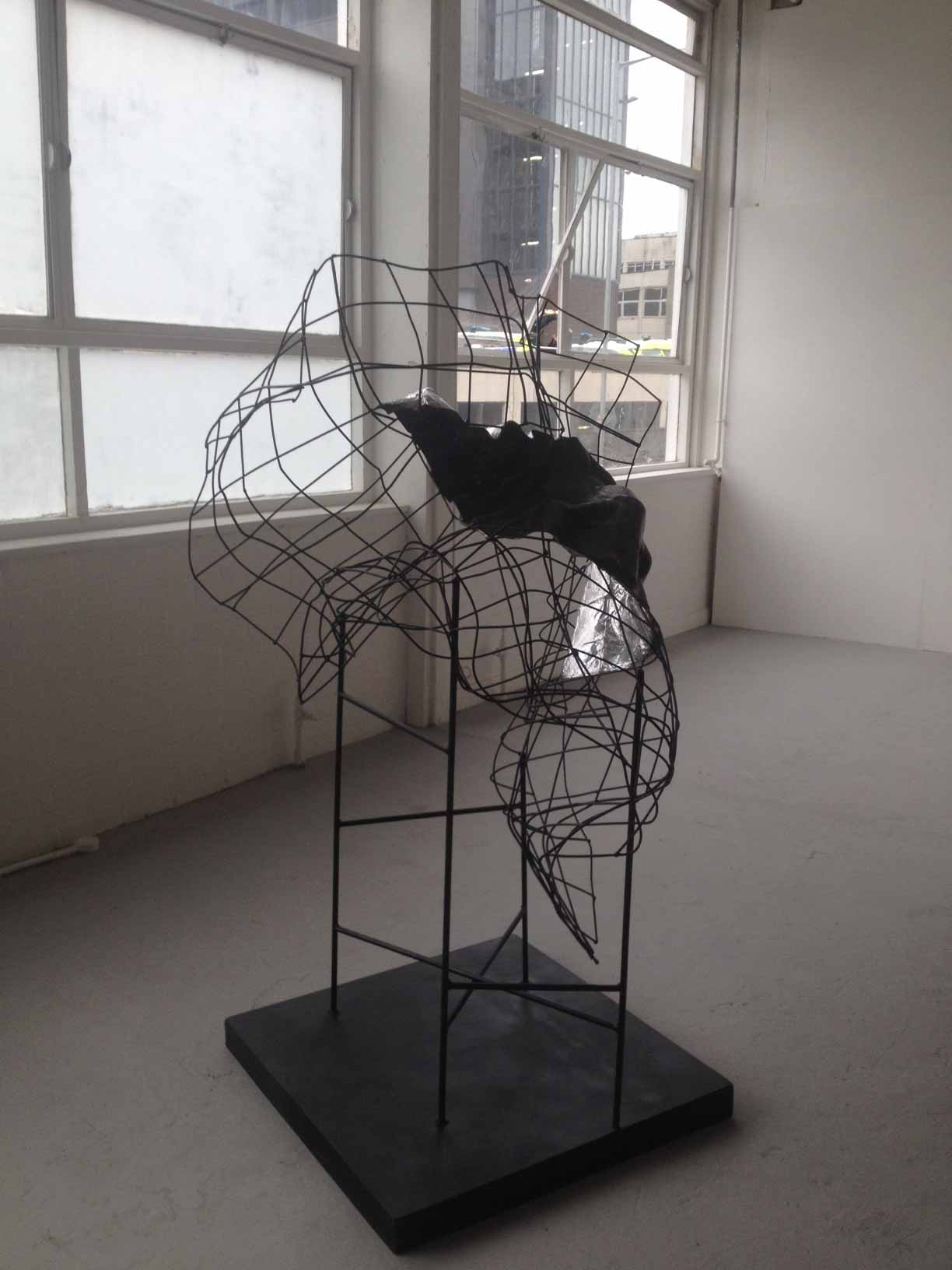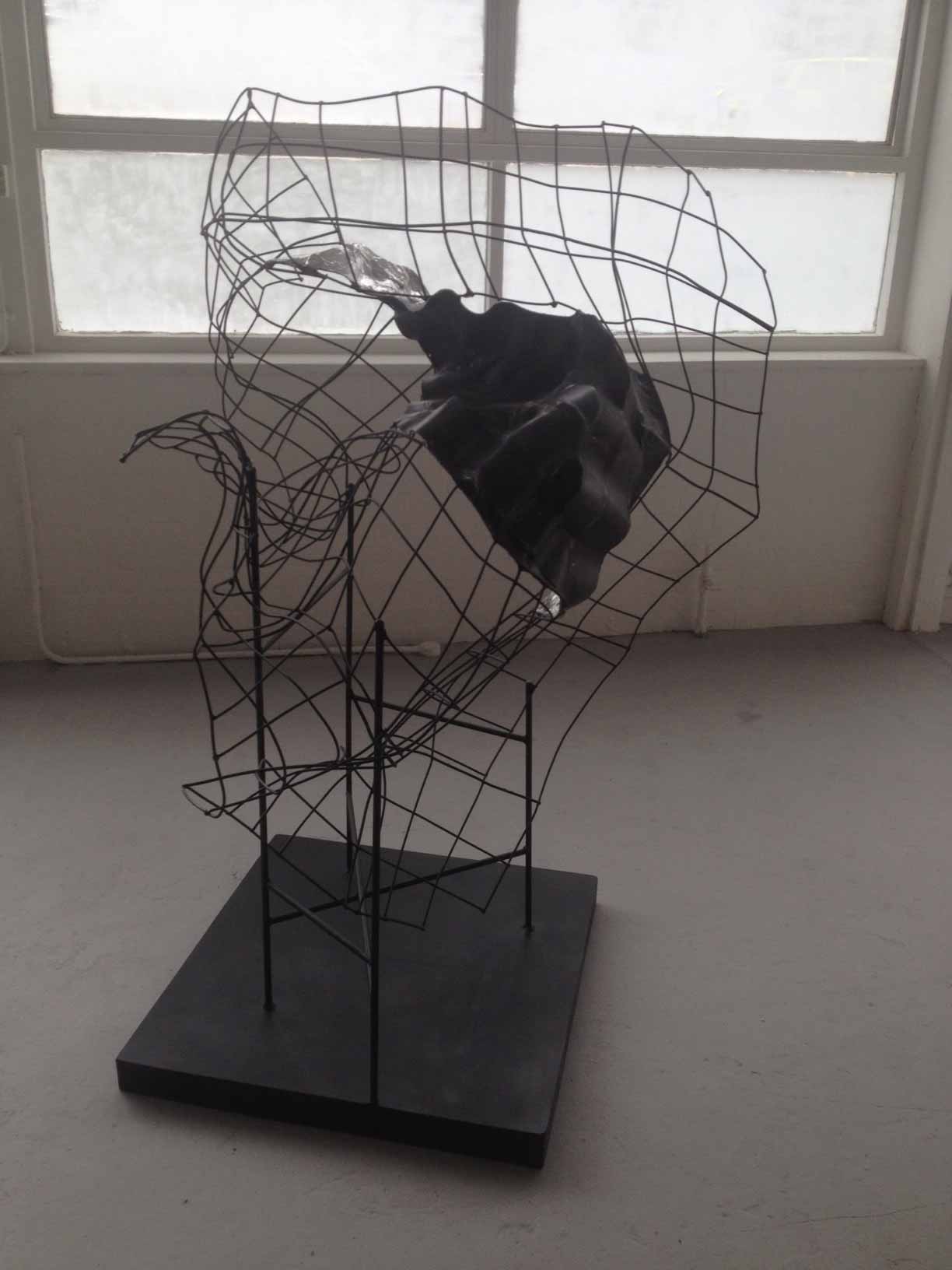 Joe Bulman
Investigate 7 sisters….
Joe Bulman's 3D work explores the hidden qualities of the City of Brighton, such as often overlooked landmarks, colours, graffiti and charity shops. This Ceramic piece was inspired by the Seven Sisters, which is a series of chalk cliffs local to the area.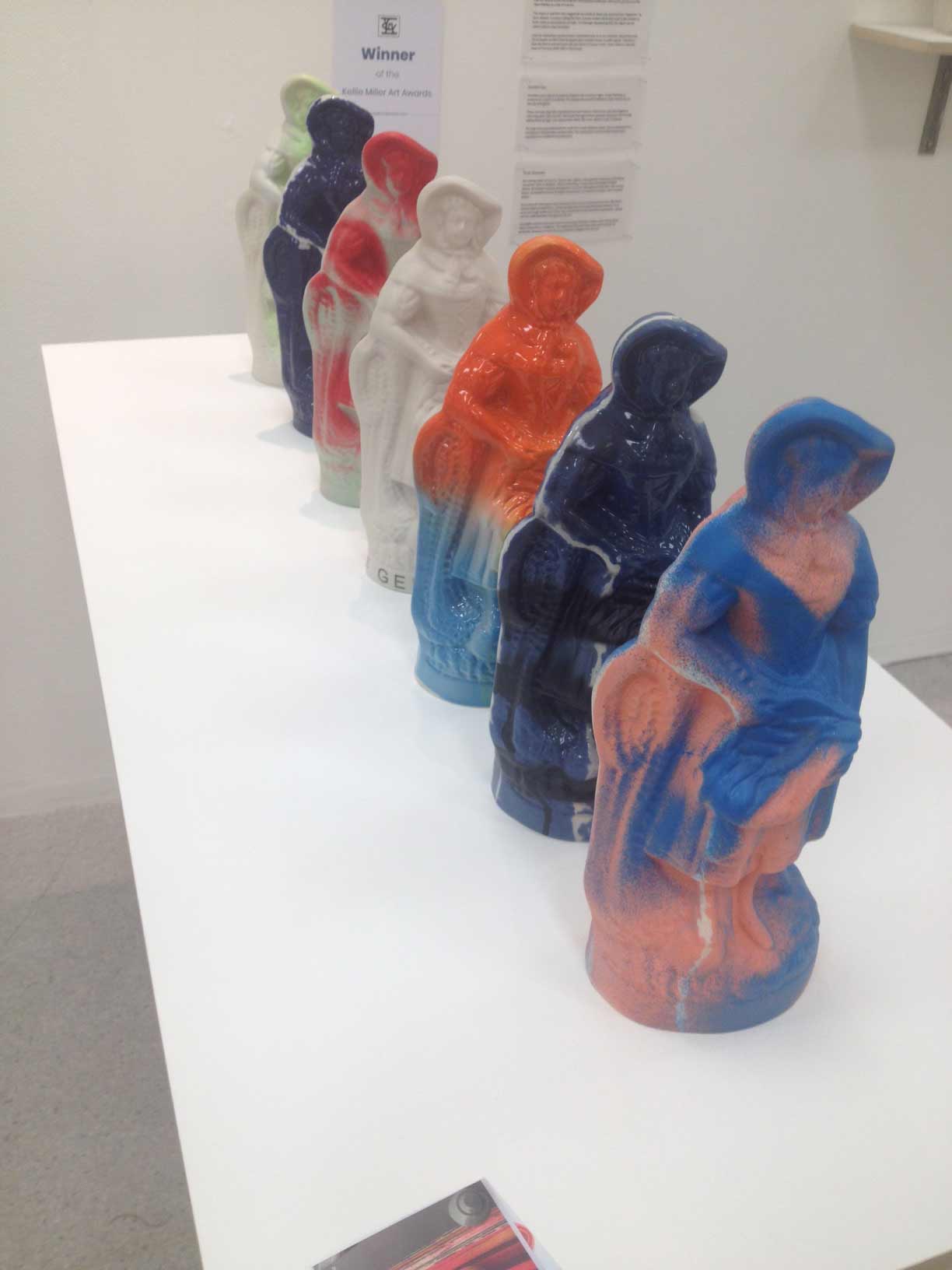 Anna Isabella Chiadet
Anna's work is an ongoing project, looking into the idea of changing run down neglected areas, such as alleyways and side streets. Her work seeks to change transform these places into areas where people can meet, engage and appreciate art. One of her pieces for this project was inspired, by the colours used in some graffiti.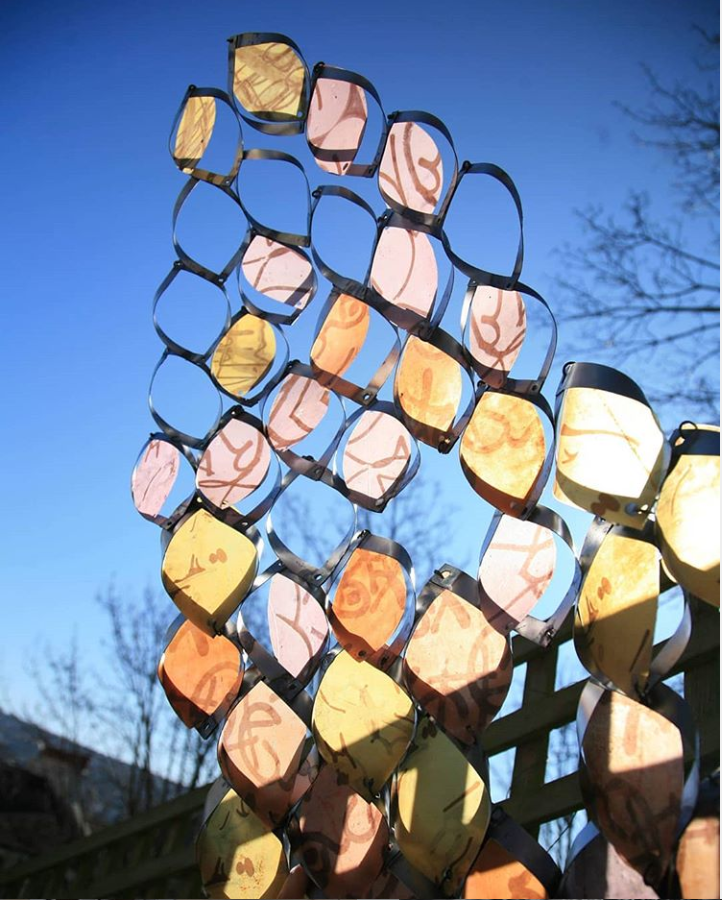 Izzy Hoffmann
Creates Jewellery pieces that relate to poems or stories that are sometimes connected to her life. Although new, the pieces seem as if they are created with a history inside them.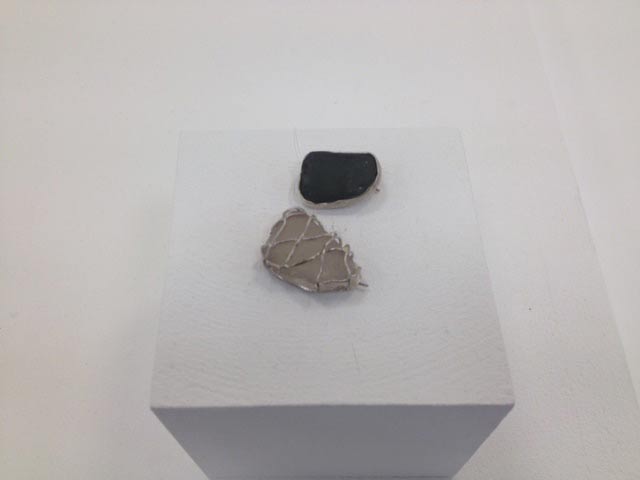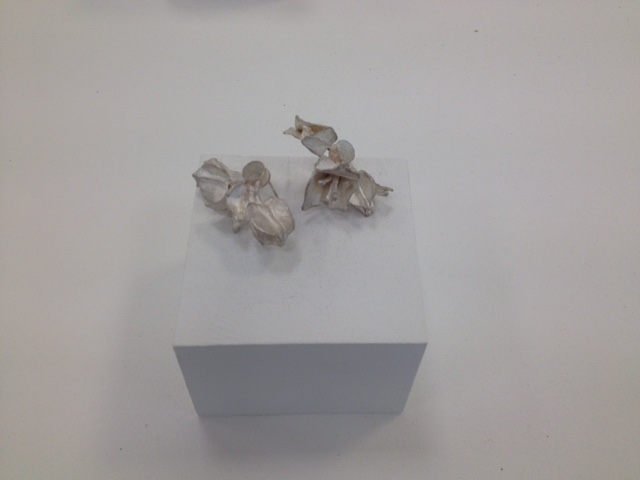 Moatzart
This piece relates to politics. The viewer puts their head and hands through a hole in a chalkboard, which visitors are invited to draw on, they subsequently become part of the artwork. It was inspired by the notion that if you just write about political events, but do not participate in them, then you become part of the problem, not the solution.
Brie Leeds
This is Sound art piece to provide therapy to the listener. You walk into a darkened room with 4 speakers in each corner, soothing music is playing. At one end of the room hangs light fabric, which onto is beamed evolving artworks, created by animating encaustic wax creations.
You can hear a piece of this work on the work on the podcast.
Al Coffey, Liz Crane, Tom Nicholson
Lost treasures
This piece is about artifacts and artworks in displayed British Museums, taken under dubious circumstances from Foreign Lands.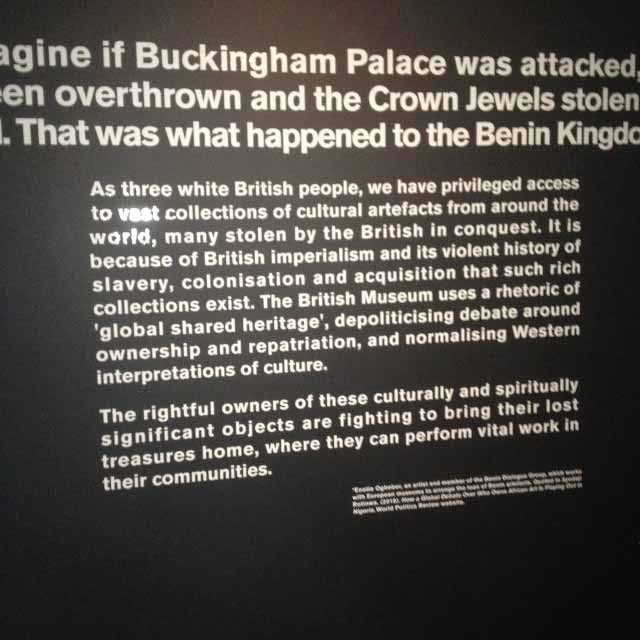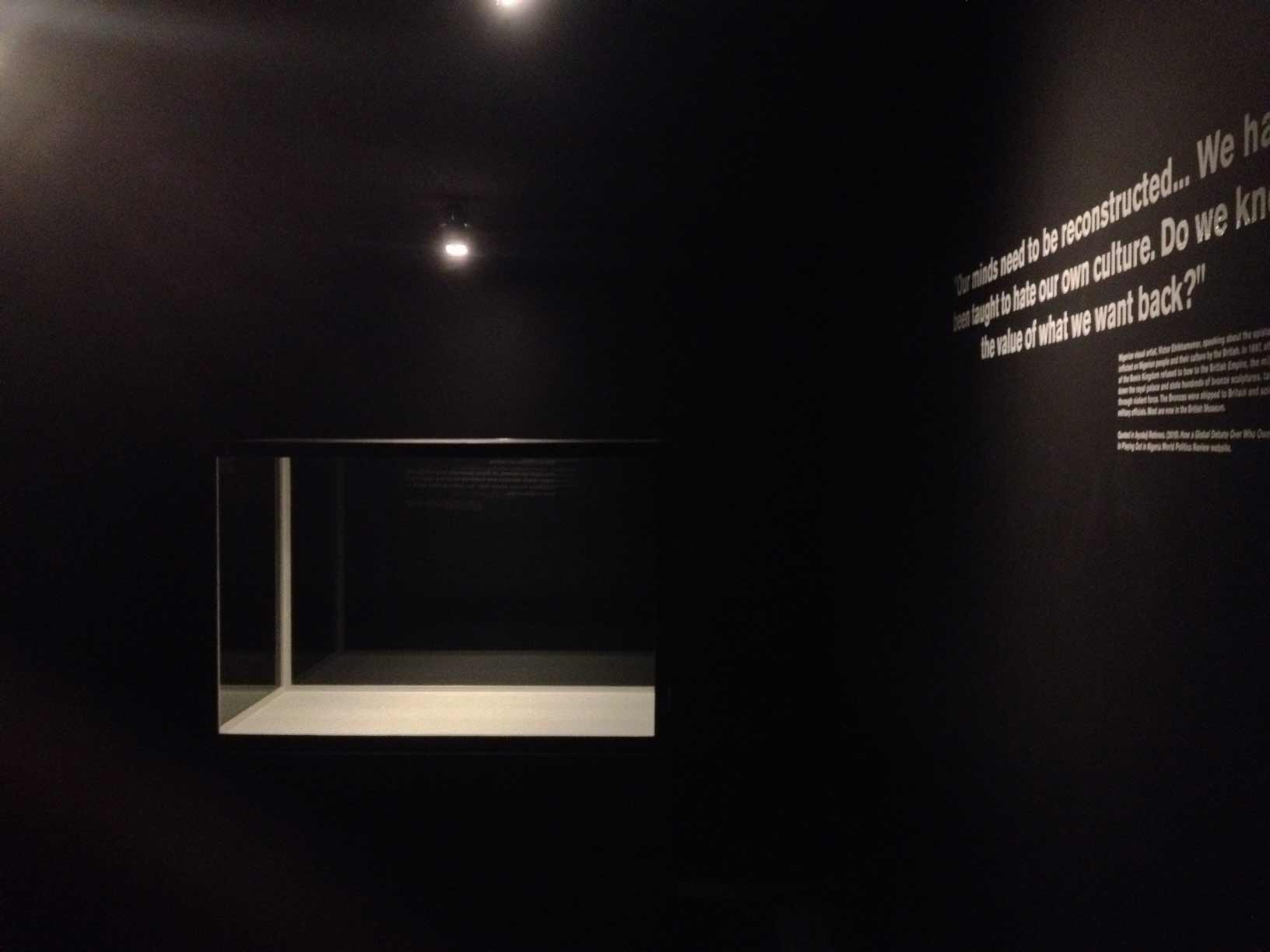 Symbols of Empire
14 Flags of British Overseas Territories hang down into a stairwell. The symbols on flags represent histories of misdemeanors.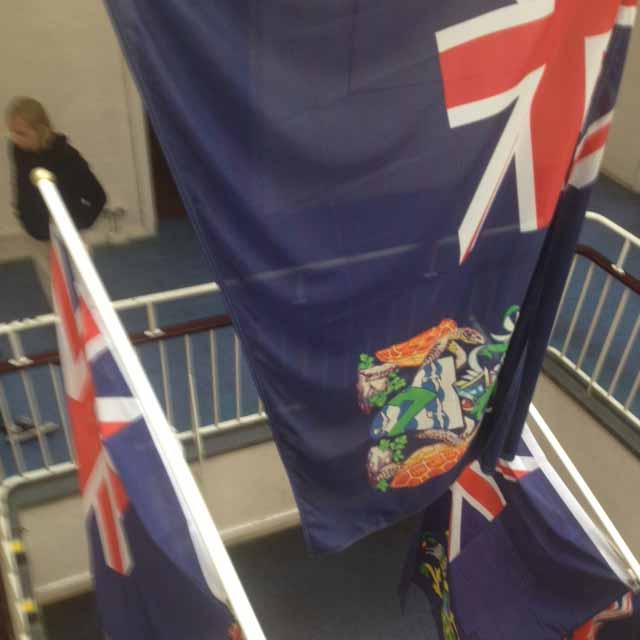 Please follow and like us: