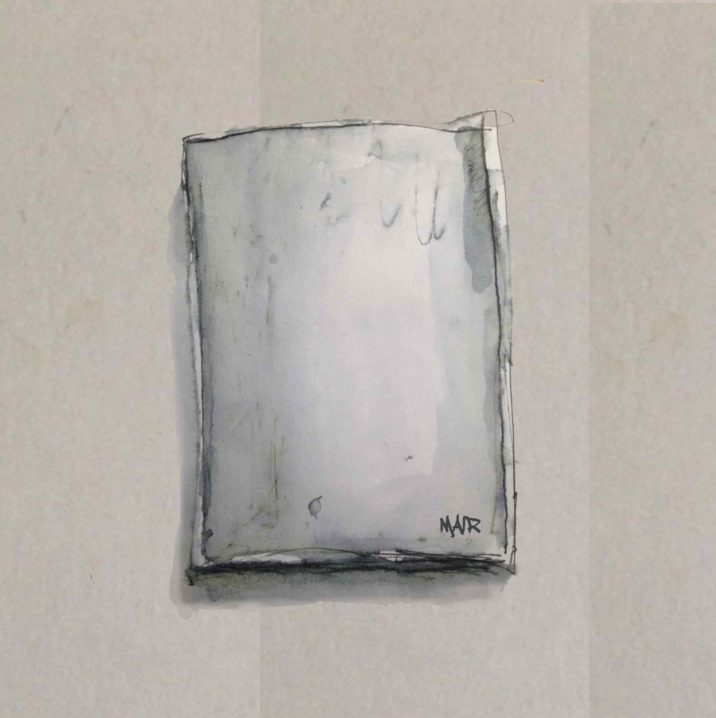 Podcast: Play in new window | Download
Subscribe: RSS
In this podcast, we talk about the great Jules Olitski and how he blagged his way into the art world. also, we went to the memory-evoking paintings by Kate Sherman in Brighton!
Kate Sherman
The artist Page describes her work as
"The paintings, all oil on board, originate from photographs she has taken of her surrounding landscape. This photographic source is important because the paintings capture a reflective notion of memory, of the emotional distance between a real landscape and a photograph, between experience and longing"
The top 2 paintings are from her exhibition coast. The bottom 2 are other examples of the artist's work.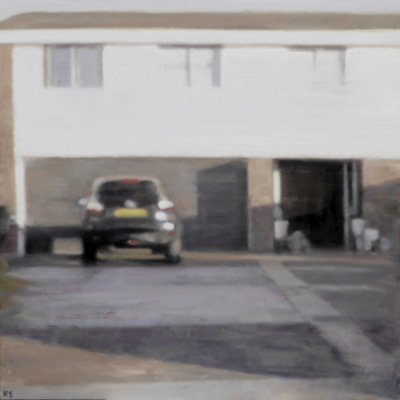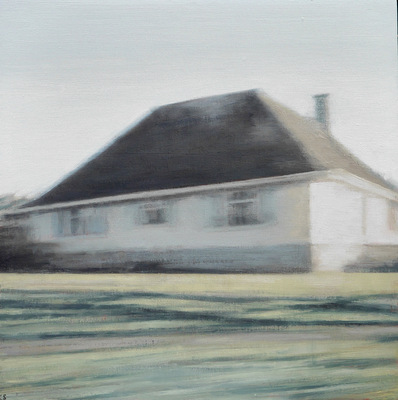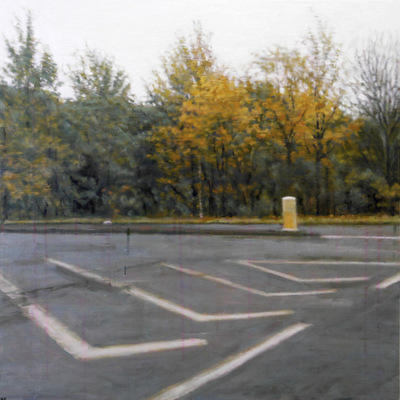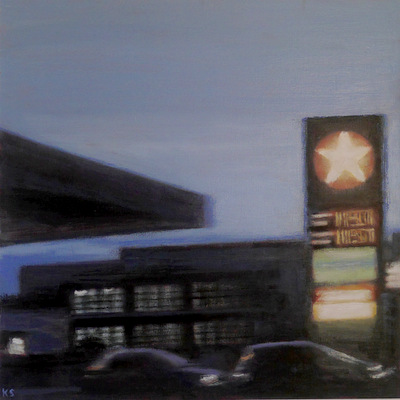 You can see more work by the artist on the links below.
Jules Olitski
"It is what is important in painting is paint, but it is what paint does and what  paint can do." 
Was an experimental painter associated with   Post-painterly abstraction. This was a loose group of  American artist's who rejected the more personal and expressive mark-making of the Abstract Expressionists.
Was born in 1922  in Snovsk Russia (now Ukraine)  His father was executed before he was born. His mother emigrated to America with him in 1923. He was Born Jevel Demikovsky his surname Olitski comes from a misspelling of his Stepfathers name on exhibition publicity. He showed an early talent for drawing. In 1935 he started taking the odd art class. He went on to be awarded a scholarship to study at the Pratt Institute of art. He eventually went on to study at the Beaux-arts institute in New York. From late 1948 to 1950 he studied art in Paris after which he returned to New York. He found fame in the 1960's when the art critic and writer Clement Greenberg described him as being the Best Painter in America. He became the first living painter to have a show in the Metropolitan Museum of Art. Never having the success experienced earlier in his career he continued to paint and experiment until he died in 2007.
"I am apprehensive of almost anything that plugs into a wall. I am defeated by TV's and microwaves, I can handle a toaster, but short of that I fear and tremble"  He would love to experiment he used industrial spray guns to create his huge canvasses and even experimented with leaf blowers." 
Instant Loveland 1968
This is an extremely large work being 2946 x 6457 mm. This work was made by using spray paint guns to create a cloud of colour which the viewer feels drawn into. It is almost a spiritual and meditative experience.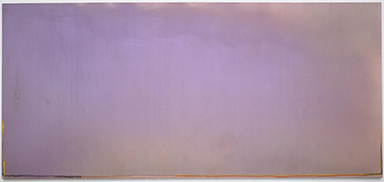 Open option 1971
This canvas is approximately 2 metres wide by 3 metres tall.
From the 1970s onwards, as well a spray paints, Olitski started to use thicker paints, he would employ items such as mops, brooms and squeegees to create a textured surface. This work coincided with improvements in mediums such as polymer, gel and acrylic paints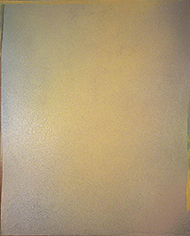 How to get a one-man Show (Olitski style)
In the early 1950s, Olitski returned from Paris he had very little money to survive on, he also had a daughter, that was being looked after by his family. He lived in a cold flat in an area of New York known as Hell's kitchen. He was forced to live on meagre rations of mainly peanuts and coffee.
Olitski stole paints and canvas and materials he needed, seeing himself as Robin Hood kind of character.   To earn extra money, he did try one job, which was working in times square as "Barker" a Barker would stand outside a movie theatre and let people know details about the film, such as, when the next movie is due to start.   Eventually, he was promoted to manning the phone inside the theatre.  However, When callers asked him what the movie was about, he would make would just make up a plot. Sometimes one involving a struggling artist. Moviegoers would complain when the movie they saw, was not as described to them. This lead to him being fired from his job.
Eventually, Olitski thought he must start to sell his work, he grabbed as many paintings as he could carry, to show them to smaller galleries. He was confronted with the same standard reply. don't need your kind of work or your good but you are not for us….
With no luck with the smaller galleries, he thought he would try for the bigger galleries. One gallery he approached was the Charles Egan Gallery. They told Olitski that his work was good, in fact, as good as any of the painters the gallery currently showed, such as Willhelm De Kooning and Franz Kline.  Olitski enquired why if he was as good as those painters, why would they not take him on. He was informed because they already had those painters on their books, why would they need him. He tried another few galleries with the same lack of luck. 
Olitski came to the conclusion having just good paintings was not enough to get a foot in the door. He needed to create an artist with a great story, one that he could say painted his works. Jevel Demikov was to be his name. An artist whose prodigious talent was recognised by Joseph Stalin after he saw one of the painters social realist works. Stalin took so much of an interest in his artistic development that he arranged for Demikov to go to Paris in 1950 which was where Olitski would say he met him…. When back in Demikov Moscow he would work by day on his pictures of heroes of the USSR and at night he secretly worked on his radical and forbidden abstract works. This style of painting spread across the USSR, making him an enemy of the people. Demikov was forced to flee to America. Upon his arrival, he contacted the only person he knew, Olitski who lived in Brooklyn.
Olitski, created an Exhibition called Lecole de Paris Aujord hui. He managed to borrow many paintings from Galleries in New york. They were by many famous artists and he decided to show Demikov alongside them.
When returning the paintings back one of the major galleries the  Alexander Iolas Gallery, the owner (Alexander Iolas) asked him how did the exhibition go. Olitski handed him a flyer, which had names such as Matisse, Picasso, Leger and Demikov. The Gallerist, of course, enquired who was Demikov? Olitski told the story of Demikov and that he could bring some works to show him.   Upon seeing the works, the Iolas owner declared Demikov to be a genius. He wanted to give him a show and demanded to meet him. A story about him being in hiding from Russian agents was invented. Iolas insisted that he must meet him as it was his policy to meet every artist. In the end, Olitski had to explain he was Demikov. Despite this deception, Olitski was still given his first one-man show at the Iolas gallery.
You can find out more about Olitski on the official website
A Short interview with Olitski.
Circus music used on the podcast
Circus Tent Kevin MacLeod (incompetech.com)
Licensed under Creative Commons: By Attribution 3.0 License
http://creativecommons.org/licenses/by/3.0/
Please follow and like us: