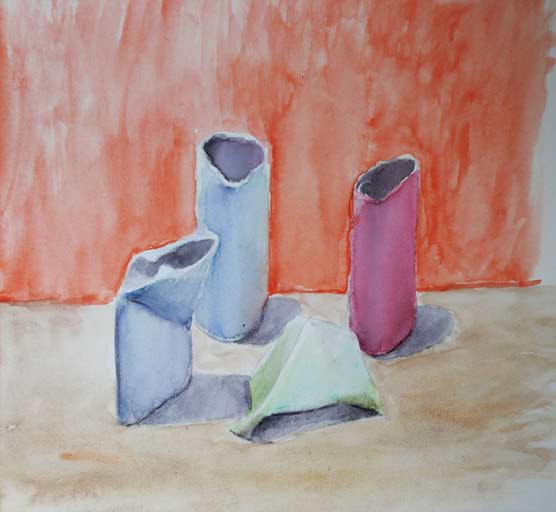 Podcast: Play in new window | Download
Subscribe: Apple Podcasts | RSS
Toilet Rolls Firsts
Marcus from the show talked about his artwork "The Significant Insignificant" , it was created in 2013 7 years before the toilet roll crisis of 2020. The work was about the transformative nature of art taking something insignificant and making it significant. It was also a comment about the misplaced value we place on things.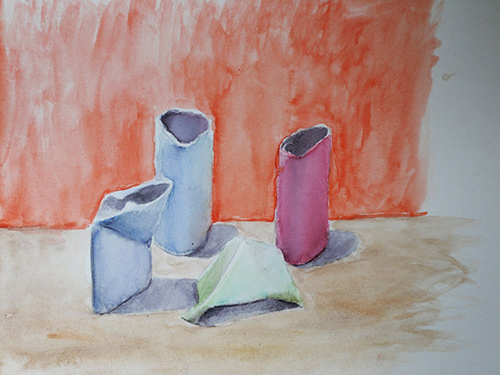 Art still goes on in lockdown!
Rainbow Hirst
Art does not stop whilst in lockdown of course. Damien Hirst has created a downloadable rainbow, this is to show support for the NHS. Anyone can download it for free. Called the Butterfly Rainbow it is filled with images of butterfly wings. He will also be producing a limited series of prints, that will be sold to raise funds for the NHS. He created this work as he wanted to pay tribute to the NHS staff. You find out more and download the work here
Banksy out of control!
It seems that Banksy much to the disappointment of his wife, has been doing artwork at home. Turning his bathroom into a giant canvas. He has painted rats causing untold lockdown chaos. The rebellious rats have no sense of social distancing. They are seen to to be creating havock…. One painted rat on the underside of the toilet seat is seen peeing everywhere but in the bowl. Another reckless rodent appears to have jumped onto the toothpaste sending the contents flying.
Art for Pets!
During lockdown there have been a few new museums that have sprung up, some are very niche and exclusive. One London couple have set up a museum for their gerbils, They created a museum with benches and Gerbil inspired artworks such as a "Gerbil girl with the pearl earing" and a screaming gerbil doing in the style of the Munch painting The Scream. It is even comes complete with a "do not chew sign". You can read more and see images on the Artnet article here

Inspired by this someone in America has up a gallery for her Guinea pig called the Piggenheim ( a name inspired by the New York Gallery the Guggenheim). The pictures hang on the owners skirting board. It features guinea pig versions of paintings by famous artists such as Roy Lichtenstein and Magritte.
Street art in Vancouver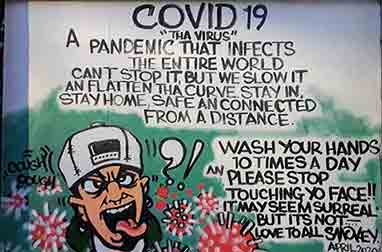 Street artists in Vancouver have been collaborating with the local authorities to paint covid inspired artworks. Artsts have been asked to paint street art, that is in part a mural and kind of public service anoucement. One by the street artist Smokey Devil shows a man with his baseball cap on backwards, he is coughing and has the covid virus all around him. The work features virus facts on it and advice such as "wash your hands 10 times a day please stop touching yo face, It may seem surreal but it is not." You can read more and see images on the Art Newspaper
Please follow and like us: