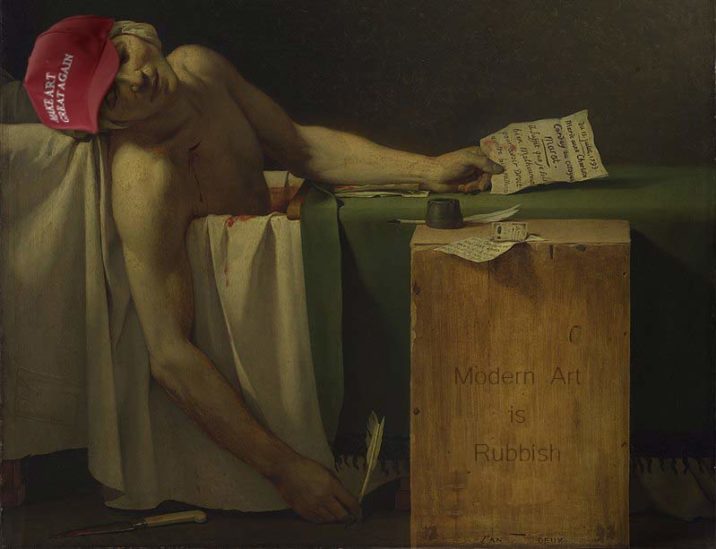 Podcast: Play in new window | Download
Subscribe: RSS
Art and Bathtubs
In this episode, we talk about topics including Murder in Baths, Glass Baths and Baths of Offal!
Tub Girls
Andy Warhol in 1967 made a film featuring "Tub Girls" featuring the former artist and model Viva. In this film, Viva is lying in various bathtubs with different people of both sexes. You can get more information and images from this article on the site Warholstars.
The Death of Marat 1793
Jaques Louis David was a neoclassical history painter originally who painted dramatic scenes from ancient history and myth. Such as Death of Socrates.
The picture shows the revolutionary Jean-Paul Marat dead in the bath, killed by a rival revolutionary Charlotte Corday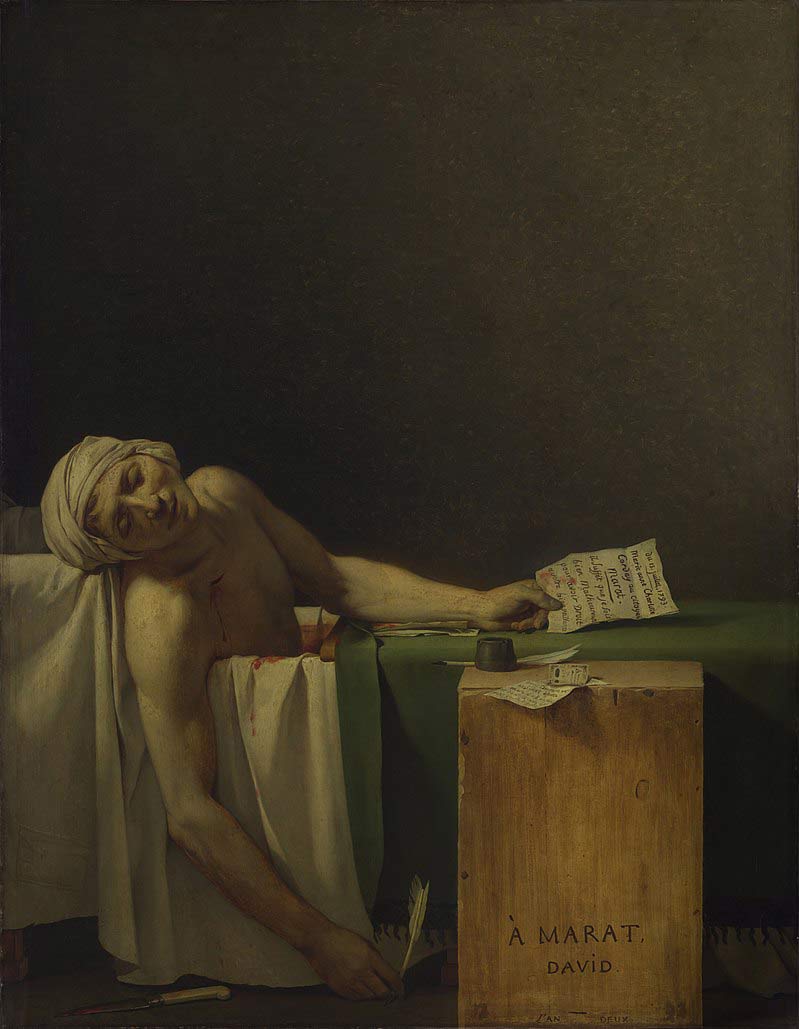 Bain Brisé (Shattered Bath) 2010 – Yann Marussich
A practitioner of contemporary dance,  Yann Marussich for this piece was buried in a bath of shattered glass. During the performance, he slowly emerged from the bath. You can see a video of the work below.
You can check out more about this interesting artist/performer on his website here
And For Today, Nothing – 1972 – Stuart Brisley
You Know It Makes Sense' was a labour party slogan used in the election of the 18th of June 1970. Brisley was interested the language used by political parties, in the ways that cliche contains truth while inviting mockery.
Brisley lay for a period of two hours over a ten-day period in a bathtub of putrefied matter. 
You can read more about the piece and see images here 
#DaddyWillSaveUs 2016
As part of a show of pro-Trump art the right-wing agitator and troll Milo Yiannopoulos bathed in pig blood. On the walls were images of people killed by illegal aliens. You can get further information in the article about the piece. You can see an article on the whole show on the Gothamist website
Please follow and like us: