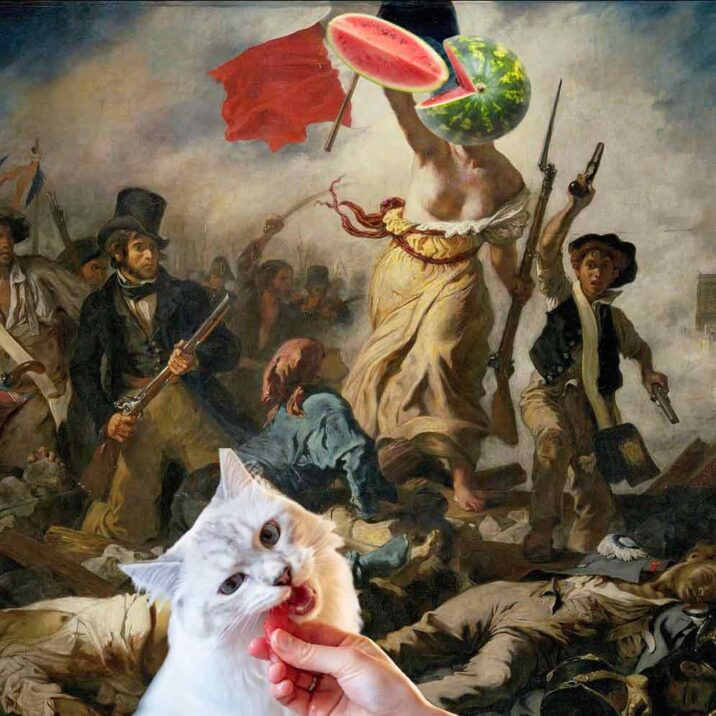 Podcast: Play in new window | Download
Subscribe: RSS
In this Episode we talk about art that influenced music and music that influenced art, plus some art news stories.
That Dürer?
Last November there was a house clearance sale in Massachusetts of an old Drawing for $30. That now may actually be by the German Master Albrecht Dürer (1471 – 1528) and could be worth millions. The family who owned it thought it was a reproduction made in the 20th century. It was in the collection of the Architect Jean Paul Carlhan. Apparently one of the daughters joked about the buyer wanting to buy the "Durer" . It is believed to be a preliminary study of the virgin with a Multitude of Animals. The seller has received an advance of $100,000.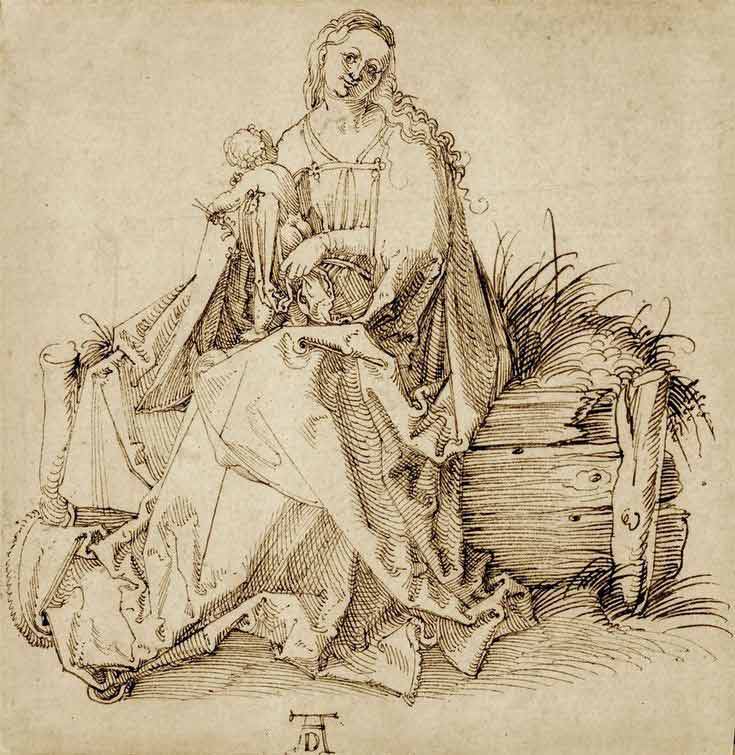 The Virgin among a Multitude of Animals
Mary is holding the Christ child be he is not interested in all the animal stuff. He is just interested in his earthly dad Joseph whom he is pointing at him. Joseph is in the background and conversing with a stalk. There are many other animals, many are symbolic . There is a chained fox (which represents evil) Two owls in the picture are the forces of darkness, they are looking a bit forlorn and are skulking around a hollow tree stump, perhaps because of Jesus being born.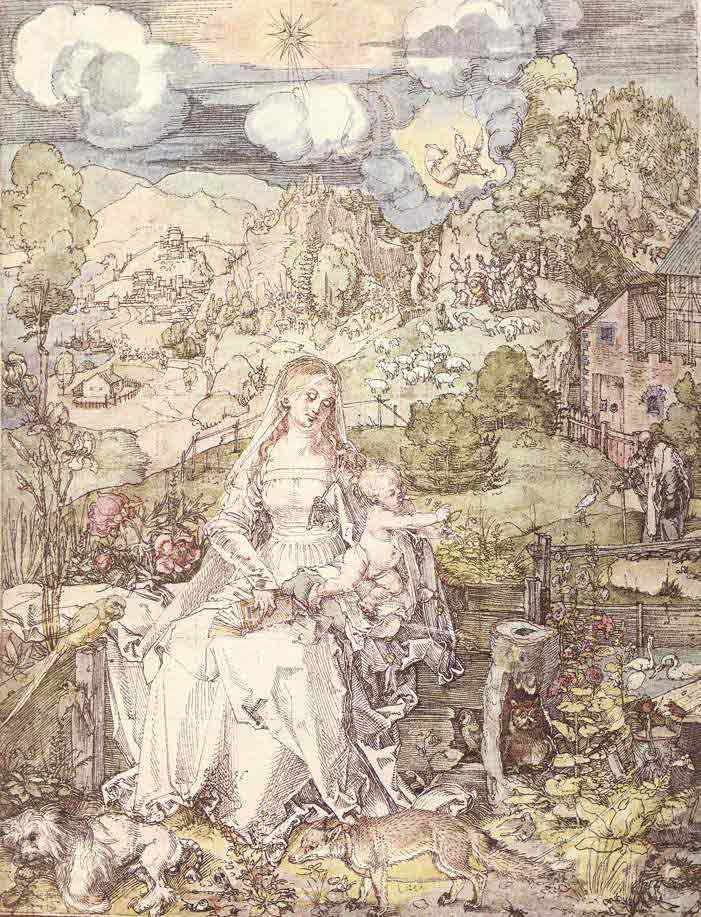 Banksy Destruction!
A man has appeared in court and received a 14 month suspended prison sentence for trying to destroy a famous Banksy work valued at 500,000 pounds. I was due to be taken away from the town in which it was created to be sold. In November the man broke into the building housing the work with the intention of spraying over the work so it would not leave his town. Apparently he was heard to say "It's the only thing in port Talbot and they are taking it away"In 2018 Banksy sprayed the work on two adjoining walls of a garage. On one side is the image of a dumpster on fire sending ash into the air and on the other a young boy dressed for winter, has his arms outstretched, tongue out, excited as they think the falling ash is snow.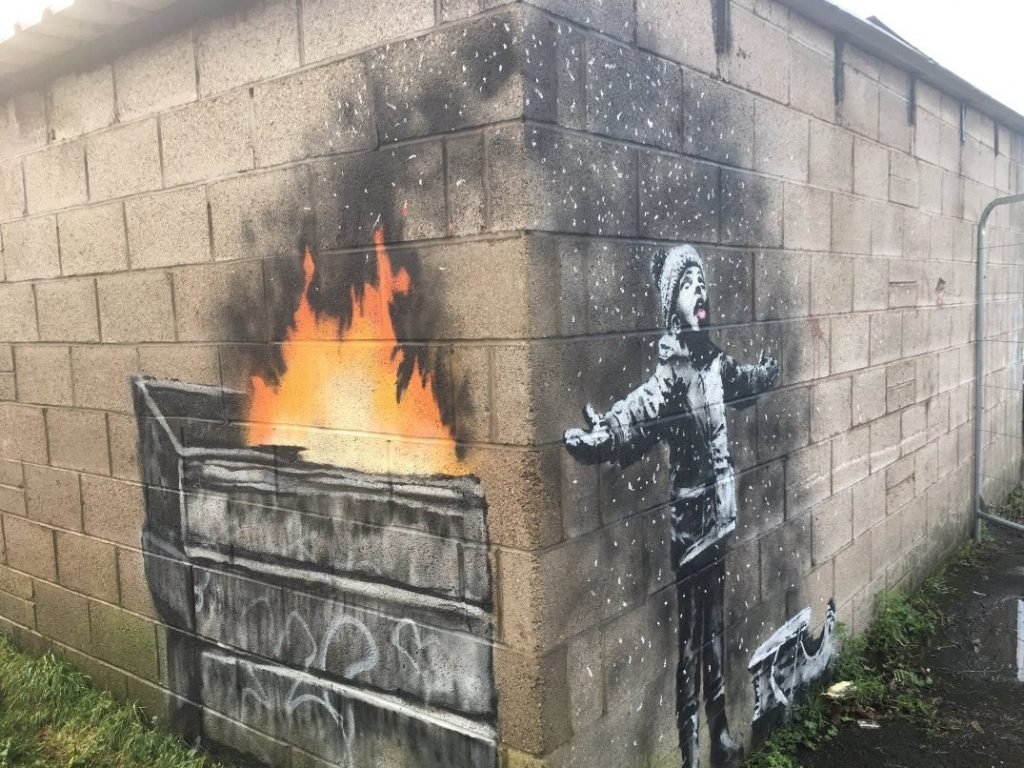 Music and Art
BBC art news ran a story about a Bedford Art club held in a Cafe. The main idea is that music is played whilst participants are free to create whatever artworks in response. Usually music is a quiet background in art sessions. In these art classes an eclectic collection of music is played. Many had not experienced painting and focusing on music at the same time.
Artists Influenced by Music
Throughout history artists have been influenced by art. Famously The American abstract painter Jackson Pollock a big Jazz Fan and would sometimes listen to jazz whilst creating his so called action paintings.
Boogie Woogey Jazz Hands
Some artists even sought to represent music in their paintings; one famous one was by the Dutch Artist Piet Mondrian. During World War 2 he fled from Europe to New York .Influenced by the New York regimented Streets. He created the work Broadway Boogie-Woogie (1942) He captured the rhythm and jazz sounds and feel of New York represented on a canvas.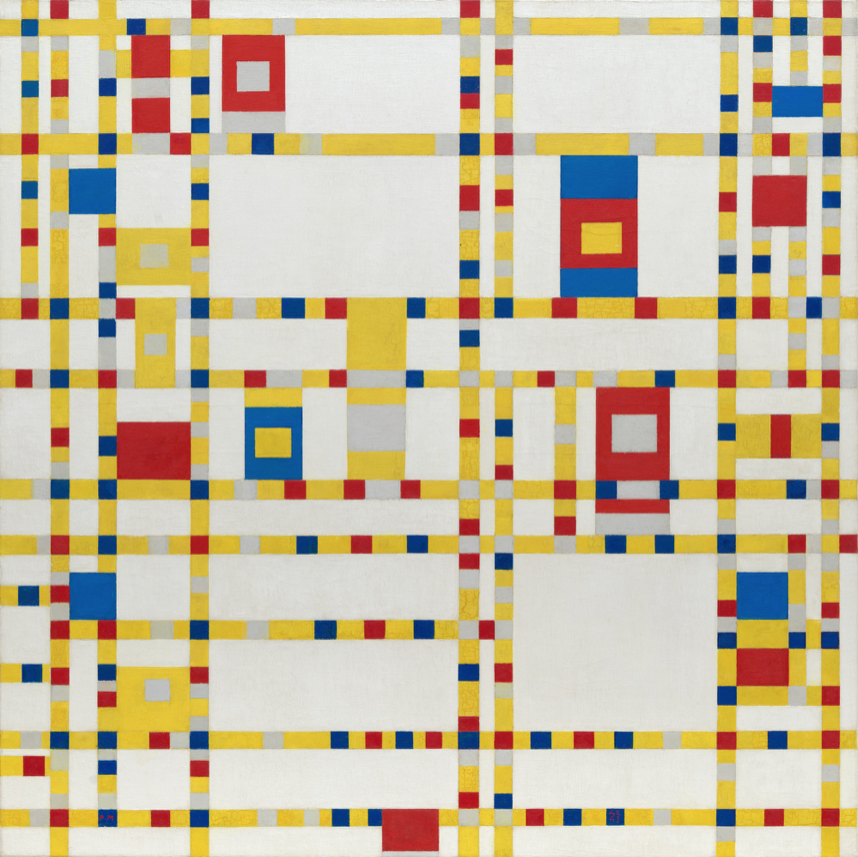 Art influences Pop
There have been many Paintings that have influenced Musicians too
Viva La Vida 2008 – Coldplay Song Viva La Vida "Long Live Life" 1954 Frida Kahlo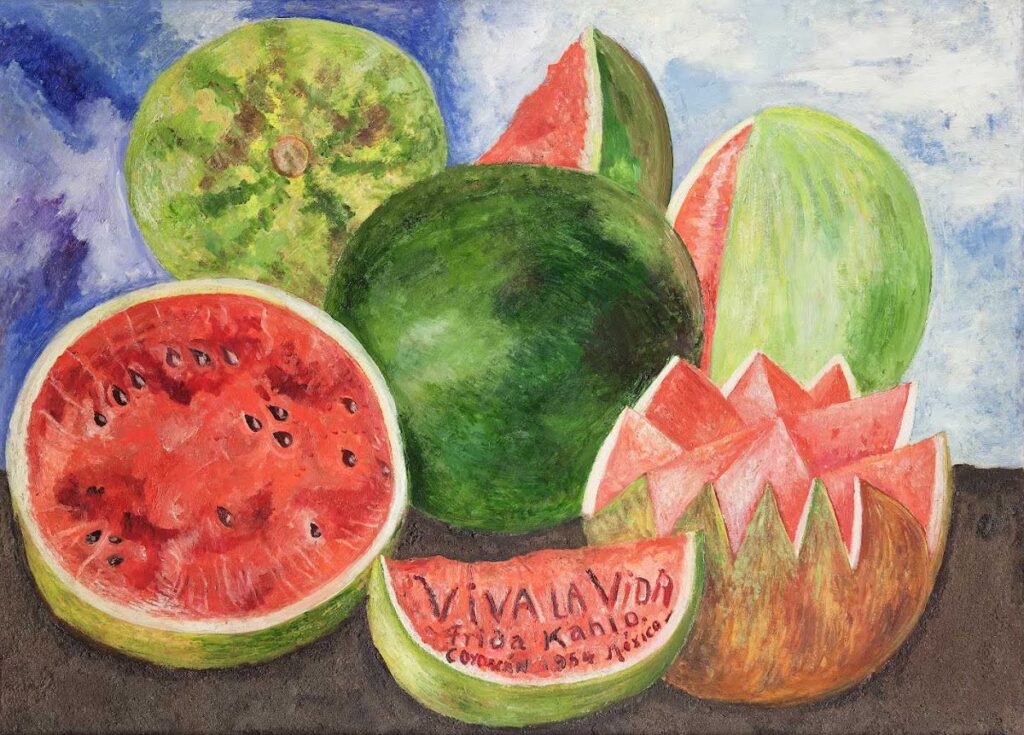 Viva La Vida the 2008 song and album by ColdPlay was influenced by the Painting by Frida Kahlo of the same name. It is a painting of sliced Watermelons with a segment in the front that has the words "Viva La Vida" inscribed into it. The melons represent the richness of life and the fleeting nature of life, the melons will only be sweet and ripe to eat for a short period of time. She finished it 6 days before she died. Chris Martin in an interview alluded to the paintings and Kahlo's influence on him. Chris Martin stating "She went through a lot of pain, of course, and then she started a big painting in her house that said 'Viva la Vida', I just loved the boldness of it." Frida famously suffered from Polio and had suffered serious spinal injuries as result of a tram crash. The albums artwork and the bands imagery was actually that of a painting by Eugene Delacroix "Liberty Leading the People" 1830. This was a painting relating to the Revolution that took place in July of 1830.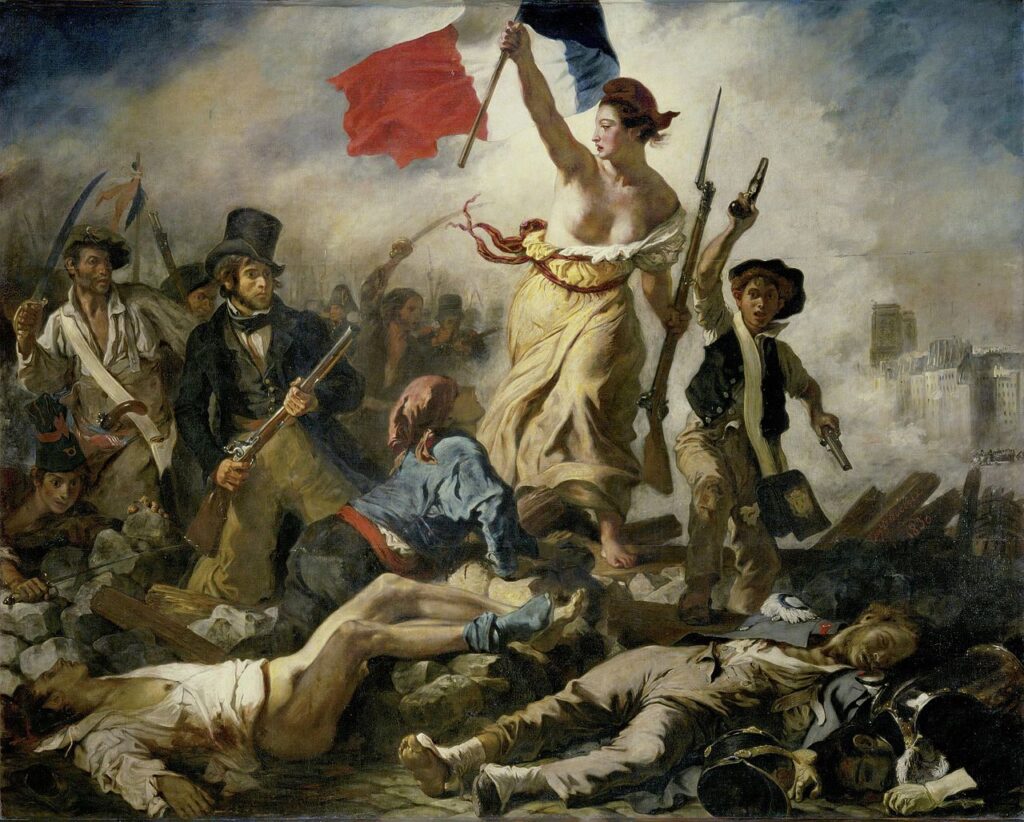 Vincent – Don Mclean The Starry Night – 1889 Vincent Van Gogh 1889
The song is about Vincent Van Gogh and opens with the Lyrics "Starry Starry Night" it is about the Tortured misunderstood genius Van Gogh. The Famous picture with its rich blues and yellows and swirling stars was a view from the asylum where he had admitted himself after cutting his ear off.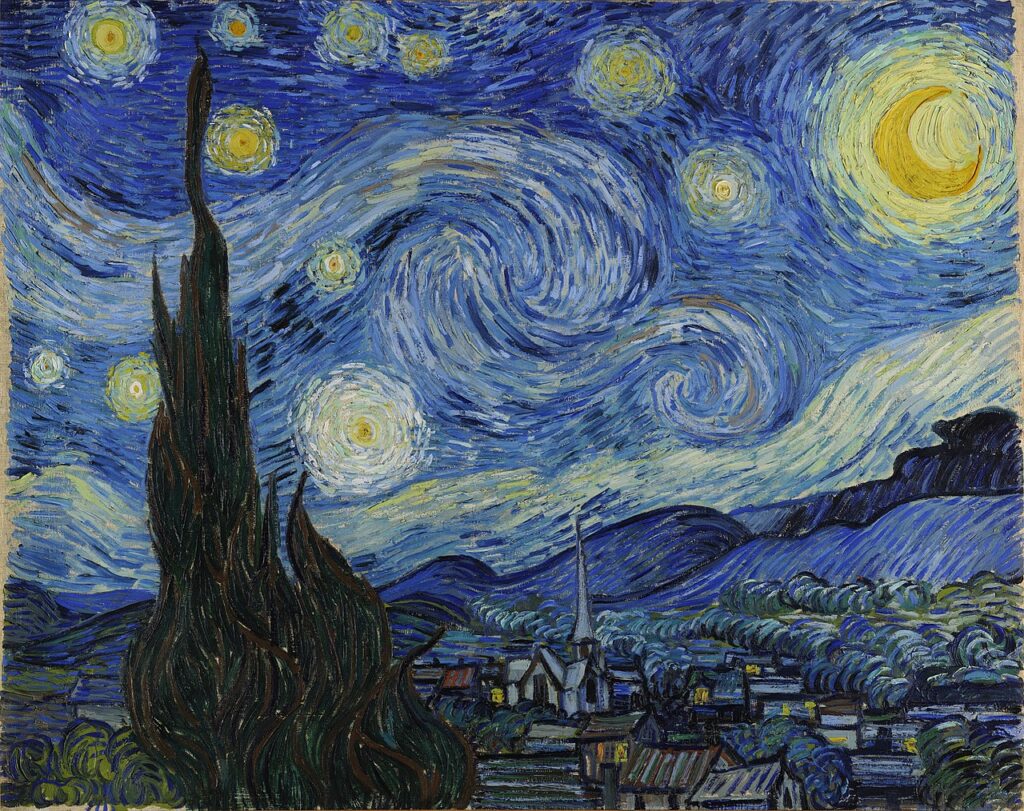 Please follow and like us: