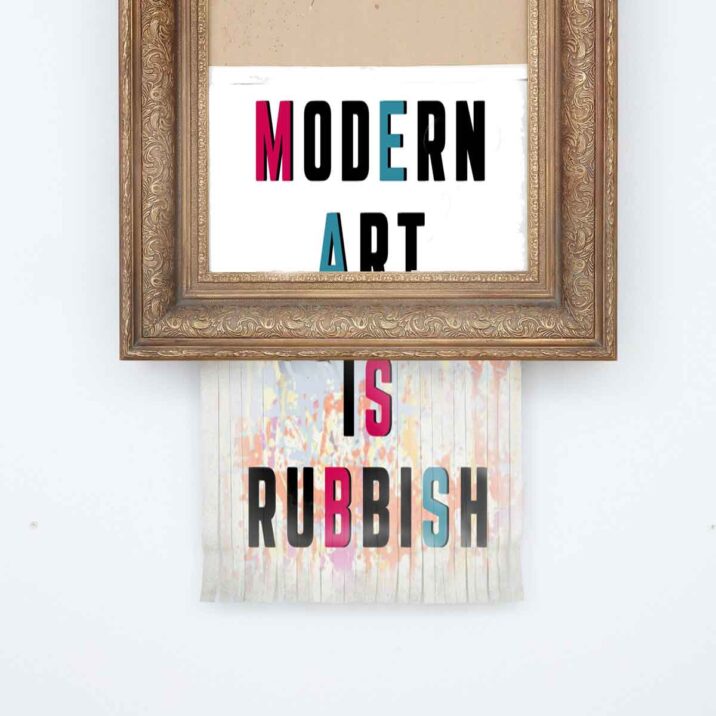 Podcast: Play in new window | Download
Subscribe: RSS
This episode brings you empty art, ancient art and shredded art!
Buy it and Break it?
There was a portrait of Nigel Farage that was shown in the Royal Academy summer show 2018 it was valued at £25,000 and was painted by David Griffiths (a very popular welsh portrait painting). I has been revealed in he was offered by a businessman from the Netherlands to buy it, so that he can destroy it. If you really want to see a portrait of Nigel Farage here is the link to it.
Banksy Sale
Love in the Bin has sold for 16.8 million the guide price was 4 – 6 million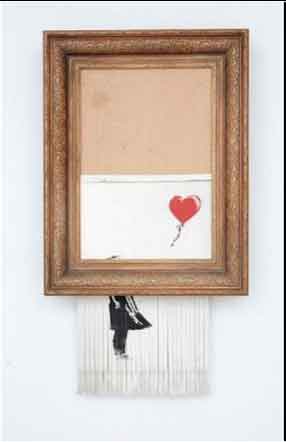 Take it and run
Jens Haaning agreed with the Kunsten Museum to in Denmark to recreate an earlier work. The work would have seen two big picture frames filled with the equivalent of $84,000. This represented the average salaries of a Dane and a Austrian side by side. However the artist sent the Museum, nothing but the empty frames. Haaning had decided to keep the work for himself in the name of art. The new piece was called Take the Money and run. You can read more about the story on the CNN website. Here is the link to the Kunsten Museum
Suffolk Sphinxes?
A pair of carved stone ornaments that look a bit like mini sphynx's have sold for more than 195000 pounds 265000 dollars. They were bought for a few 100 pounds at an auction 15 years ago, they were thought to be repros from the 1700s. They sat in a garden in Sudbury Suffolk for about 15 years. It turns out that they are actually original Ancient Egyptian ones.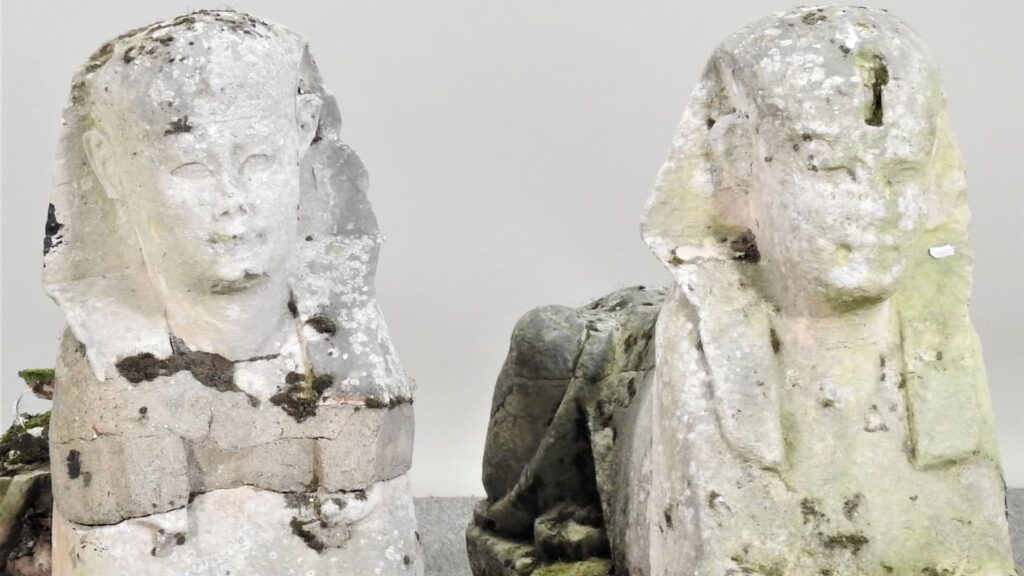 Ancient Warty Pig
More than 45,000 years ago, an ancient artist scrawled a detailed image of a wild pig on a cave wall in Indonesia. Researchers now believe it's the world's oldest cave painting. It was painted in red and purplish pigment made from pulverized ochre a natural clay earth pigment.
Extra!
Marcus from the show as well as doing the artwork for every episode, he has designed the cover for a new book of you can buy it for only .99p!
You can hear the new song from OB Tom Below
Please follow and like us: